SATURDAY – Alnwick Castle, Northumberland
Alnwick Castle gets top marks for beauty, grace, sophistication and, of course, fame.
Many a Potterphile will know Alnwick Castle's medieval sparkle as the Hogwarts School for Witches and Wizardry. Many a Downton fan will know its chiselled looks and stiff English upperlip from the Downton Abbey Christmas special.
Whether you know it or not, Alnwick Castle has to be on your weekend hitlist if you're ever in Northumberland.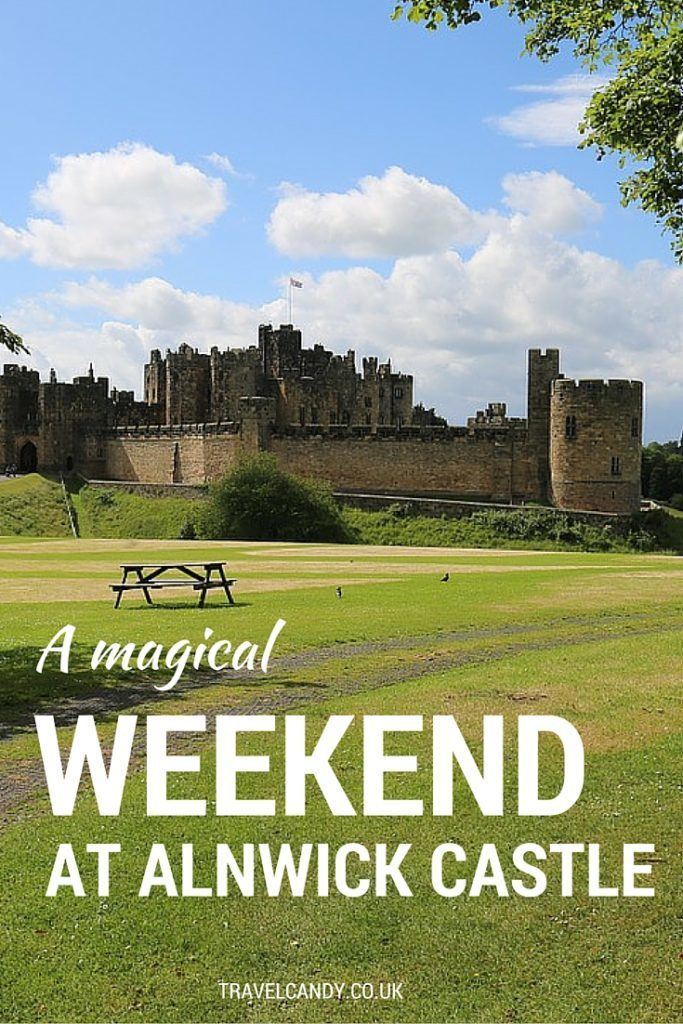 To Start
If you can, approach Alnwick Castle from the east – the view of its stately good looks suddenly appearing in profile on the hill, surrounded by green meadows, woods and parklands designed by Capability Brown, can send a 30-something woman weak at the knees.
Wind through the town, and follow the signs for the castle and gardens. There's ample parking in the main castle car park, and an all-day parking ticket for the castle costs just £3.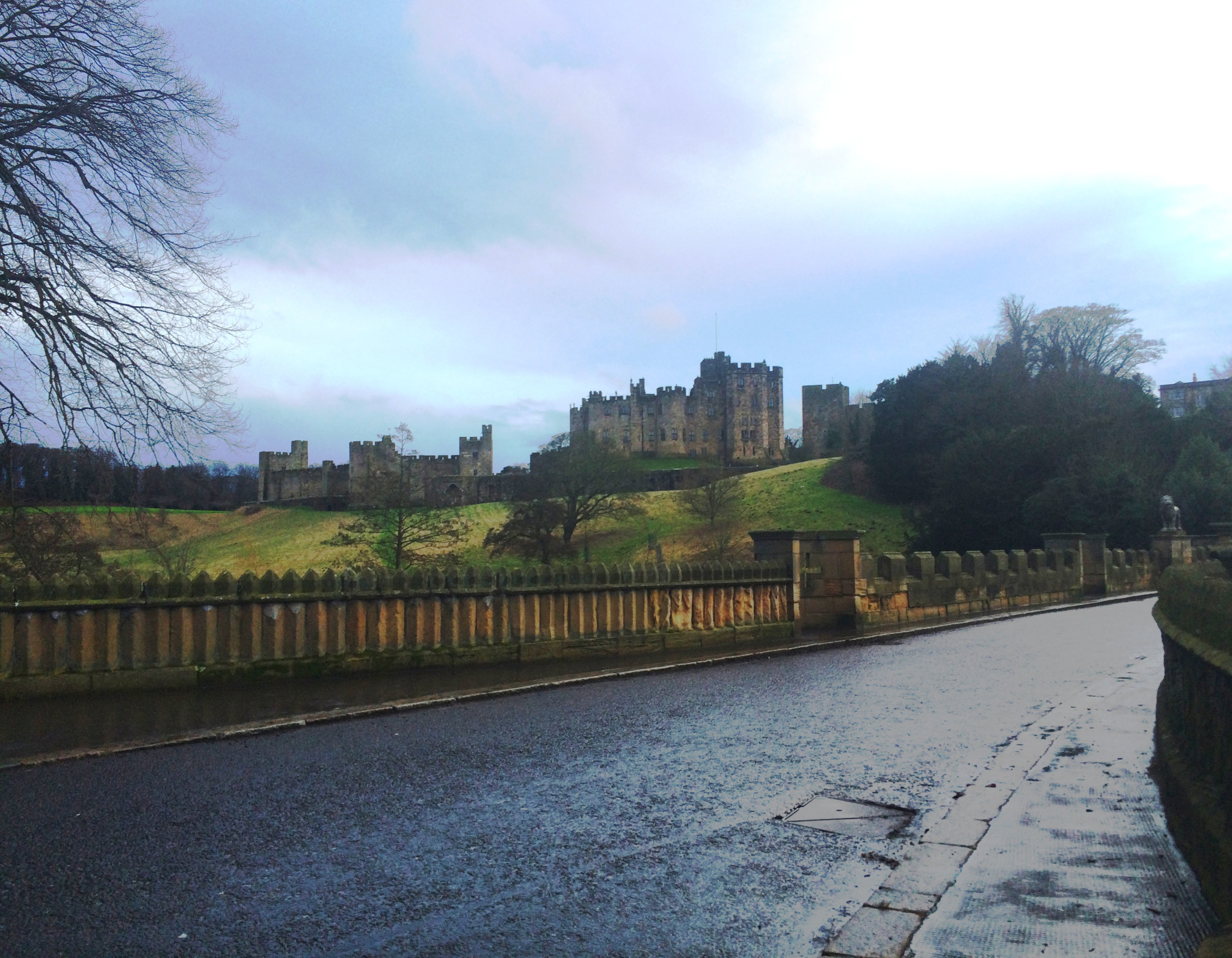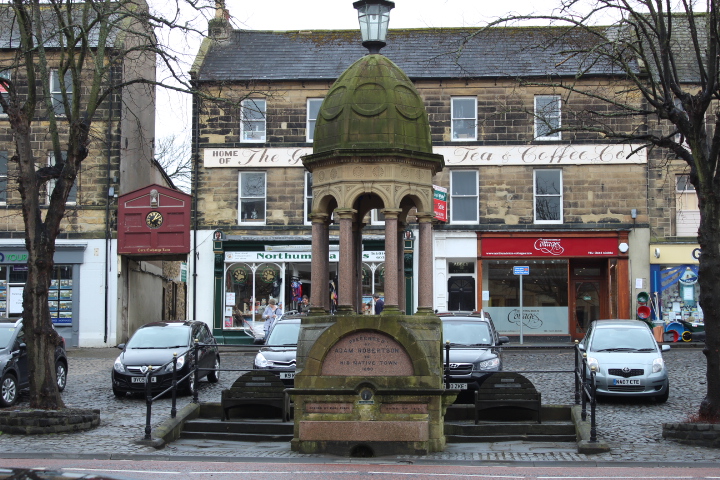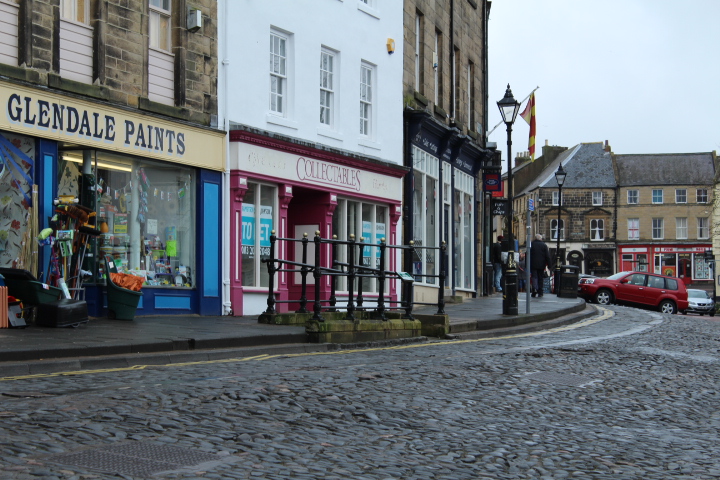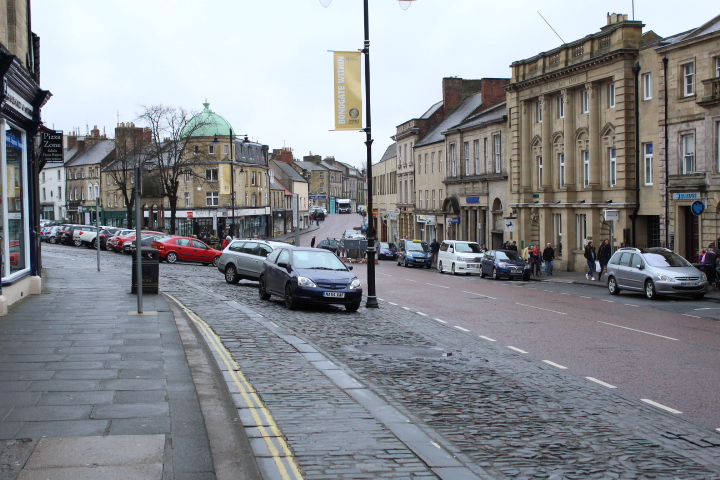 From the castle car park, head across the road and into the castle and garden grounds. The first sign of Alnwick's magic is the Alnwick Gardens' Treehouse, which – I promise – will leave even the hardiest muggle spellbound.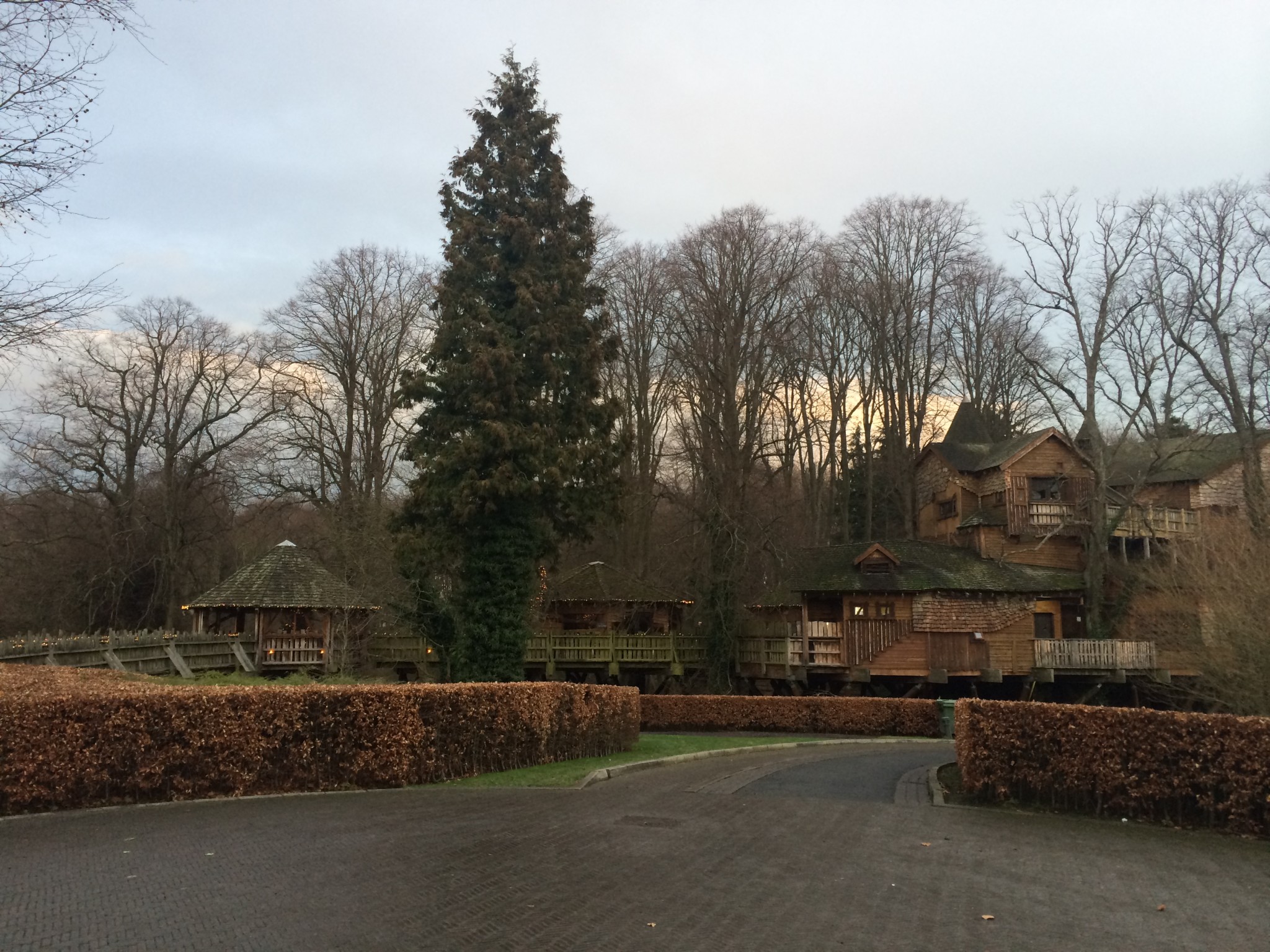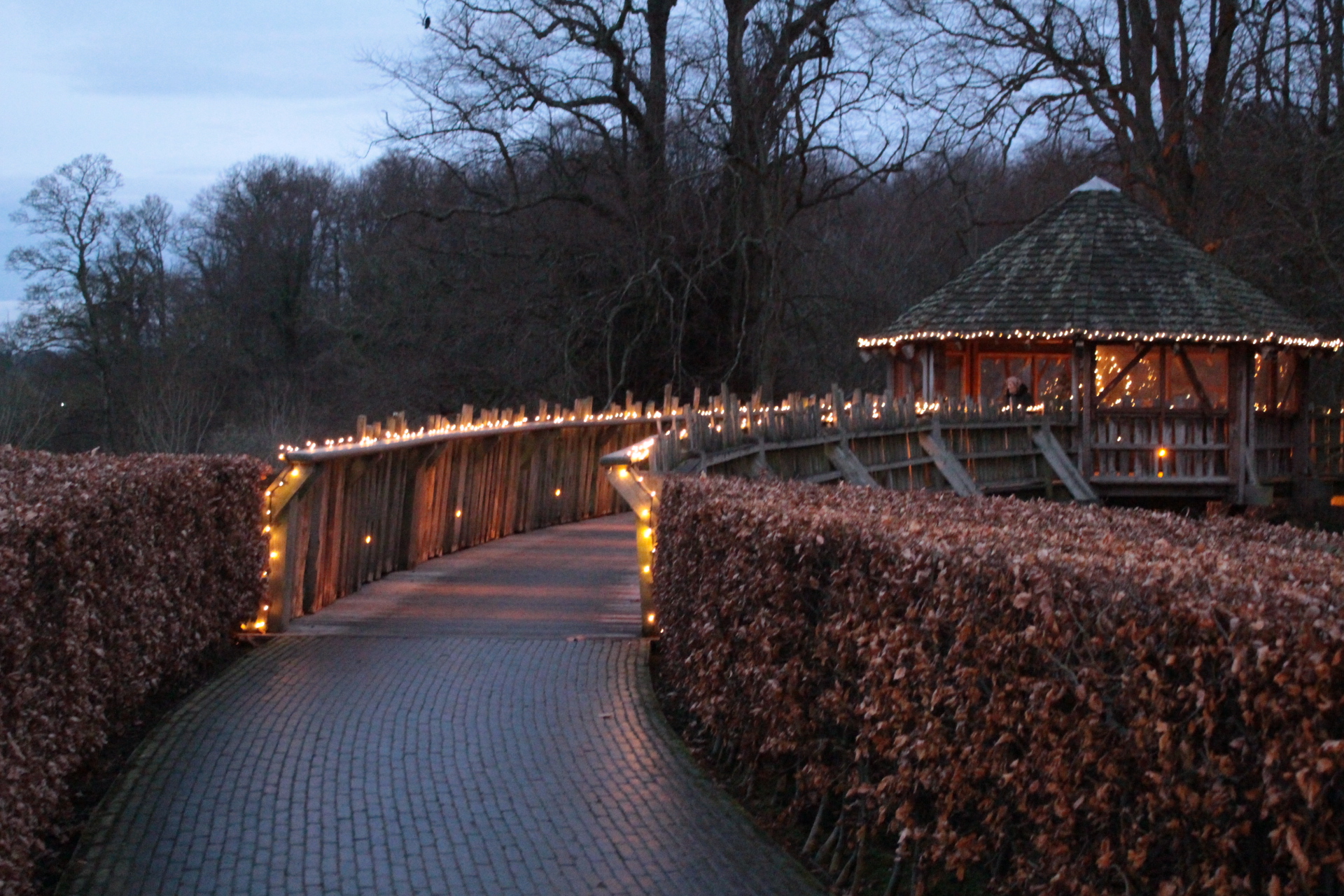 With wobbly suspended walkways and a higgledy-piggledy construction, this sprawling cedar and redwood mansion nests 60 ft up, deep in the thick branches of a copse of lime trees.
The treehouse was built in 2004 to accompany the redevelopment of the extraordinary Alnwick Gardens – and is one of the largest treehouses in the world.
Head onto the main deck and you'll find plenty to do: you can grab a quick bite to eat either in the Potting Shed or savour something a little more lah-de-da in the stunning – and world acclaimed – Treehouse Restaurant.
I'd suggest a night-time visit, when twinkling fairylights add even more magic to the scene. Until then, resist the temptation and carry on past the treehouse to Alnwick Castle…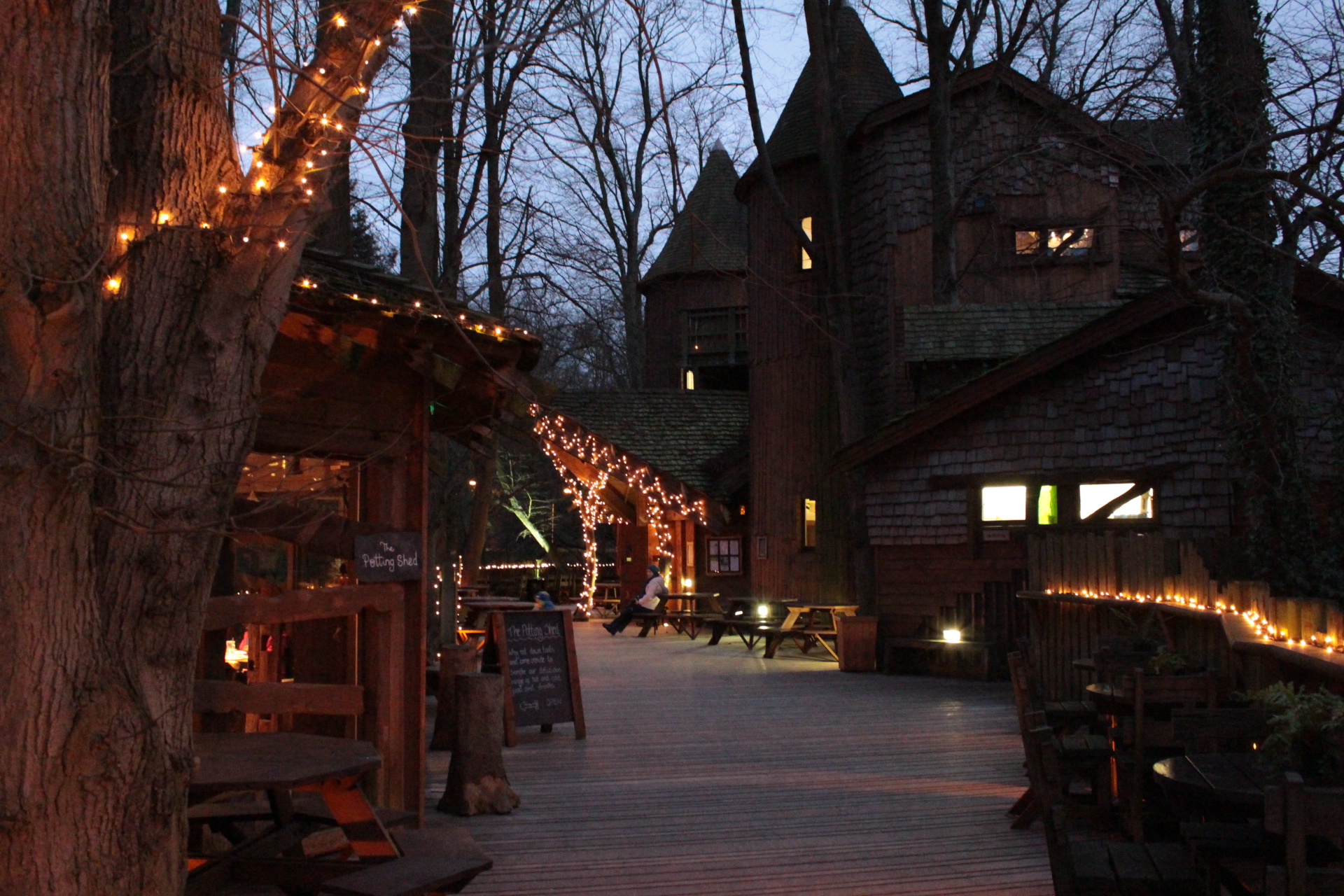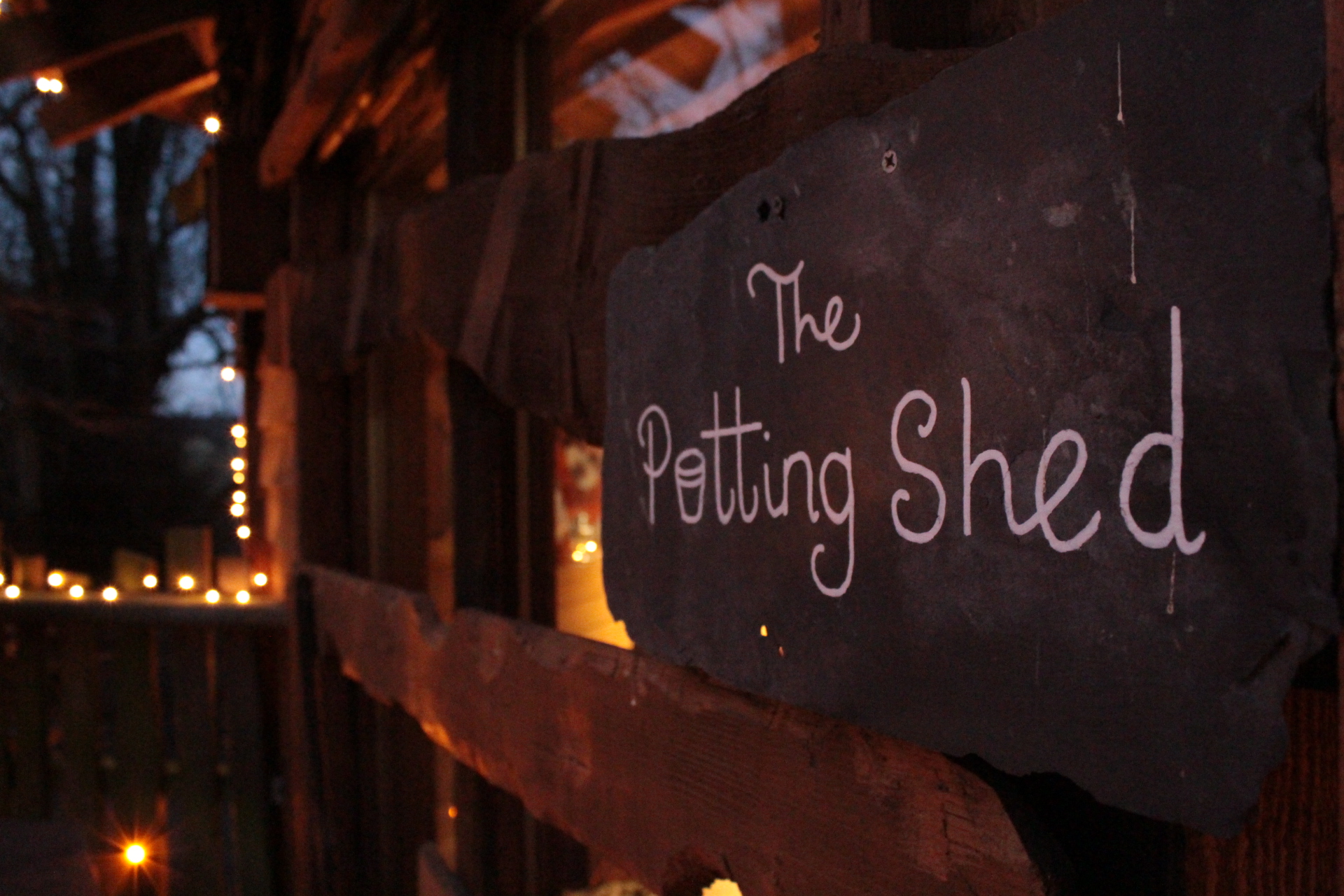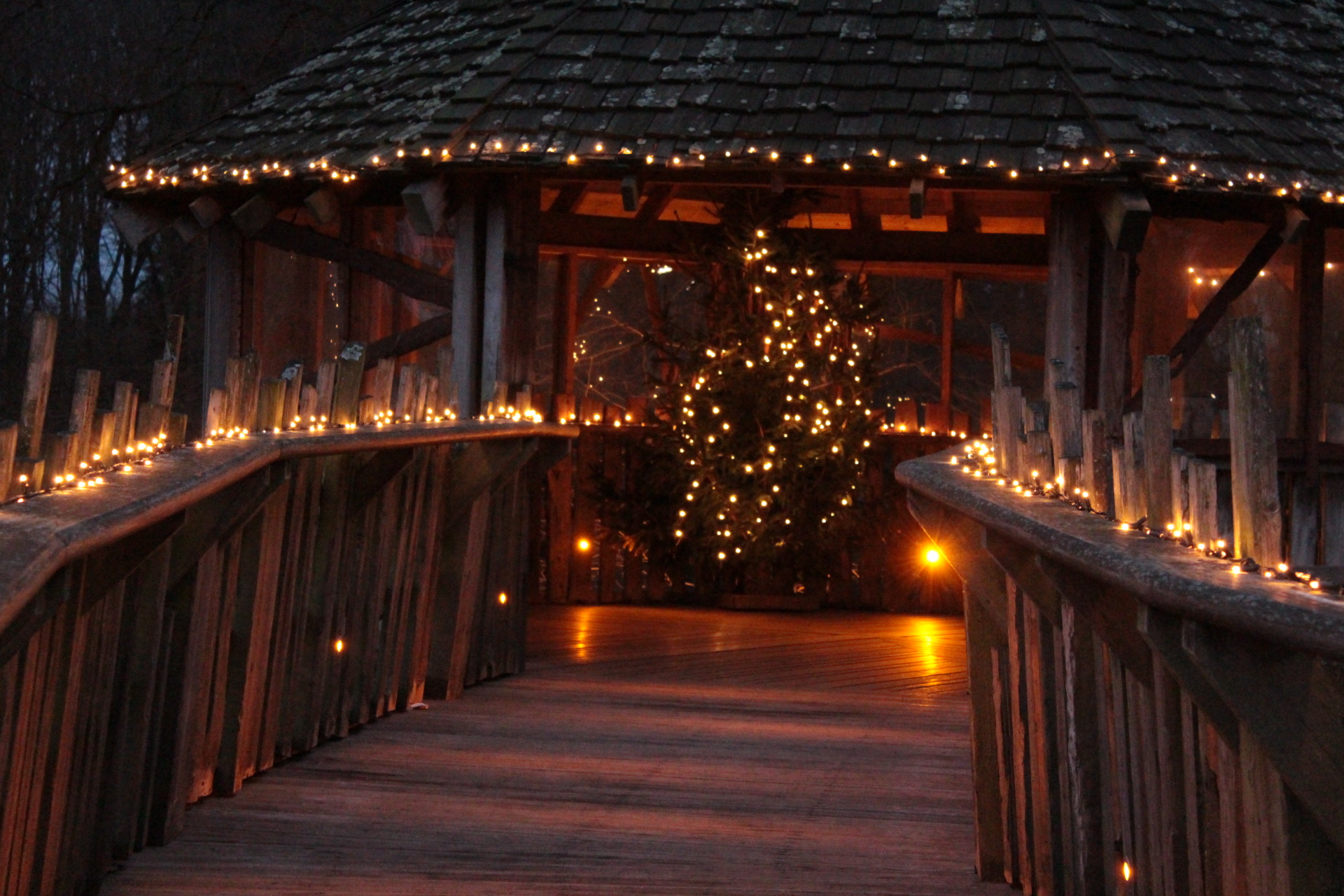 The Alnwick Castle Experience
The path to Alnwick Castle is long and sweeping. But the walk is gentle, giving you time to notice the other-wordly stillness that surrounds it.
Yes, it was raining the day we visited (the kind of rain that is as sharp as needles, yet as light as feathers), which may have put people off visiting; but I think Alnwick's stillness and sense of peace comes from deep within the castle stones themselves.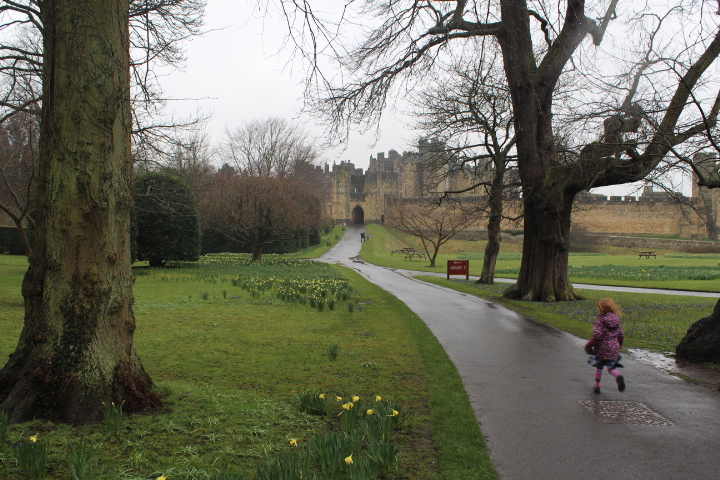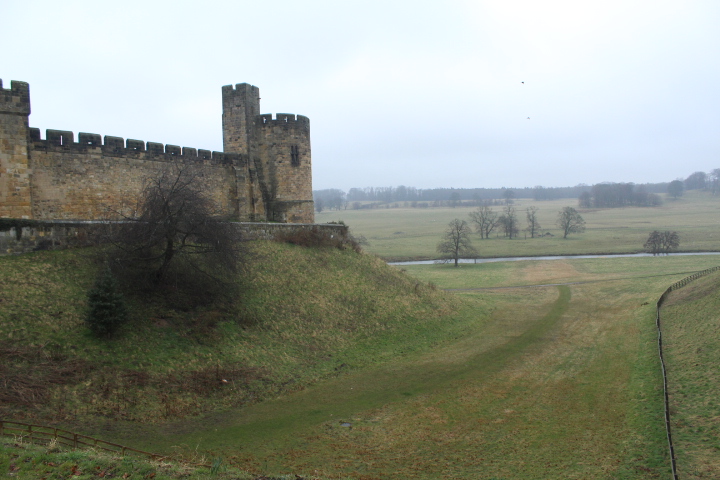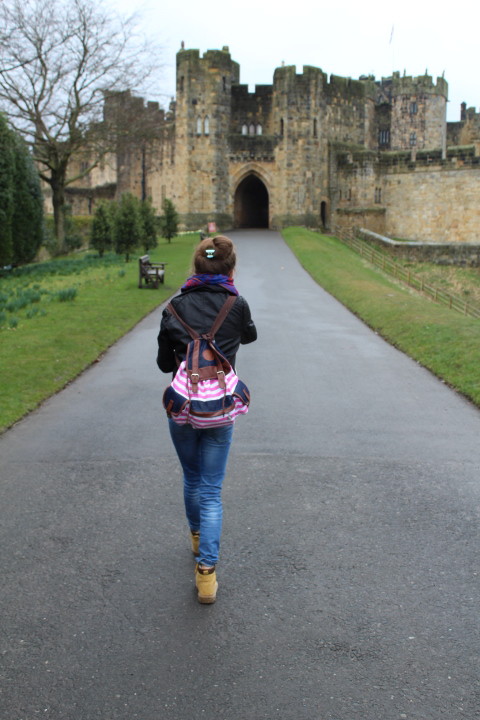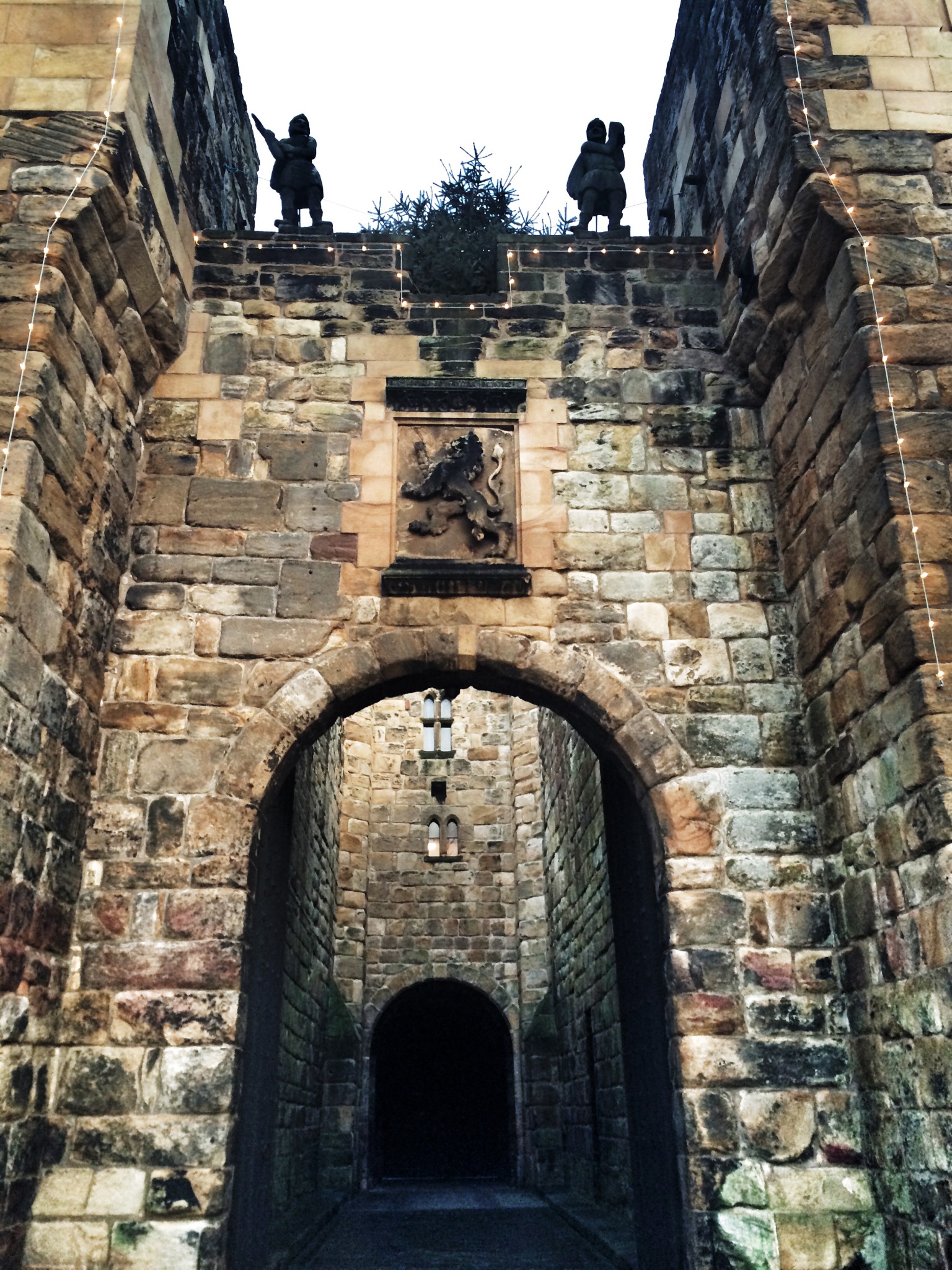 This is a castle with nothing to prove; its self-confidence and poise is palpable.
Like other castles, Alnwick Castle comes, unsurprisingly, with a bloody-stained history. But despite this, the walls, the grounds, the entire castle ambience doesn't feel weighted with violence and savagery.
Perhaps the fact that it's been the Percy family's home for over 700 years – and is today a happy family residence – has somehow erased the turbulence of the castle's past.
Whatever the secret of Alnwick Castle's sangfroid, as you walk into the castle's grounds, through the yawning Norman entrance, there's no sense of foreboding or unease that can come on entering some of its wilder contemporaries; only a rush of warmth and excitement – like you're meeting with an old friend.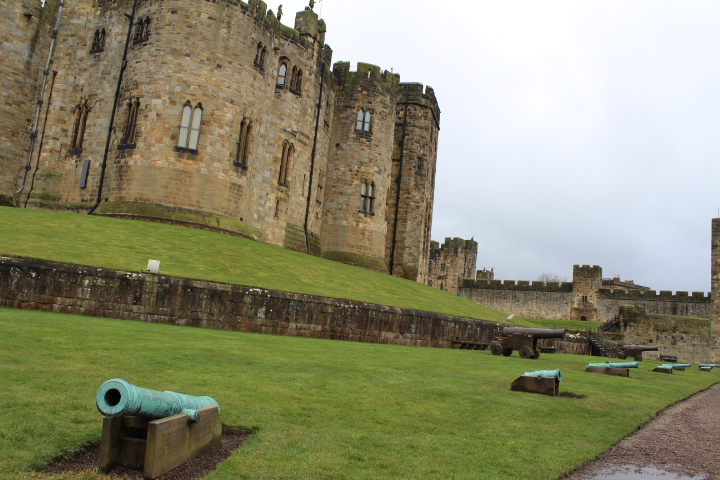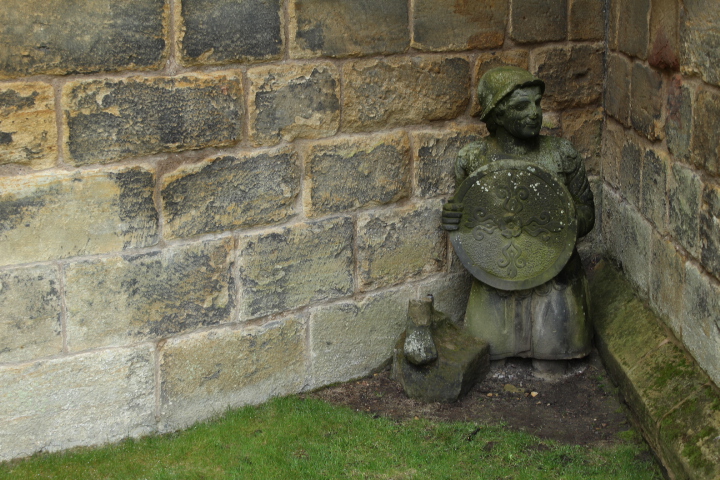 Inside Alnwick Castle
Inside, Alnwick's obvious serenity continues. The grounds are English-rose pretty – the lush lawns are as flat as bowling greens, and the towers and turrets as neat and un-craggy as architecture's drawings.
And the orderliness doesn't end there: Alnwick Castle's State Rooms are also immaculate.
Candelabras glisten with the power of a thousand polishes; crystal glasses sparkle as if they were afraid of being ignored; white marble fireplaces stand as elegantly as Italian gentlemen; whilst the priceless works of Titan, Van Dyck, Turner and Dobson look jealously at the Louis XIV Cucci cabinets.
Add to that the Downtown Abbey costume displays, and its hard not to feel you should courtesy every time you walk into a new room.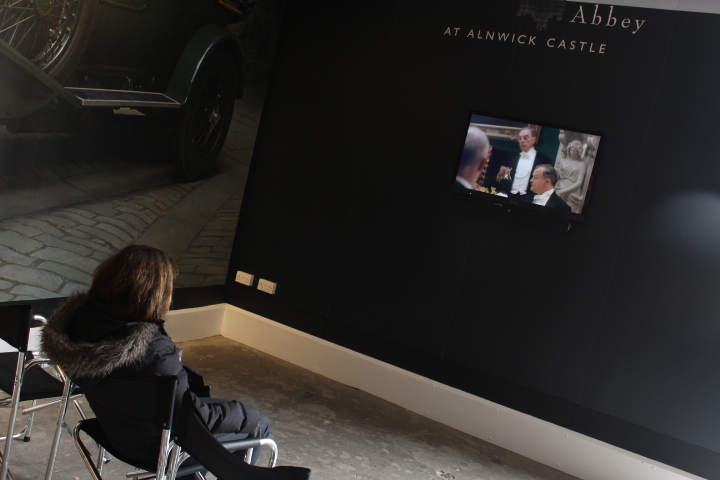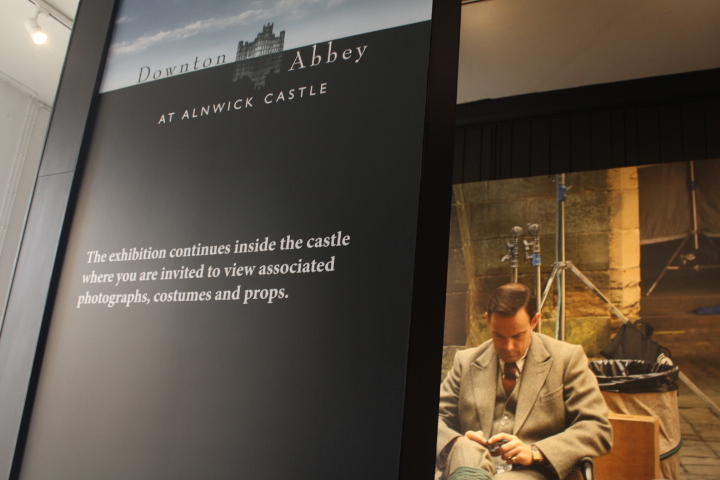 Having said that, Alnwick Castle does know how to let its hair down and have some fun.
For kids, there is the brilliant Knight's Quest (where young heroes can dress-up and battle for a place on the throne), as well as the fabulous Dragon Quest (where dark passages lure you deep into the dragon's lair and along a series of puzzles and challenges).
Will you defeat the beast waiting at the end?
I'm afraid I can't give you any helpful hints because I ran out of Dragon Quest giggling like a two-year-old after a hydraulic monster roared at me.
Epic muggle fail.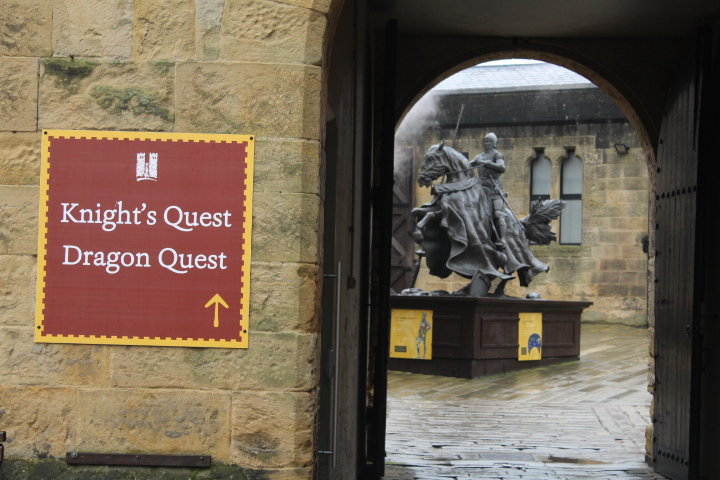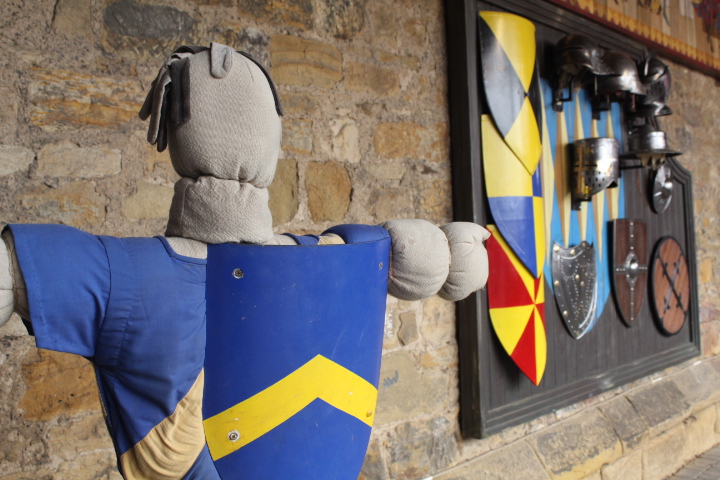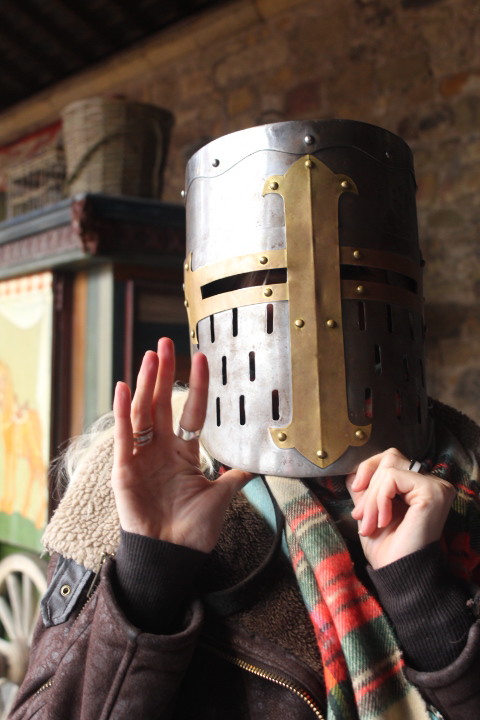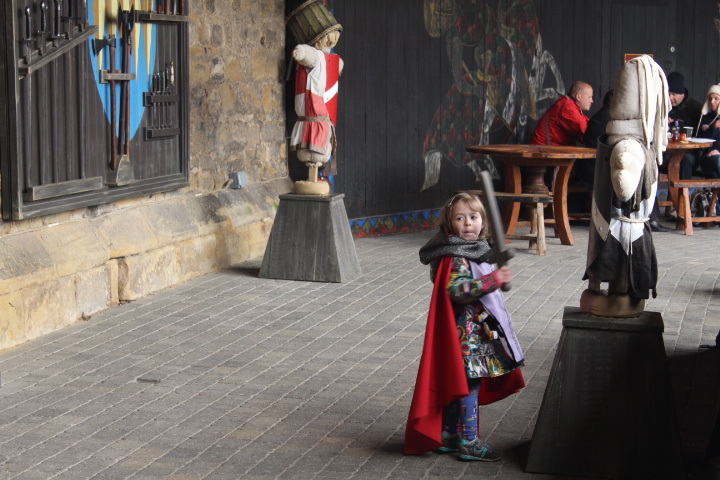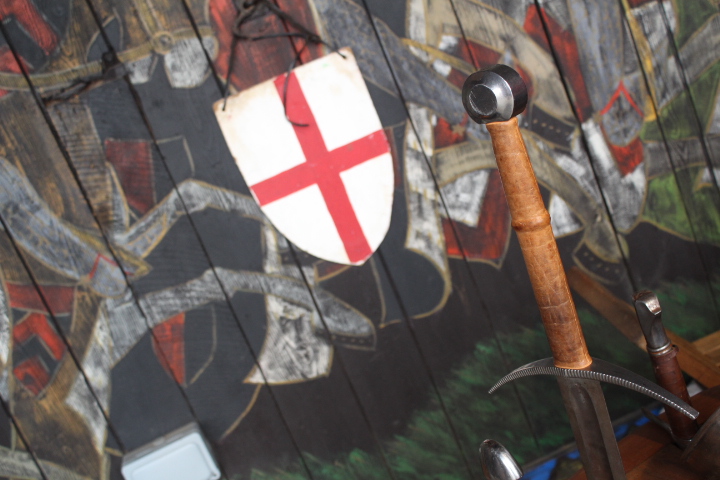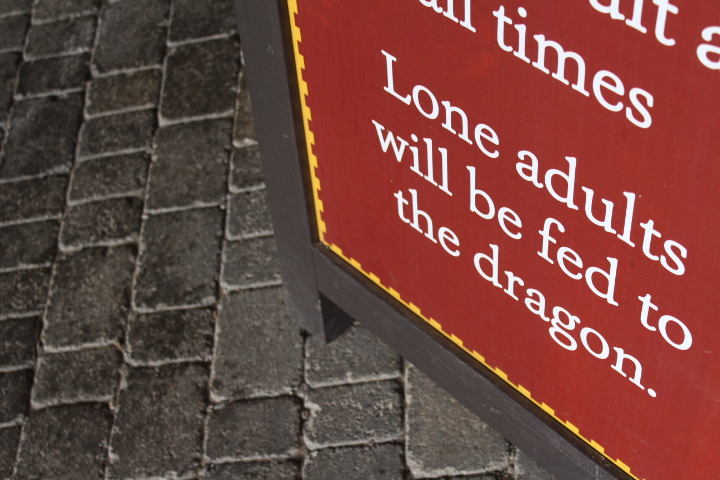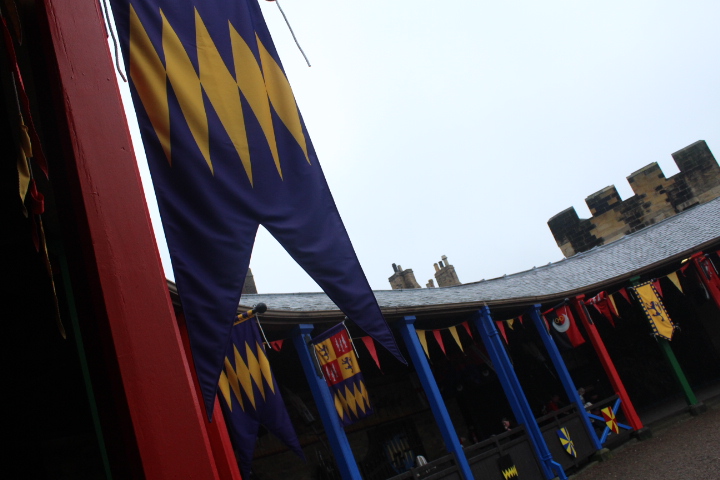 The castle also has a few museums and a small dungeon, as well as 'broomstick training' for Potter fans.
Best of all, broomstick training takes place on the exact spot where a young Daniel Radcliffe learnt to fly in Harry Potter and the Philosopher's Stone.
O-M-G. Permission to lick the ground, granted.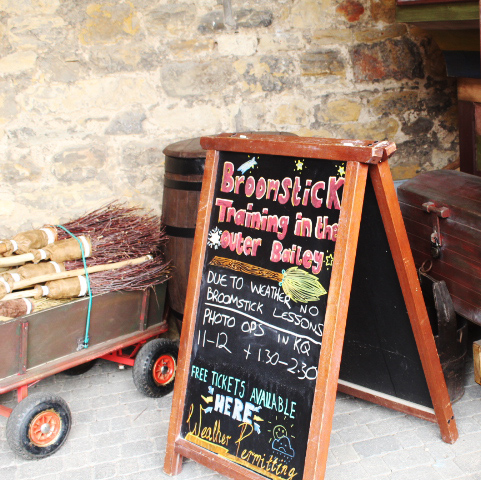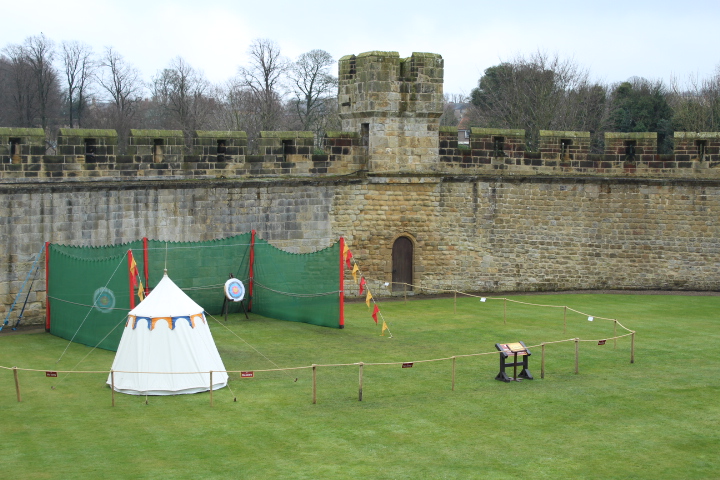 Sadly, the rain put paid to any broomstick training on our visit. But we didn't feel we'd missed out. No way.
Alnwick Castle has put a lot of effort (and money) into creating a magical experience for us muggles, come rain or shine.
This unique mix of innovation and tradition, along with the castle's obvious beauty and grace, means that your spirits will fly high whatever the weather.
And you will go away, as we did, convinced that:
Magic isn't only found in the pages of a book; it is there, waiting in every new destination.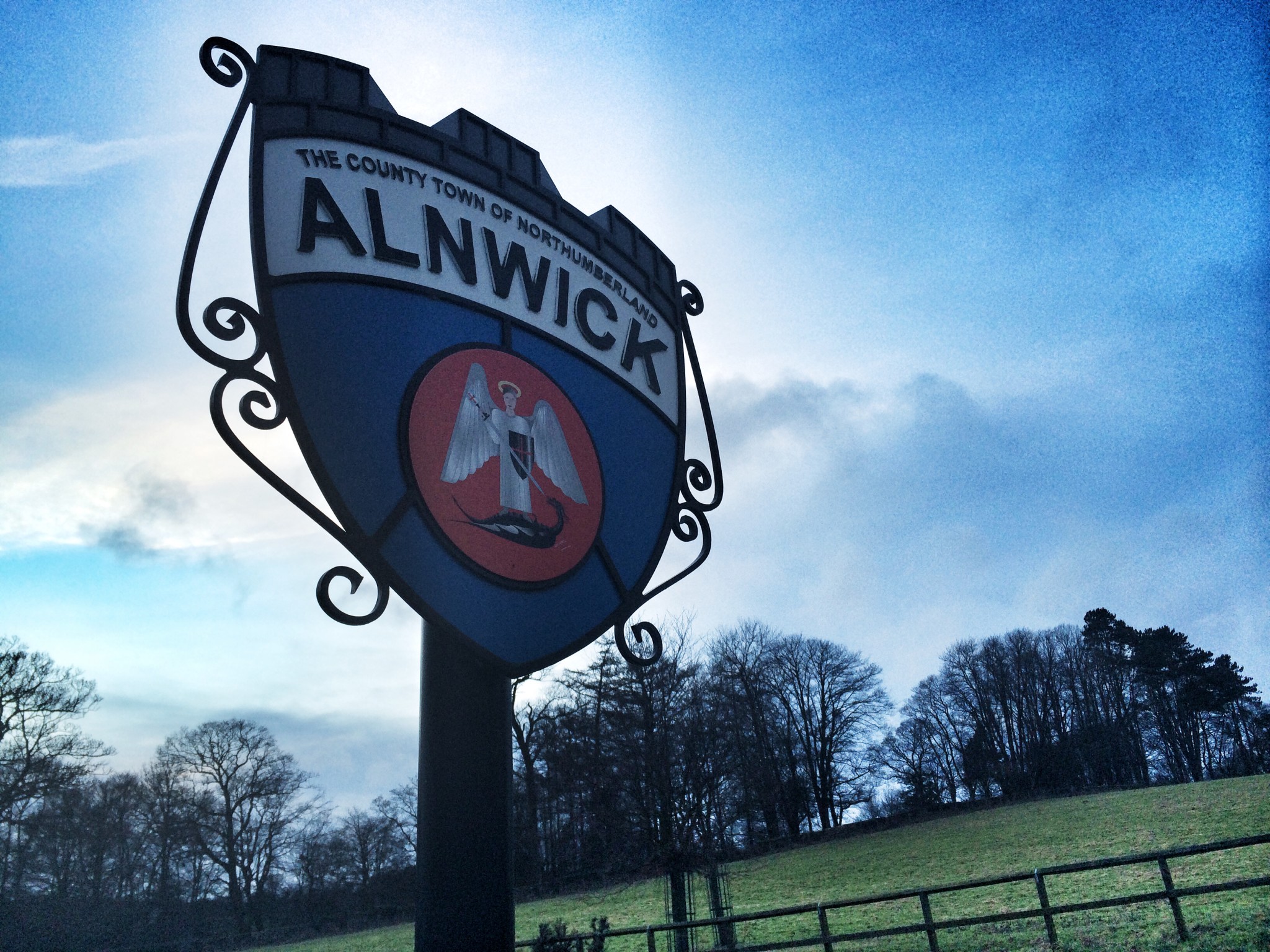 The Sweet Deets: You'll find the main ticket office along the gravel path opposite the Treehouse and facing the entrance to Alnwick Gardens. A ticket into Alnwick Castle costs £14.75 for adults and £7.20 for children aged 5 – 16 and gives you free admission for a year.
A ticket to Alnwick Gardens costs £12.10 for adults (summer price) and £4.40 for children (summer price). You can save a little more for both Alnwick Castle and Gardens if you book your tickets online.
Weekend opening times: 10:00am – 5:00pm
Disclosure We received complimentary tickets to Alnwick Castle thanks to Visit Northumberland. As always, this article is a true reflection of my opinion of my visit.
Coming soon! Part three: Finding heaven on Holy Island
You might also like: Part one: A boat trip to the Farne Islands
Have you been to Alnwick Castle?
Or would you like to go? I'd love to know what you think.
Comment below – I always reply