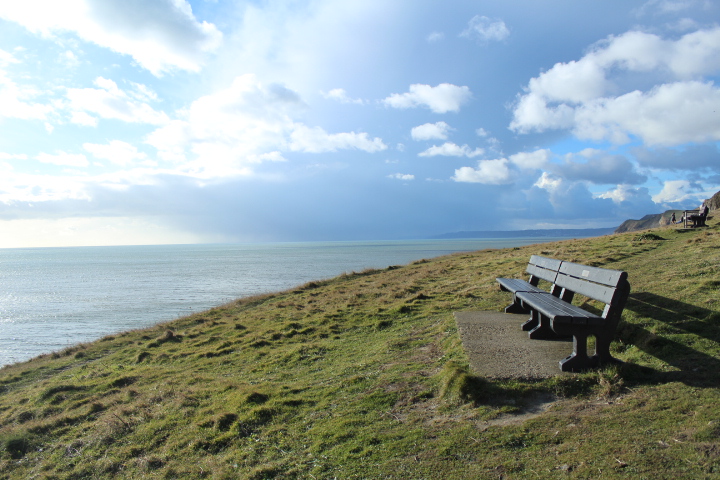 BROADCHURCH – quite possibly my favourite thing in the world right now – aside from peanut butter.
I love the tension. I love the mystery. I love the cinematography. I love David Tennant. I love the location. I love David Tennant.
Ok, admittedly, I am slightly biased. I grew up in Broadchurch (West Bay, Dorset) although I don't live there now – so I'm nutty about any programme that gives my beautiful childhood home on the Jurassic Coast a thumbs up.
That's why I couldn't wait to head down again this weekend to Broadchurch and snap some of the key filming locations to share with you.
It had nothing to do with stalking David Tennant.
Not this time, anyway.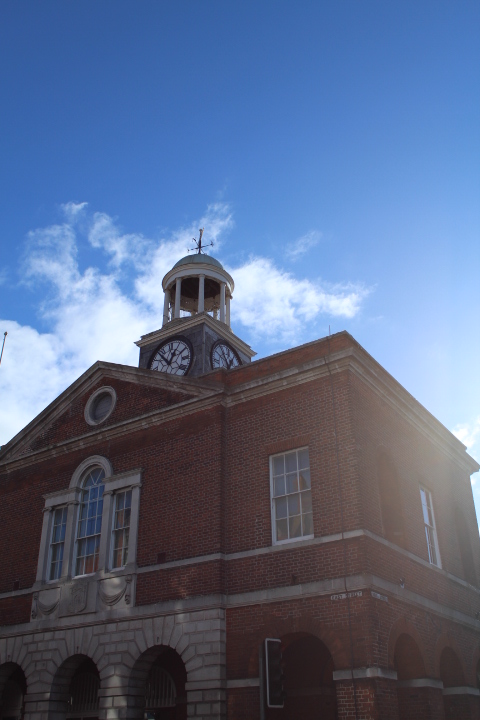 Bridport is a couple of miles inland from West Bay. This is Bridport Town Hall, which I once climbed to the top of – but we don't need to talk about that.
Bridport Harbour (West Bay) is where Broadchurch was filmed. The town shots of Broadchurch were actually filmed in Clevedon, Bristol. I have no idea why they shunned Bridport.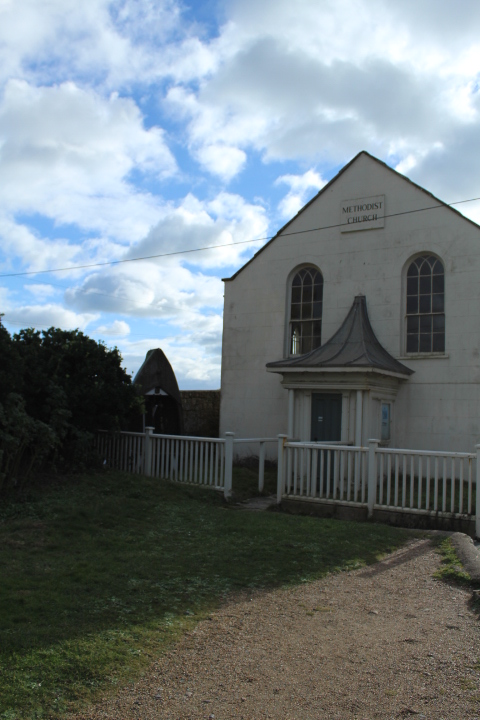 Look familiar? This church was where the Broadchurch Sea Brigade hung out in series one of Broadchurch. And the newsagent below (where, in the summer, me and small child buy bacon for crabbing) was home to the poor, doomed Jack Marshall.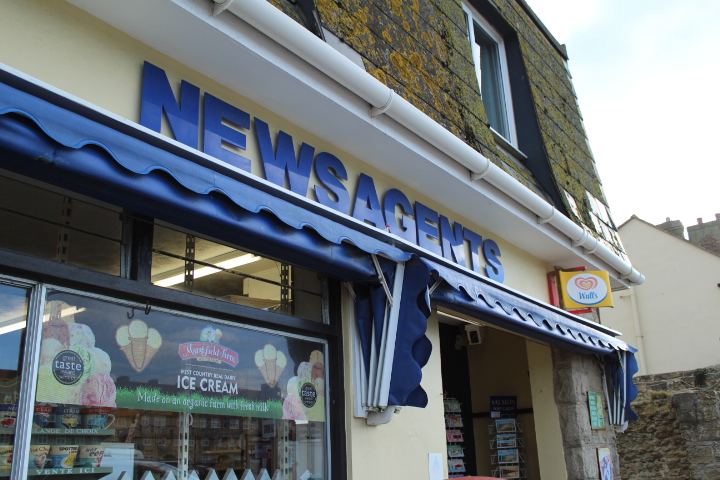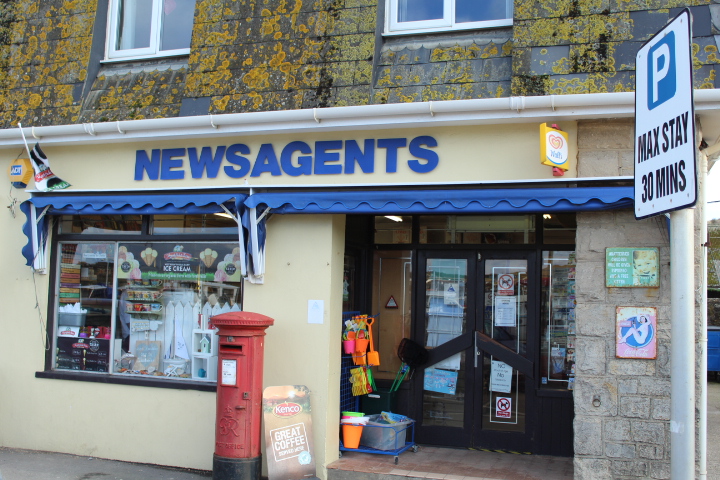 We know how to have a laff down 'ere.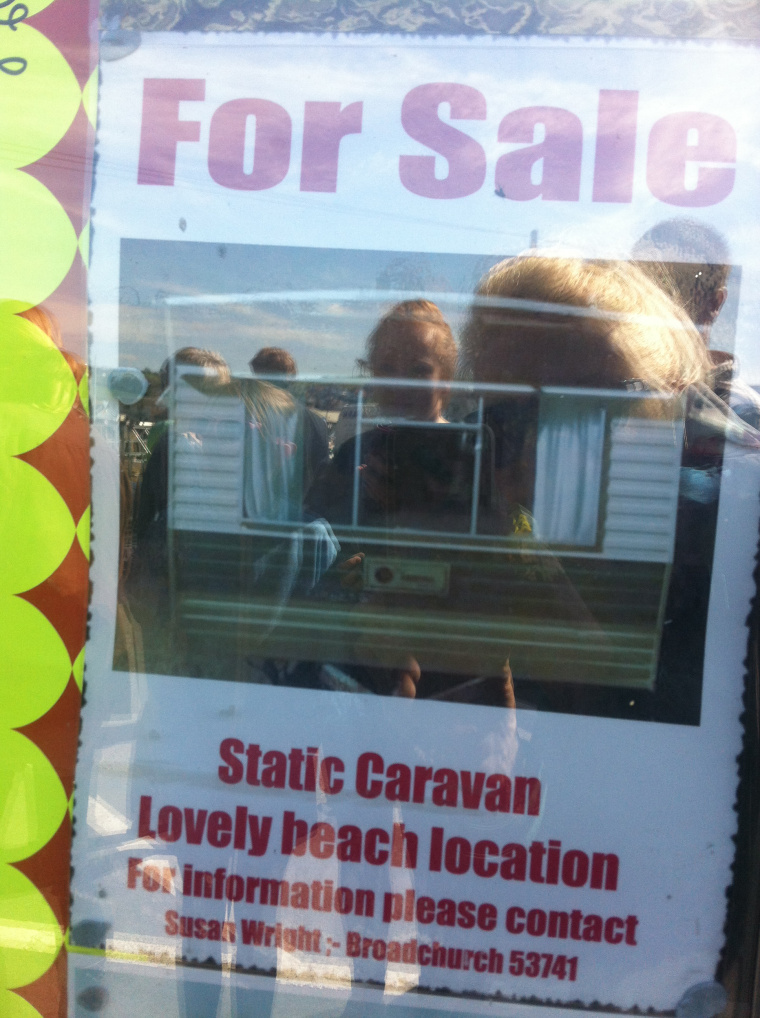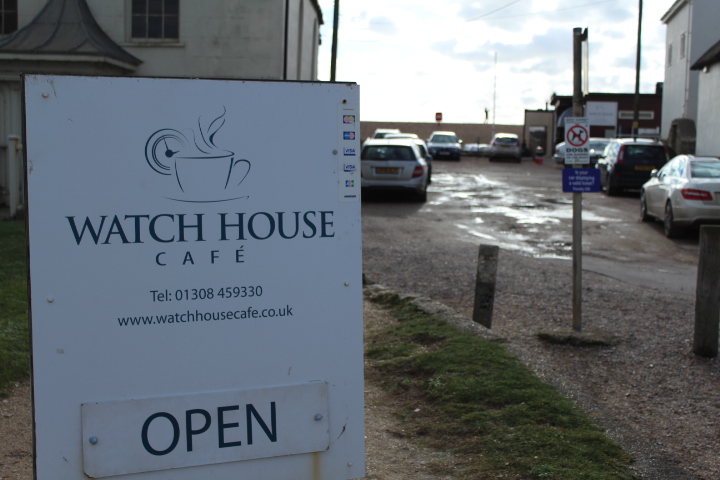 Head from the Methodist Church up the pebbled lane and you reach the Watchhouse. It wasn't featured in Broadchurch, but its easy breezy style and delicious location (on East Beach), make it a must when you'd kill for grub.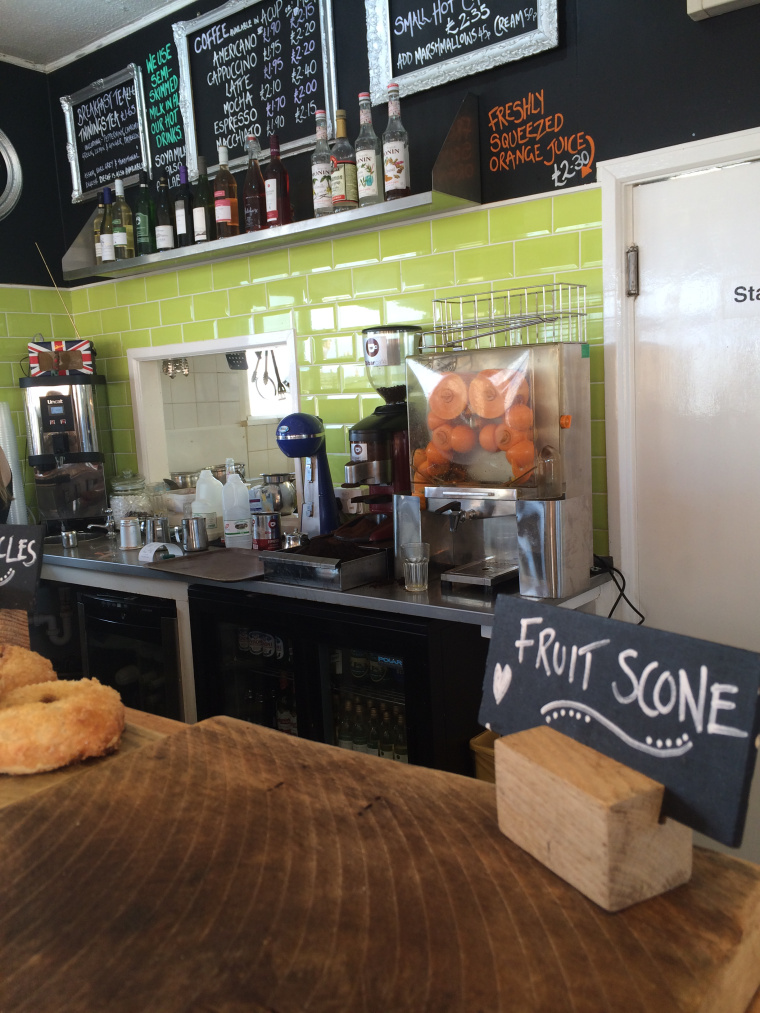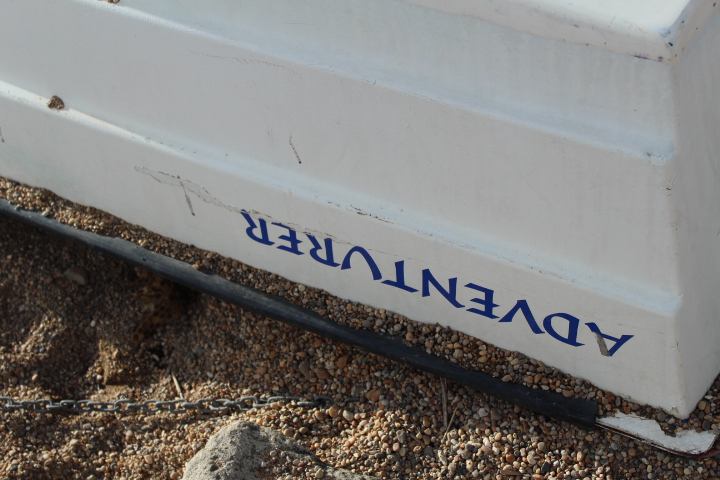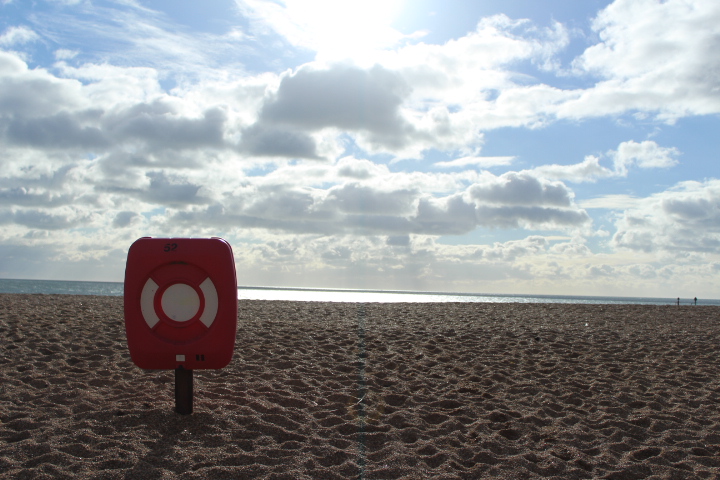 East Beach, West Bay, is one of my favourite places in the world. In the winter, it's the dog-walkers and ramblers who pebble its shore. In the summer, flocks of tourists splash about in the stones and sands.
It's here, on East Beach, that many famous Broadchurch scenes were shot in both series. Many of them cliff-hangers.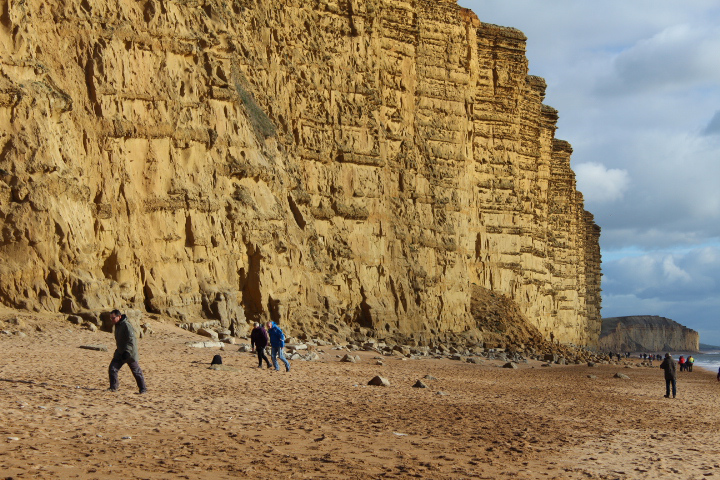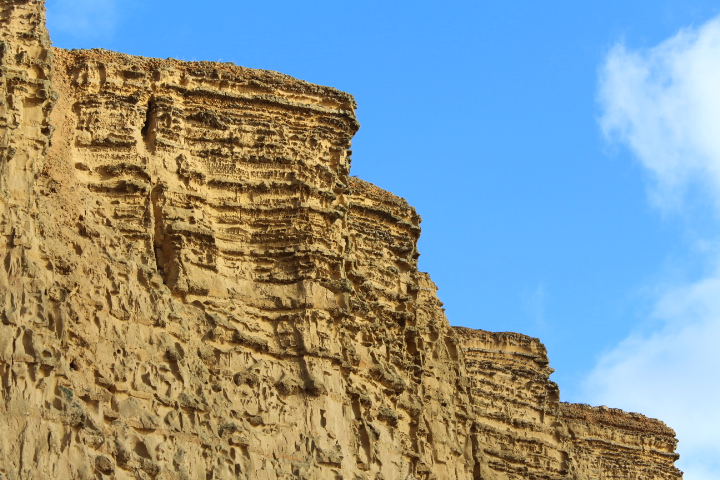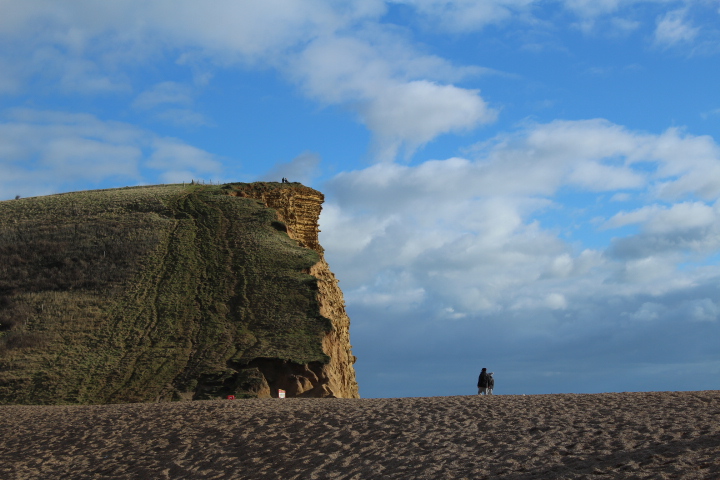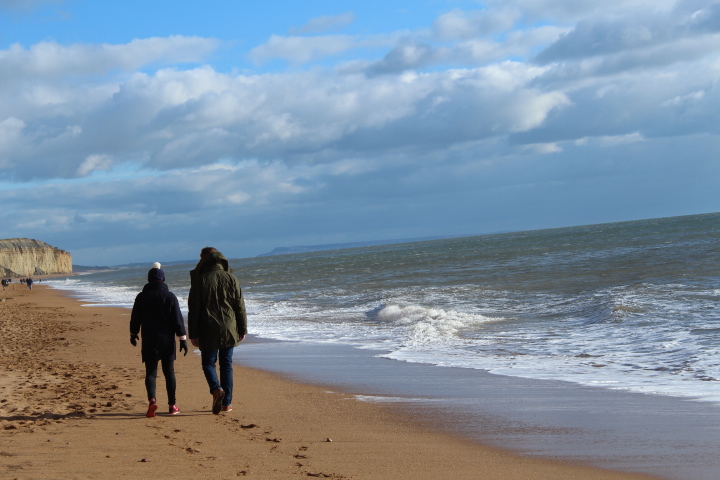 A stroll, as the waves rush to your feet, is heaven. A climb up East Cliff, is hell. But I am NOT a quitter.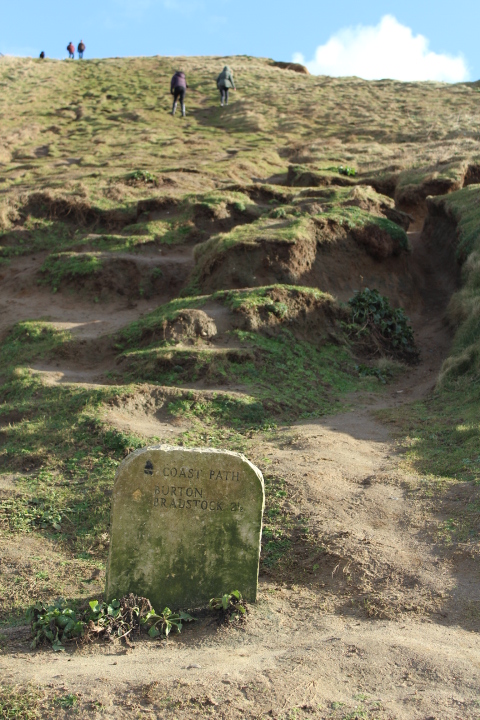 Ok, I AM a quitter. I'll just enjoy the view from here, thanks. You go on without me.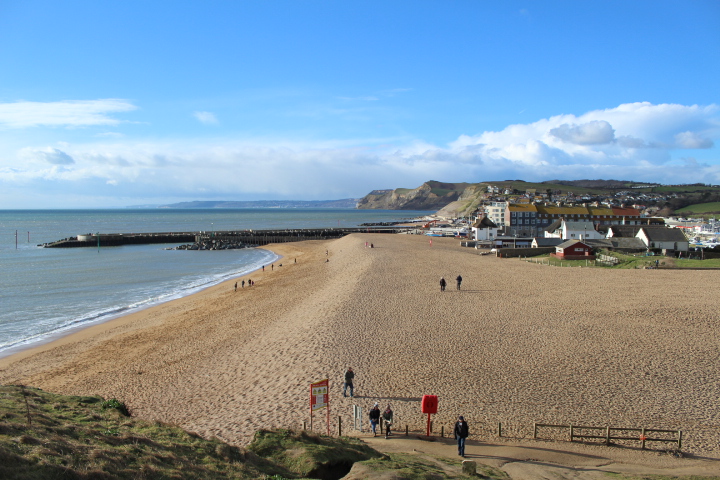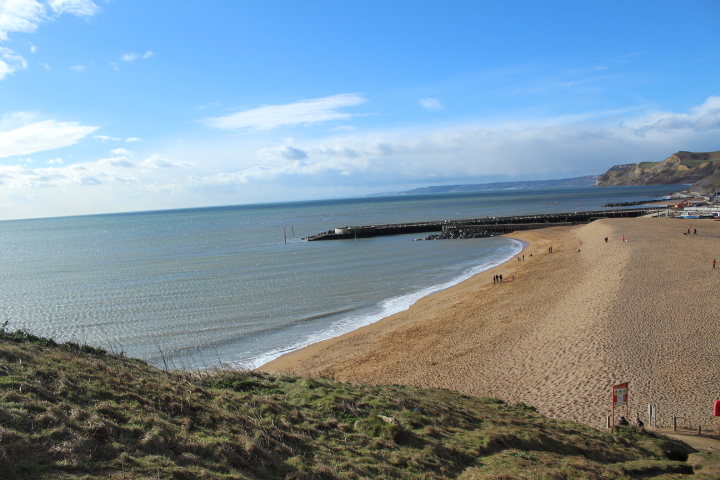 East Beach, done. Time to walk around West Bay's snug harbour.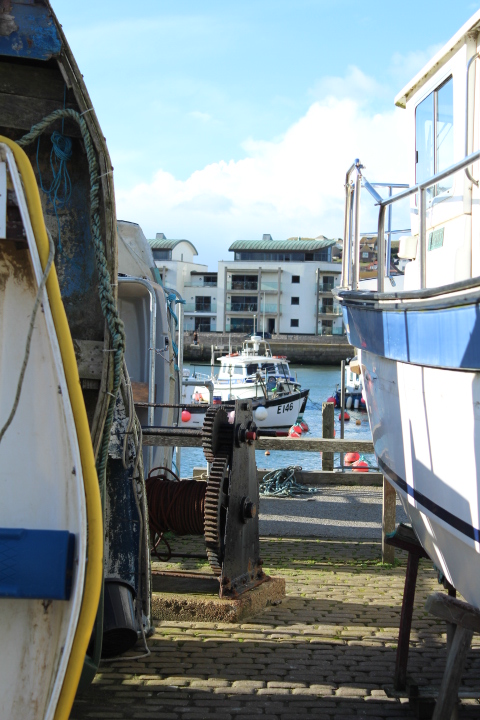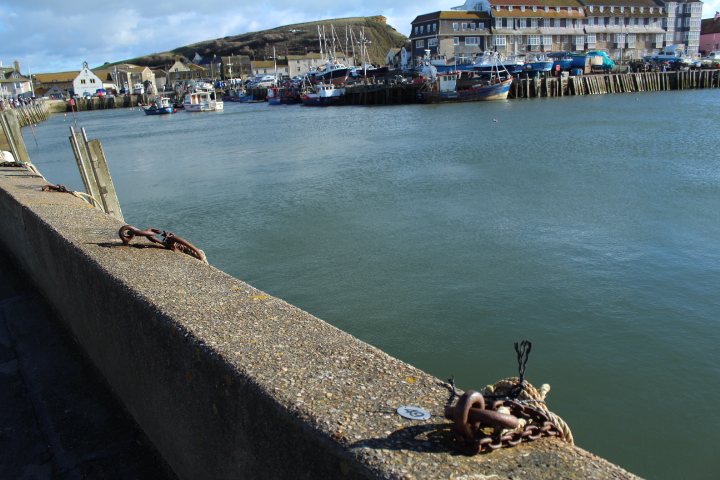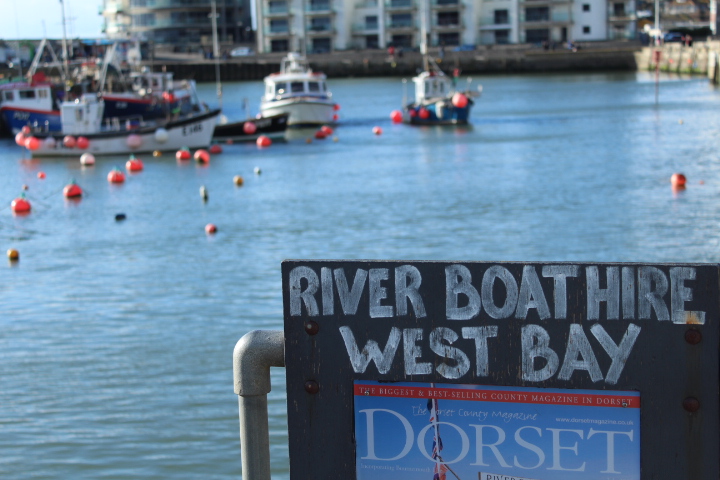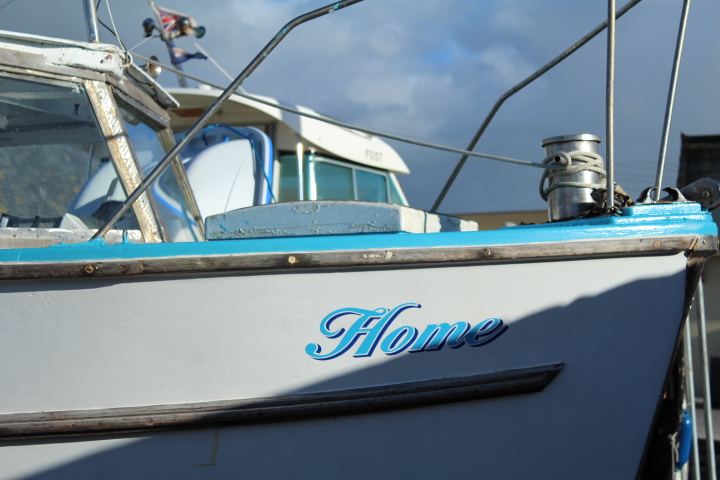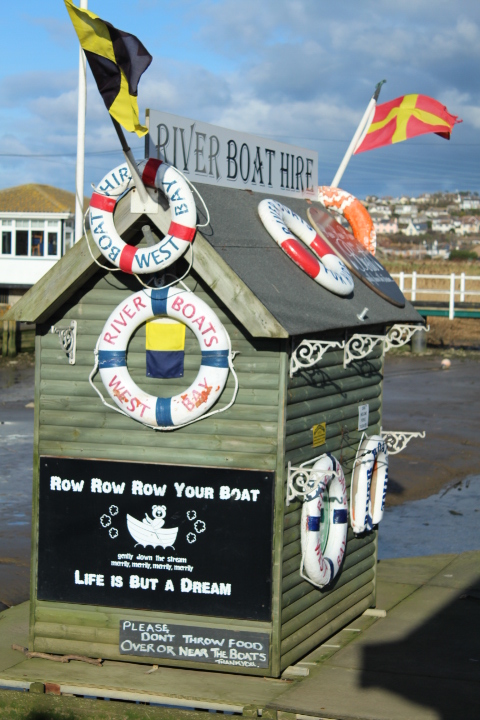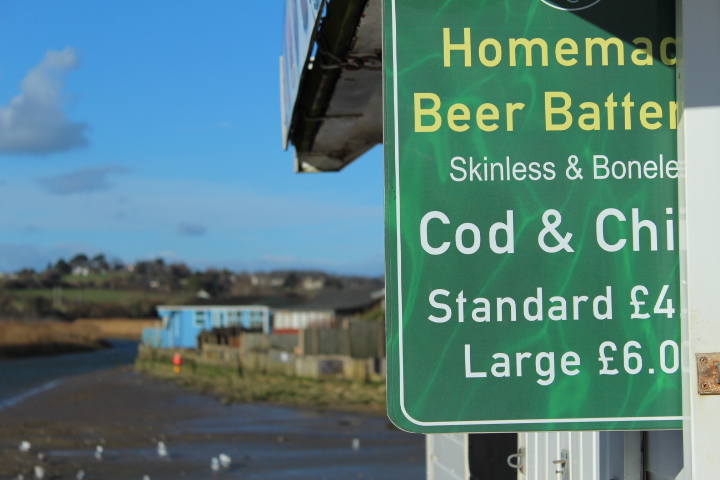 Peek-a-boo David, I see you.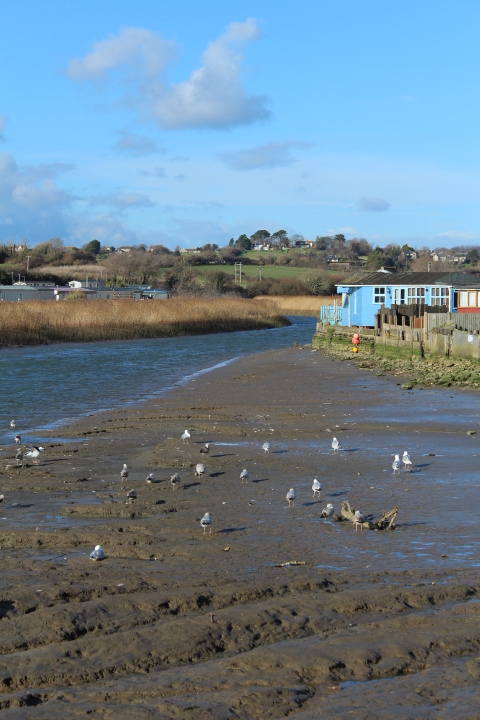 This 'lil blue cabin on the River Brit estuary caught my eye before it caught the camera's. I thought it would be a lovely place to live.
Now, it'll never just be a 'lil blue cabin on the Brit estuary but, instead, will forever be known as DCI Hardy's Broadchurch home. (Look at those seagulls, they don't even care.)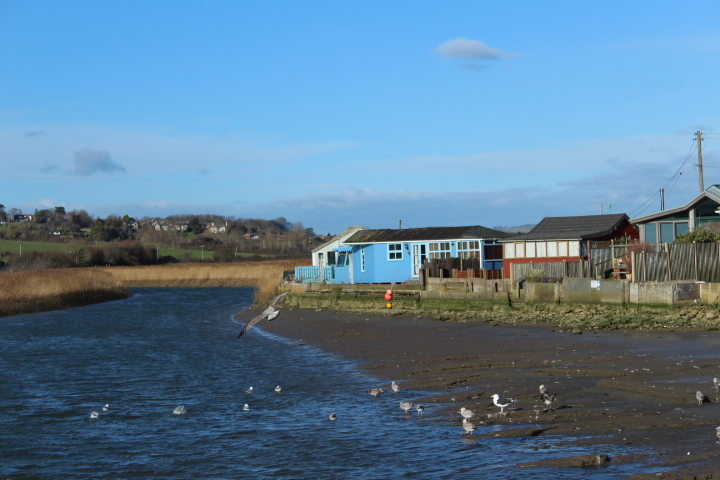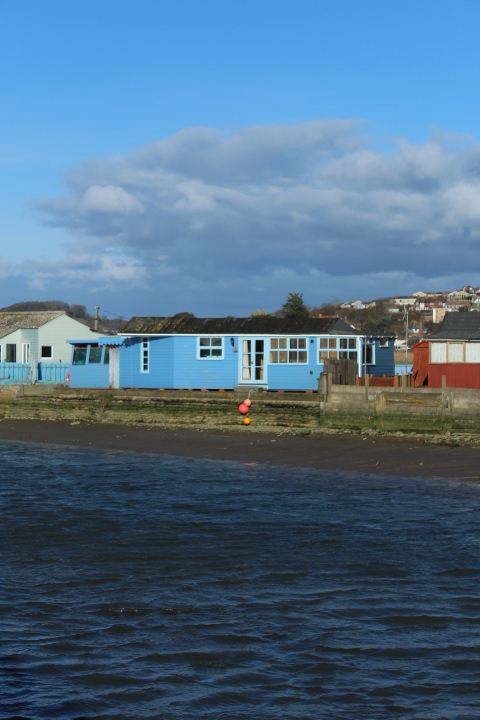 It doesn't take long to walk around West Bay harbour – 15 mins at max – and once on the other side, you'll spot another familiar building from Broadchurch series one.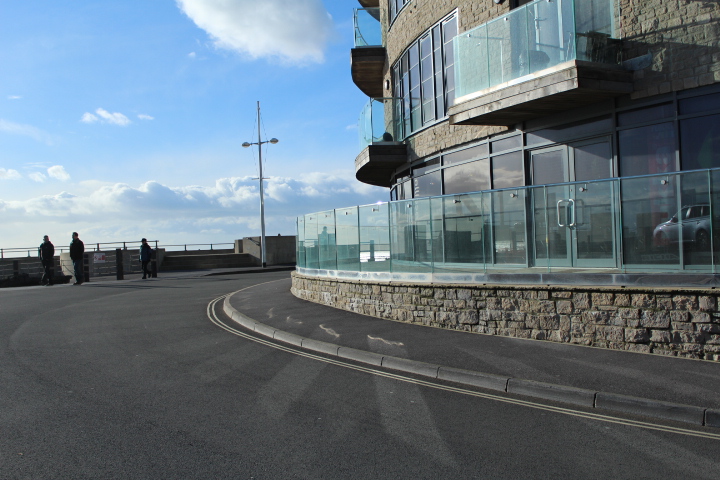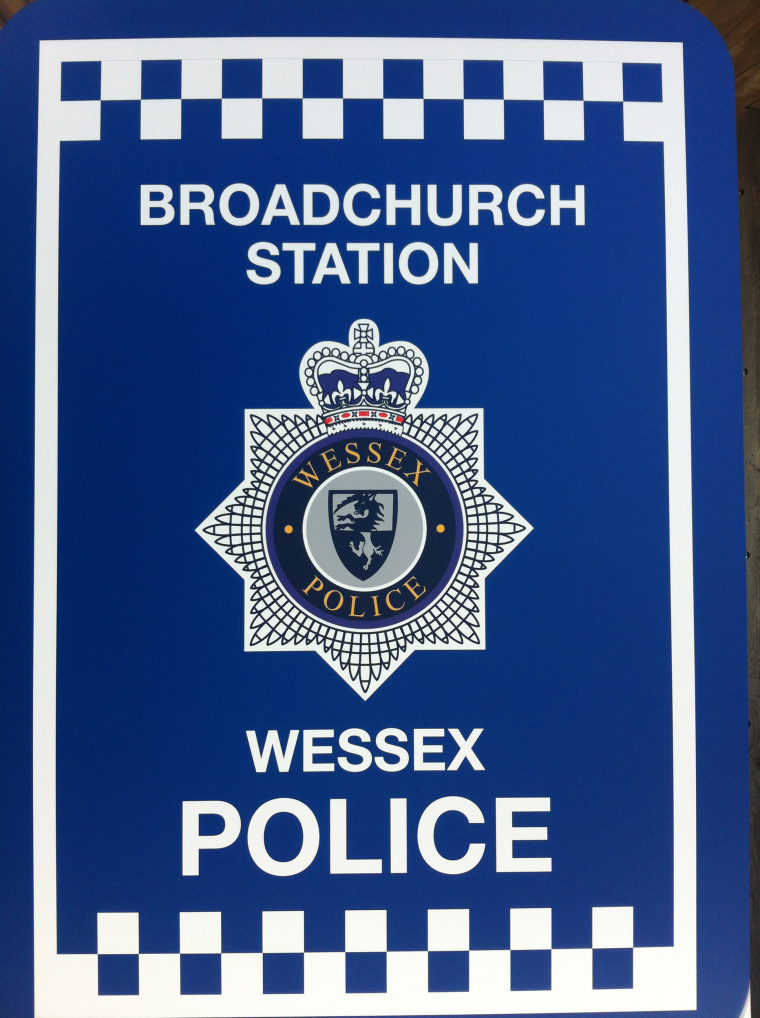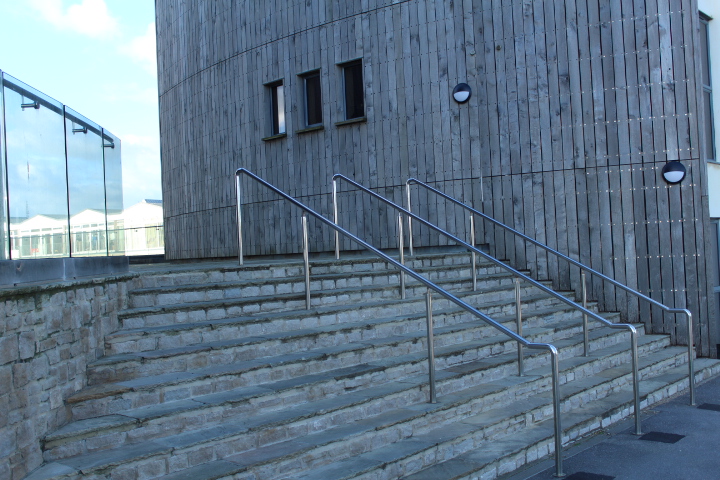 Broadchurch Police Station. Cunningly disguised as flats and a bar/bistro called Ellipse.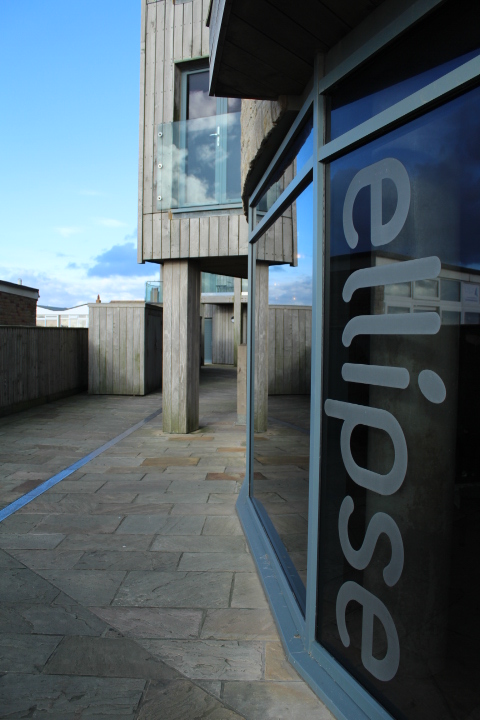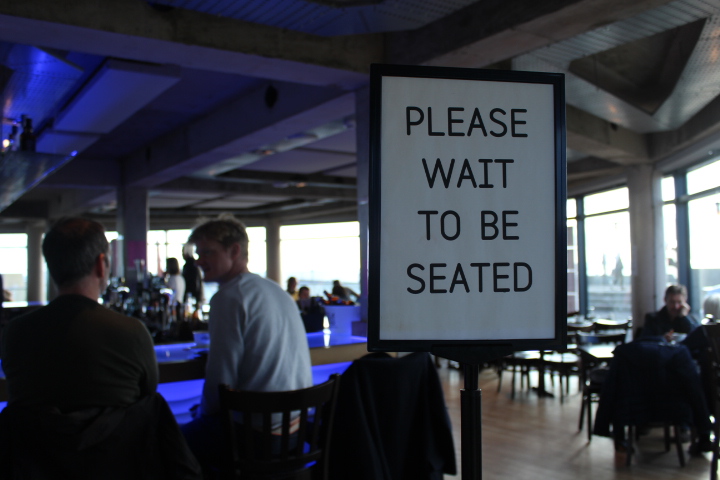 They serve a yummy lunch in the Broadchurch Police Station. Criminal, really.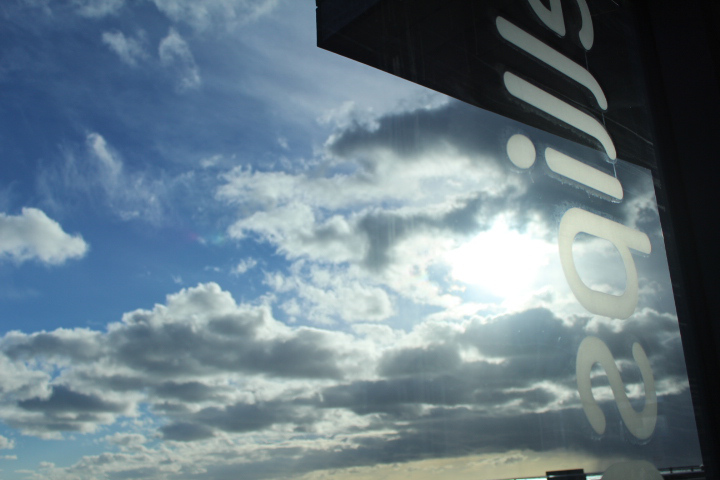 Because I ate up all my lunch, they let me out for good behaviour. So I headed to West Beach, passing Jurassic Pier – West Bay's arm out into the open seas (opened in December 2004).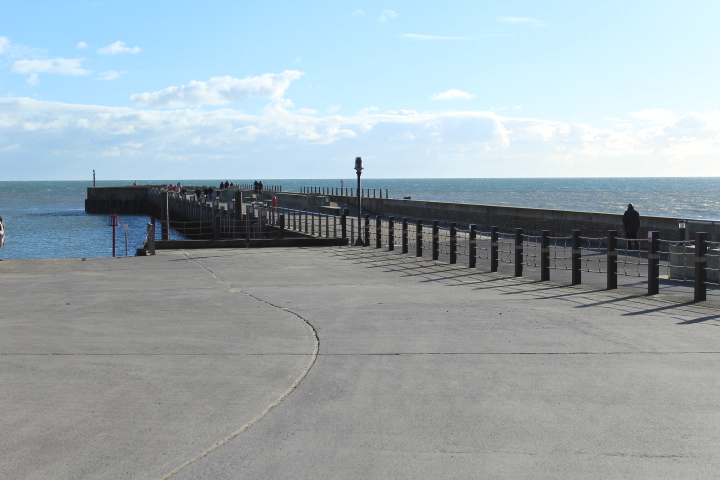 I left Jurassic Pier to other explorers, and carried on past to this wee ice-cream kiosk. It has been run by the same sweet couple since I was at primary school.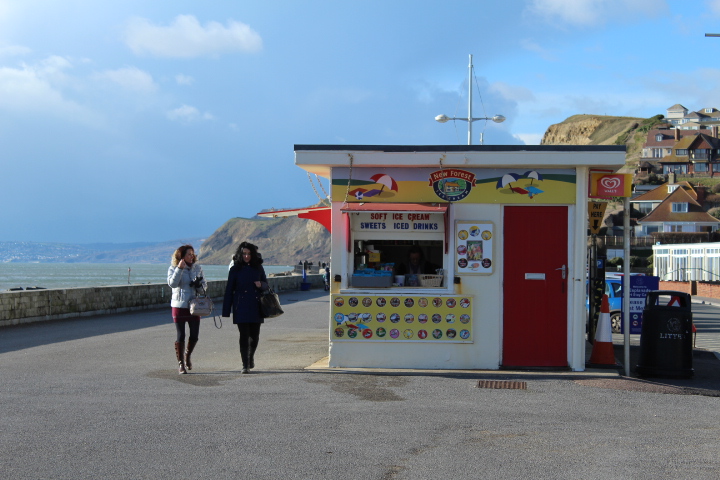 Funny Foot? No, it's just these boots.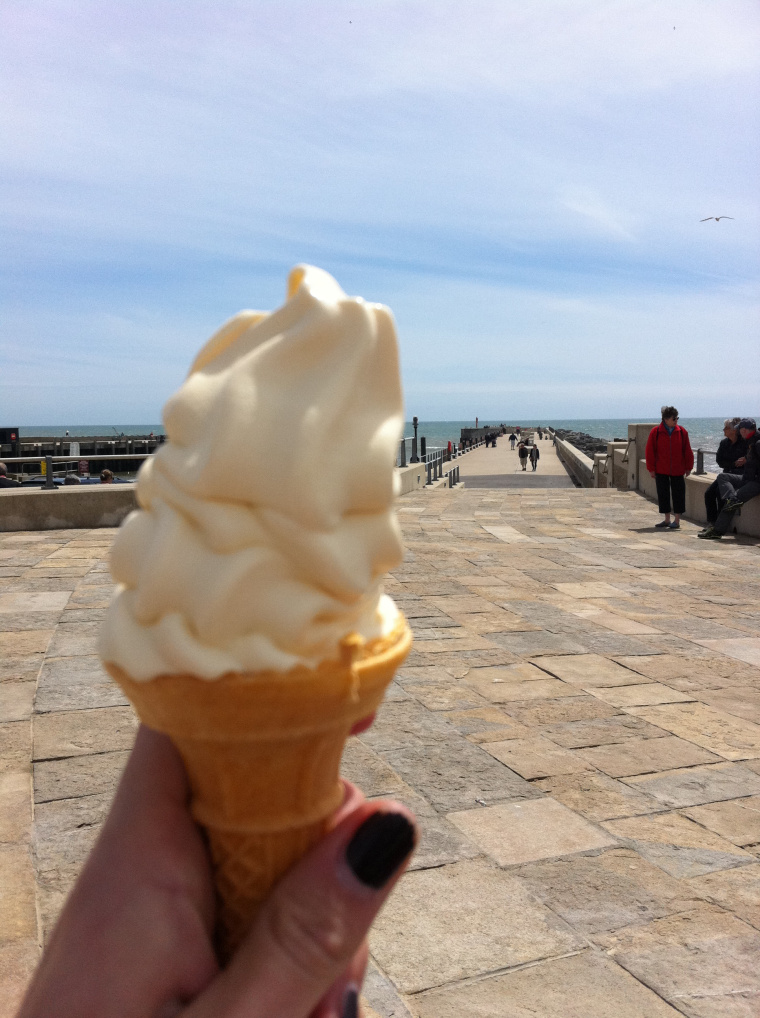 It's RESEARCH.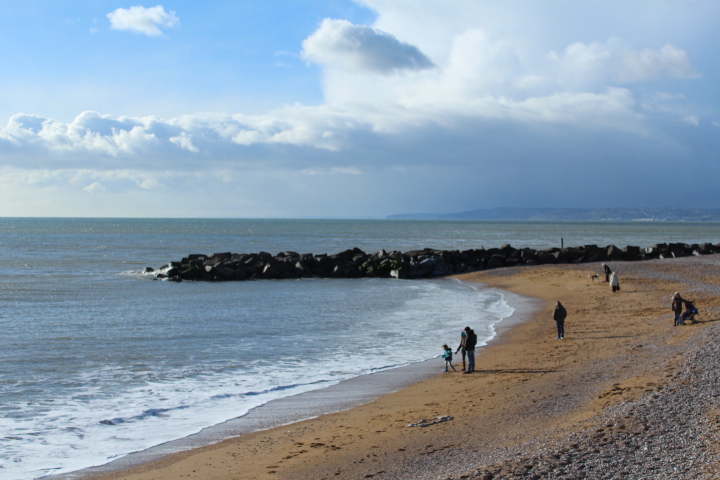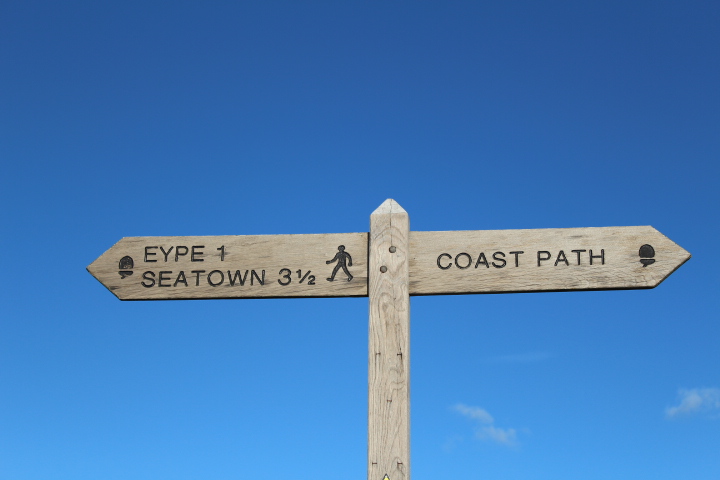 Yes, it's another cliff to climb. But this one is slightly easier – and your love of Broadchurch will carry you up… especially when you see what's waiting…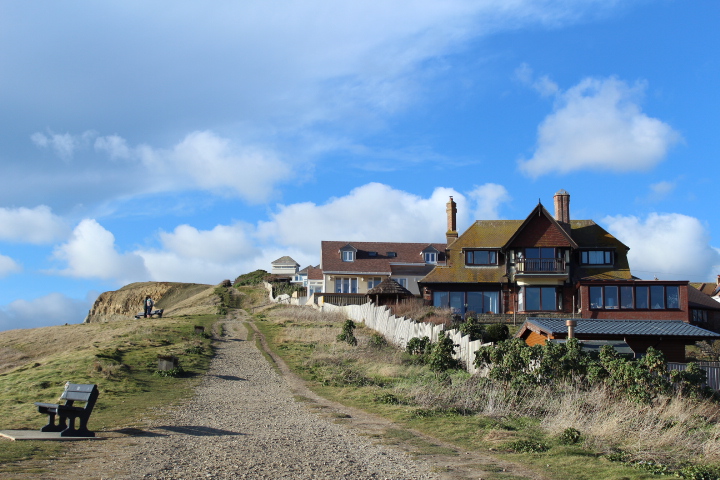 Recognise it? Charlotte Rampling's character, Joycelen Knight, lives here. I'm not sure who owns it in real-life, but they have the most stunning views. Lucky blighters.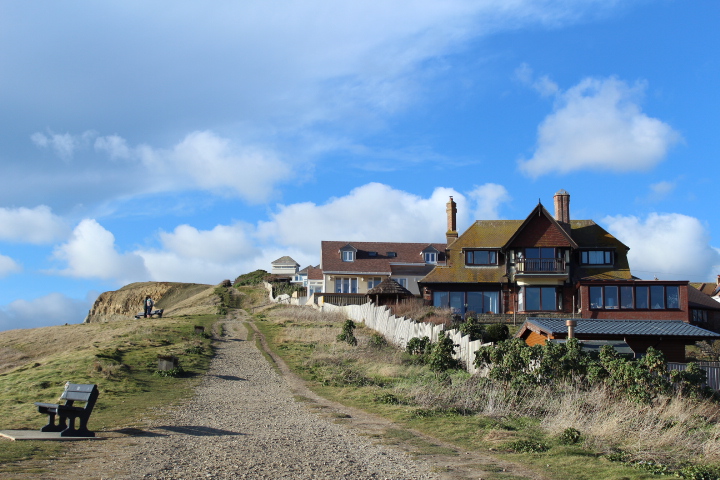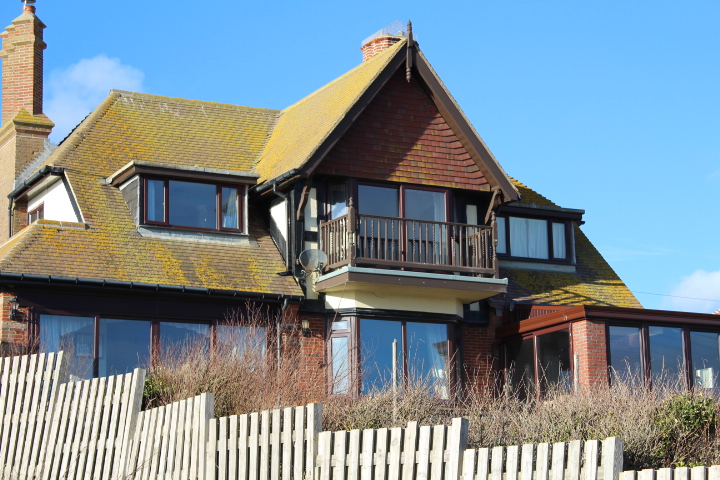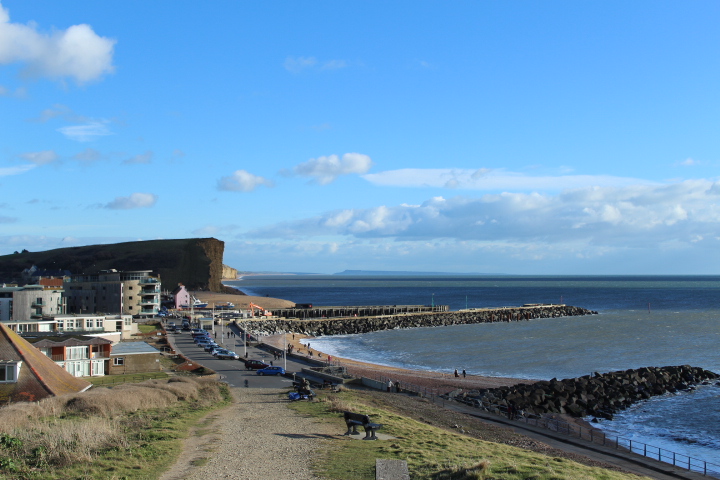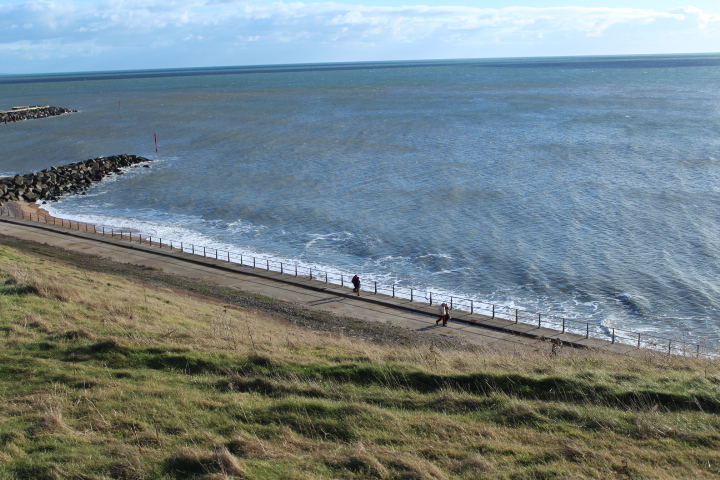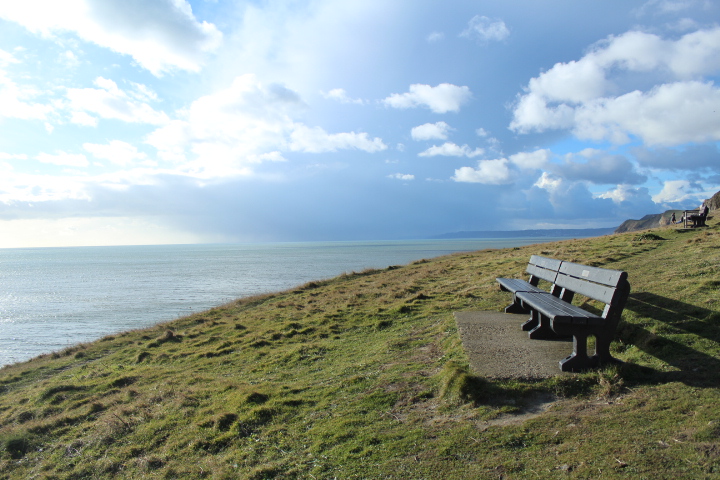 So what do you think?
Has West Bay taken a seat in your heart? Sorry – I can't help myself.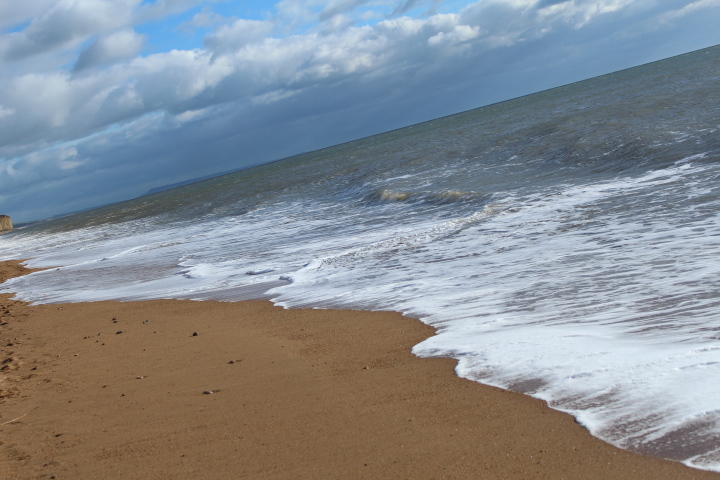 If it has, then I hope to see you down in West Bay soon. Until then, happy Broadchurching Weekend Candy fans.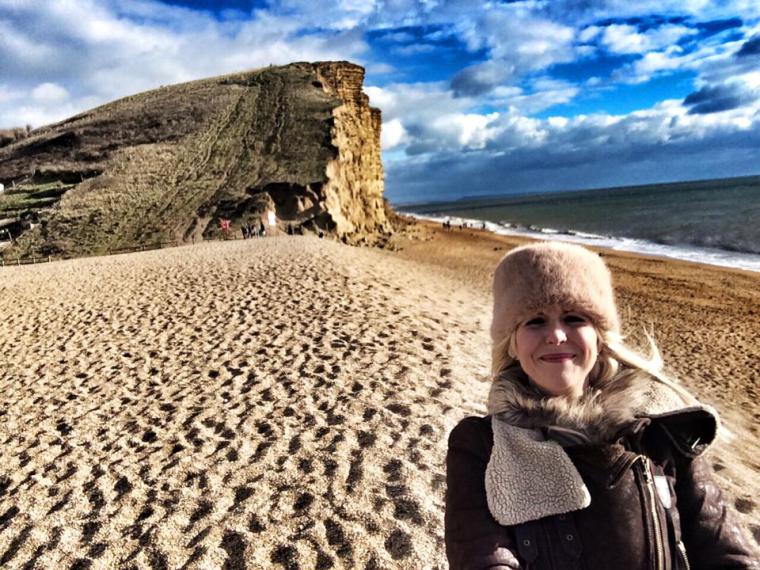 Have my pics inspired you to
visit Broadchurch for the weekend?