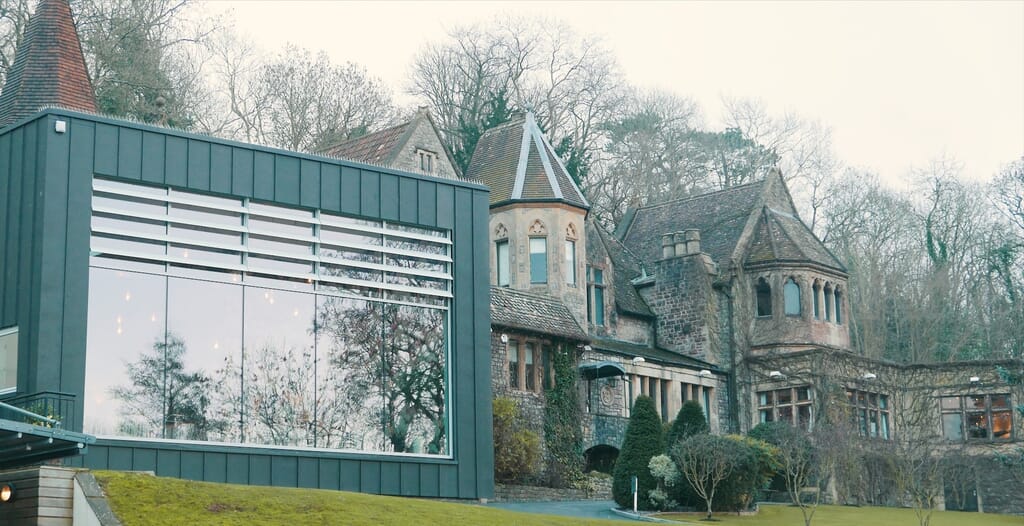 Cadbury House Spa:
The style and location
Cadbury House Hotel and Spa towers above an ornamental lake and neatly manicured gardens, cutting a dash in the North Somerset countryside. This once private residence is tucked off the M5, 30 minutes outside of Bristol and just 7 miles from Bristol airport, and overlooks the small village of Congresbury.
Built in 1790, Cadbury House has served as a family home, boarding school and a luxury country club. The old part of the hotel, with its brick gables and bay windows, makes quite an impression on you as you roll into the car park.
Tacked onto the side of this characterful older building is a huge contemporary annex, with a winking floor-to-ceiling window. This is the modern part of Cadbury House, added as part of a £26 million renovation under the Doubletree Hilton brand. It's the heart of the hotel, where 132 bedrooms house all manner of guests and a slick Marco Pierre White Steakhouse and Grill provides much to write home about.
Cadbury House Spa itself is located in a separate building, a short walk from the main building. It's not highly inconvenient, especially when the weather makes the walk enjoyable. But if it's raining, it could dampen your spa spirit a touch.
"I stayed at Cadbury House Spa to experience its 1-night Marco Retreat. It included dinner in the Marco Pierre White restaurant, use of the spa facilities, 2 treatments and breakfast the next day."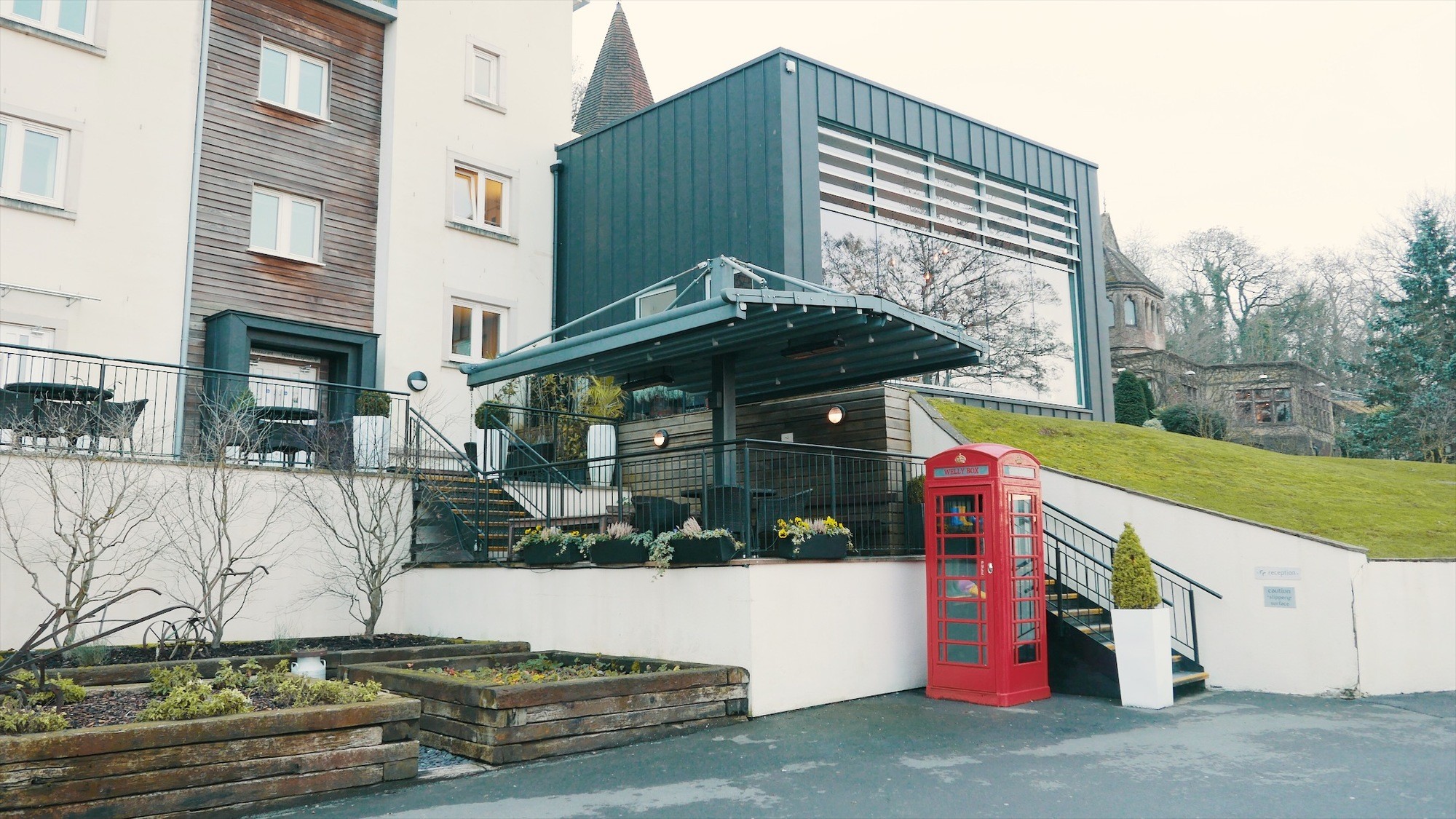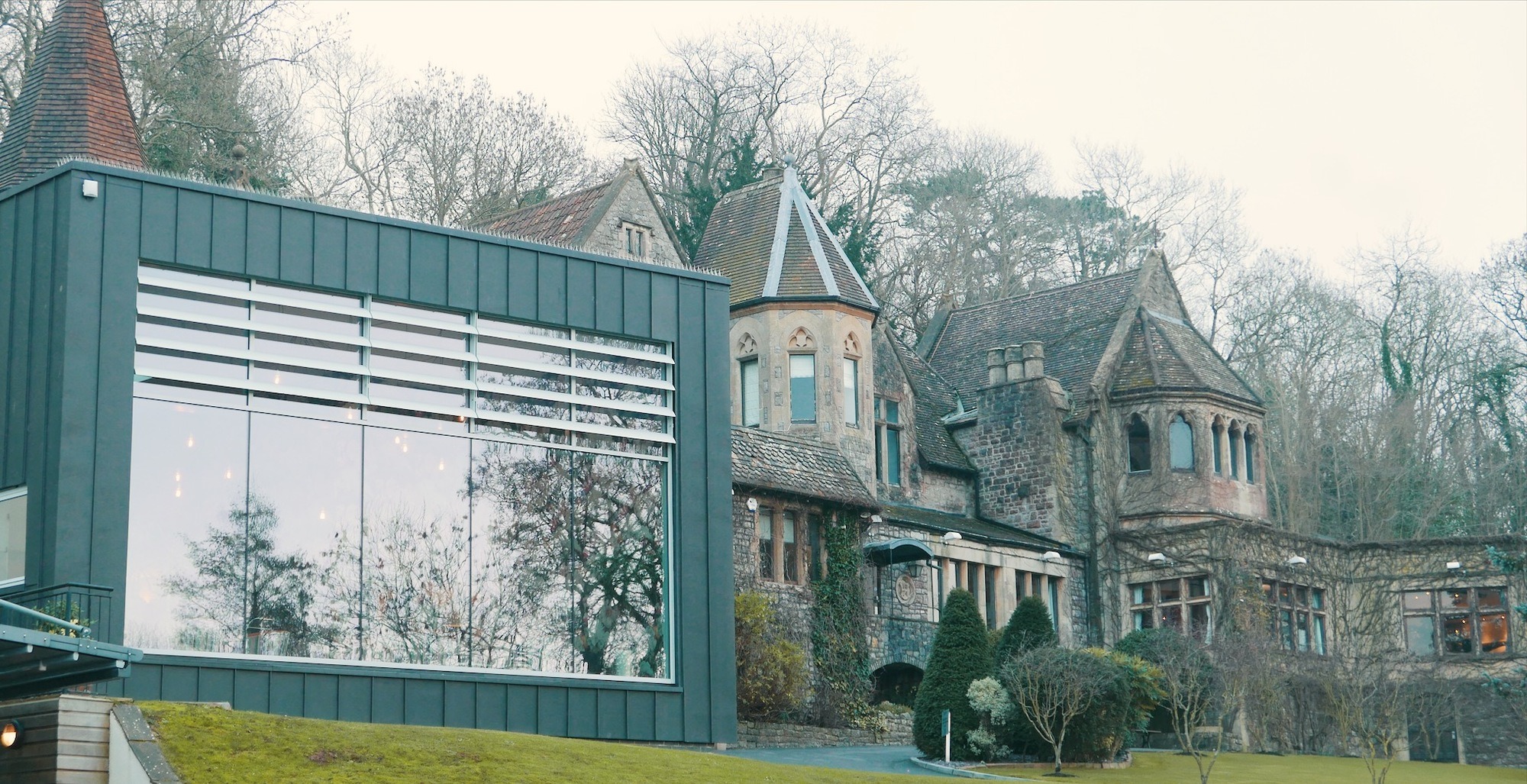 ---
Cadbury House Spa:
The guests
Cadbury House Hotel and Spa is clearly a destination for both locals and travellers. The former come for spa day breaks thanks to the hotel's great location: you're just far enough out of Bristol city a to feel close to everything yet a million miles away.
The latter come for a pre-holiday sweetener, due to Cadbury House's proximity to Bristol airport.
In fact, if I was flying from Bristol airport and I wanted to kickstart my holiday fun with a touch of glamour and a sprinkle of spa treats, Cadbury House would be my port of call.
It's also a popular wedding venue, a destination for romancing couples and hen groups, and a mecca for gym bunnies who have memberships to its health club: The Club.
In truth, it's not hard to see why Cadbury House appeals to so many: swimming in its own grounds, sheltered and private, the hotel has a country-club feel, yet isn't stuffy, unaffordable or old-fashioned.
Indeed, the addition of the Marco Pierre White brand has sexed it up nicely without making it too pricey for guests.
What this all means is there's a great celebratory vibe across the whole hotel and a great mix of generations in the spa, from friends pampering themselves on a birthday spa treat, to young couples enjoying a mini-moon.  
"There's a great celebratory vibe across the whole hotel and a great mix of generations in the spa. "
---
Cadbury House Spa:
My room
The warm chocolate cookie you receive as you check-in to the Cadbury House Hotel acts as a delicious precursor of what's to come. Or, at least, it did for me. 
My room was a King Junior Suite, the smallest of the three suites offered at Cadbury House, but was handsome and spacious and came dressed in a sophisticated slate grey, with a mural of the Clifton Suspension Bridge sprung out over the back wall above a king-sized bed. 
Clearly, the room was made for a couple: his and hers bathrobes hung in the wardrobe, and the walk-in rainforest shower wasn't screened off from the rest of the room – intimate and romantic, yes, but maybe a touch too familiar if you're sharing with your mum or a friend (as I was)!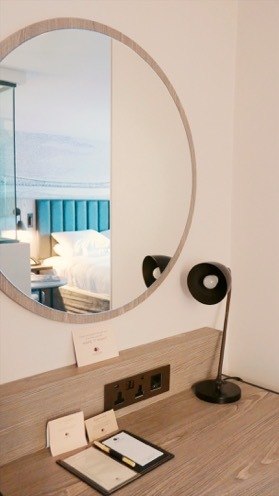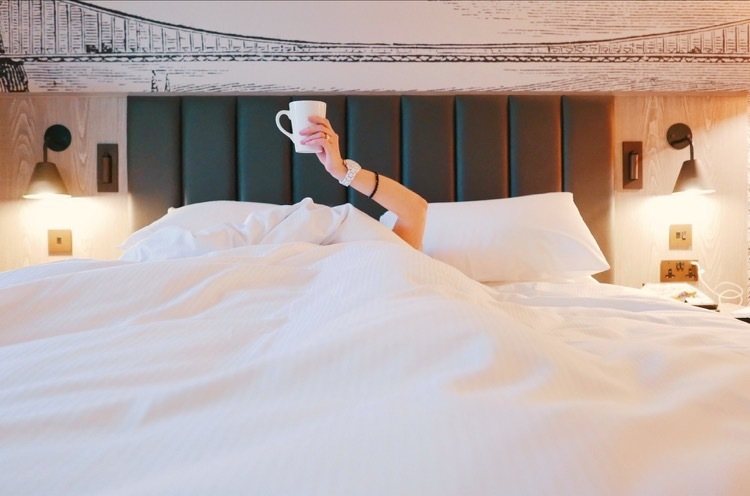 As well as suites, Cadbury House also offers standard and deluxe rooms, which are similar in size but differ in view: the standard rooms look out at the woodland at the back of the hotel, the deluxe rooms overlook the gardens at the front of the hotel. 
My view rolled on for miles out across the Bristol Channel and despite being at the front of the hotel where guests, suppliers and cars are coming and going, it was pin-drop quiet. Which meant my friend and I slept like door mice.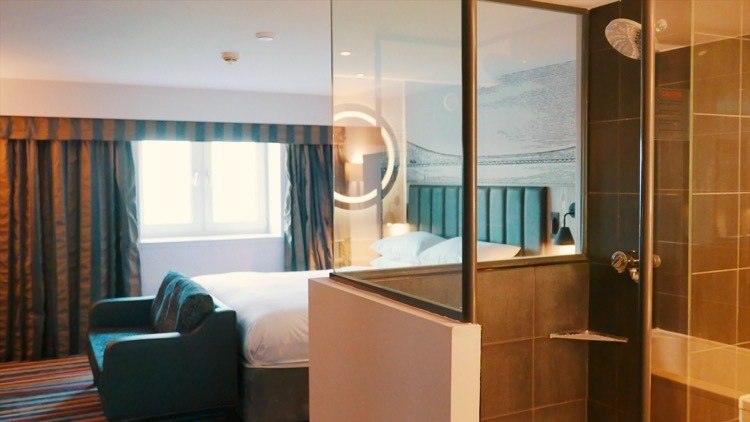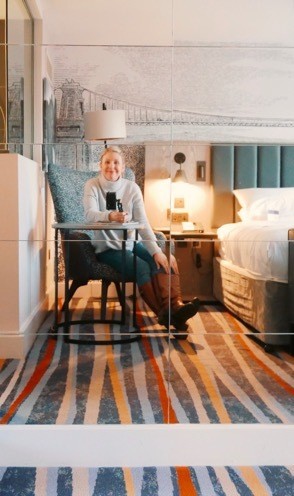 "The warm chocolate cookie you receive as you check-in to the Cadbury House Hotel acts as a delicious precursor of what's to come."
---
---
Cadbury House Spa:
The spa facilities
Cadbury House Spa is one of the leading spas in the south of Bristol. 
Set on three floors within a purpose-built modern building,  

The Club and Spa

 comprises of an indoor 20m swimming pool, jacuzzi, sauna, steam room, outdoor hot tub, outside sun deck and loungers, relaxation zone with beds and loungers, and changing rooms with showers.
There are also six treatment rooms on the first floor, with therapies from Elemis, Pevonia and Jessica nails, a large gym and fitness studios offering a range of classes. There's also a fitness café/bar called Marconi serving healthy lunches and smoothies.
 Naturally, because of its large range of facilities, Cadbury House Spa tends to get busy.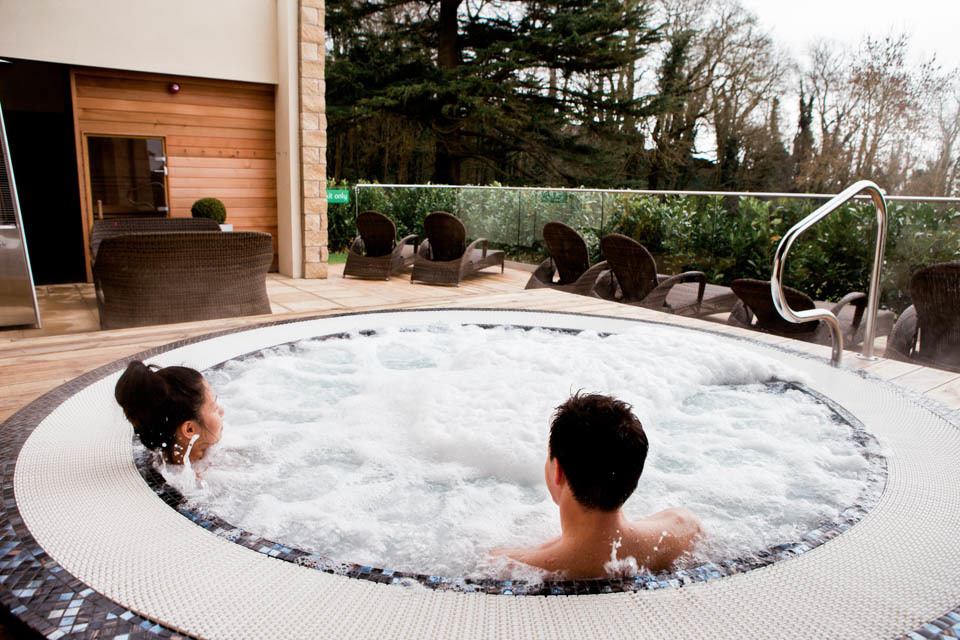 We visited on a Sunday evening and daytime on a Monday and The Club was bubbling: gym members and spa guests enter the spa through the same reception and intermingle in the changing rooms, so there's an energetic buzz to the start of a spa day here.
Once you sink down to the lower level spa, however, tranquillity descends and you soon forget the hub-bub above you.
The pool is sparkling clean and warm, and it's easy to find your bliss in the jacuzzi. My favourite part was chilling out in the relaxation room after steaming myself clean in the sauna.
I would've loved to dip my 9-5 feet in the outdoor hot tub but, unfortunately, it was always full each time I tried. 
Cadbury House Spa:
The treatments
For any treatments, head back upstairs to the first floor and through Bardolino pizzeria (where you'll enjoy a light lunch, dinner or afternoon tea if you've booked one of the different spa day packages).
Admittedly, it's a touch odd walking past diners in your robe and flip-flops, but once you're in the private treatment space the memory melts away. 
As part of our package – the 1 night Marco Retreat Package – we enjoyed a body renew salt scrub with a mini facial and a hot stone massage. My therapist was warm, knowledgeable and attentive and the therapies eased both my aching muscles and strung-out soul. 
The hot stone massage, in particular, rocked my world; I didn't want it to end.  After our treatments we were giving plenty of time to come back to earth again with a fresh glass of water and an unhurried browse at the products our therapists used.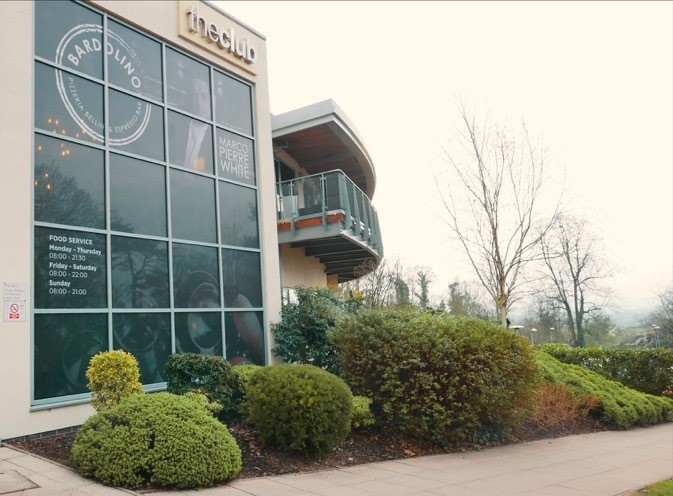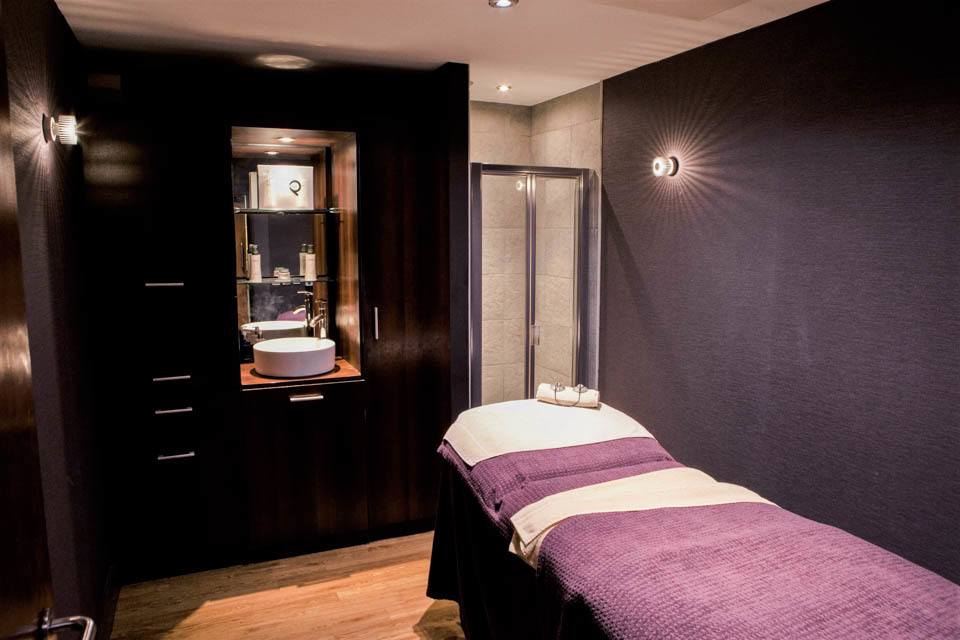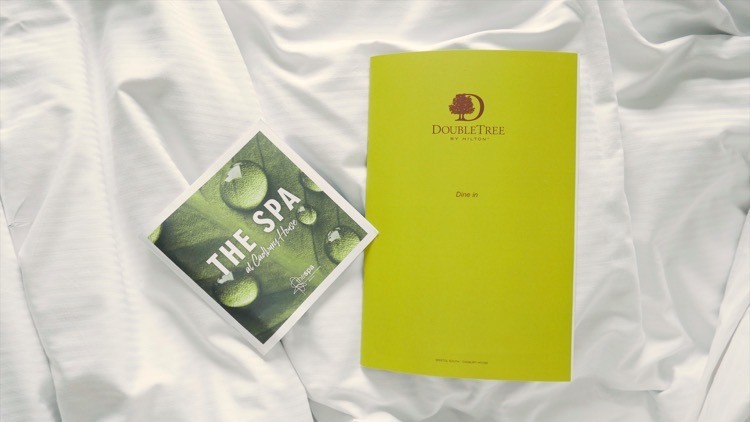 ---
Cadbury House Spa –

My Top Tip
I'd recommend bringing a spa bag to carry your costume, towel and change of clothes – and wear layers or a coat to the spa (if the weather is chilly) rather than venturing across the car park in your dressing gown!
Also, pack your flip-flops; they're not complimentary at Cadbury House Spa – you have to part with £3.50 in order to get some.
---
Cadbury House Spa:
Dinner at the Marco Pierre White Steakhouse and Grill
It's in the Marco Pierre White restaurant and bar at Cadbury House Hotel and Spa that you feel the hotel's sex appeal.
Moody black leather sofas, inky walls hung with pictures of Marco (the chef as rock star), a butchers' block and meat carver set behind glass, like rabid wild animals, and low-slung lighting for low-light whispers. 
This black and white aesthetic is vintage MPW branding, and you'll find similar franchise in other hotels across the country, including the Castle Hotel in Windsor.
The look is all very red-blooded, for those hungry for an affordable Marco experience and a frisson of naughty-but-nice glamour not far from the M5.
We enjoyed a quick cocktail in the bar before moving through to the restaurant where we were made to feel very at home by the waiting staff and manager.
Their attentiveness made up for the quiet atmosphere in both the restaurant and bar; but it was Sunday night to be fair.
The menu at this and other MPW Steakhouses is exclusively curated by Marco himself – not cooked by him. And it typically includes a mix of childhood favourites and modern-day delicacies.
We ploughed headfirst into French Onion Soup and then gorge ourselves on Marco's Steakhouse Burgers, before heading for Blueberry Cheesecake and Sticky Toffee Pudding.
The starters, the mains and puddings were delicious, although they didn't feel distinctly 'Marco' in ingredients, taste or presentation – so I'm not sure just how involved the big fella actually is.
Nonetheless, dinner at Marco Pierre White's Steakhouse and Grill was a tasty part of our 1-night spa package and certainly made spin class the next day all the more necessary.
.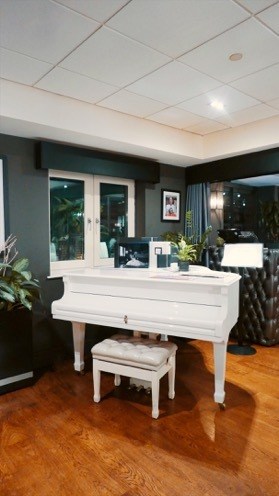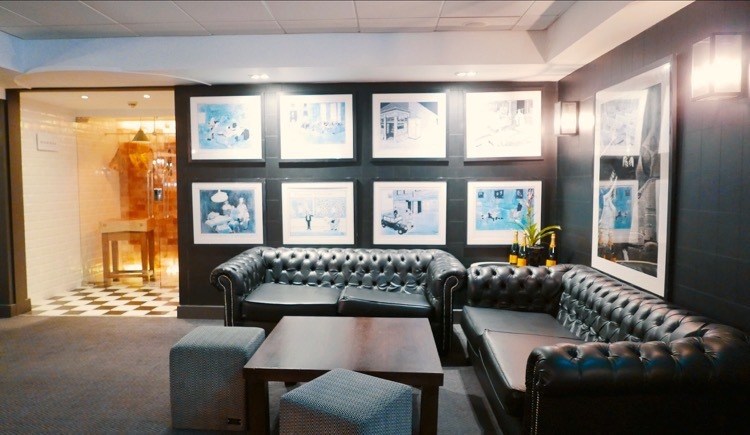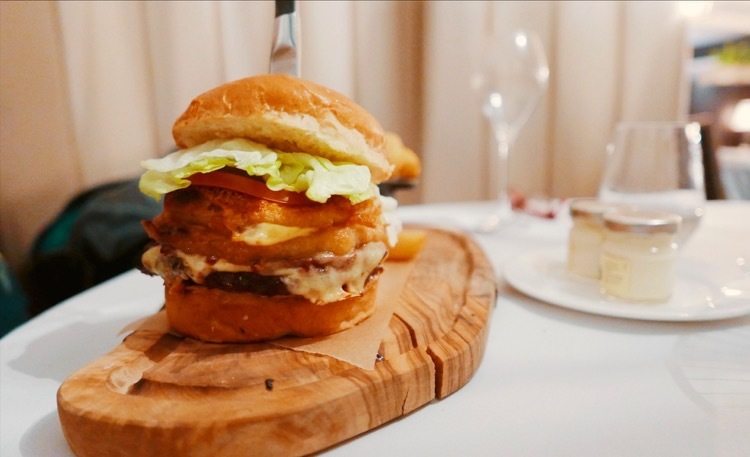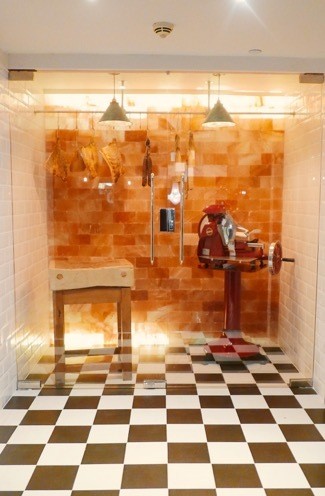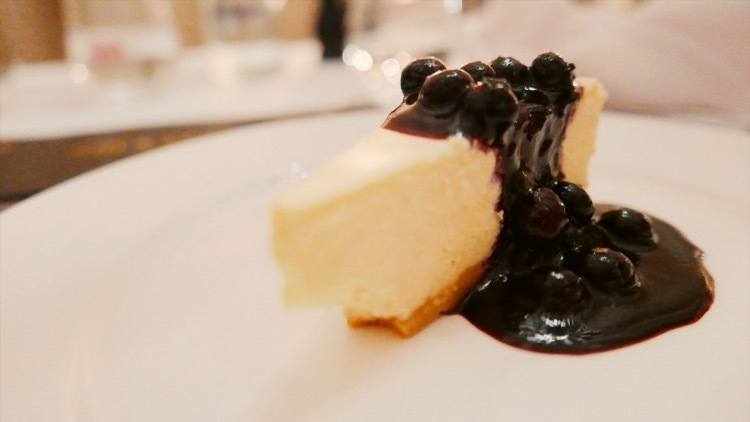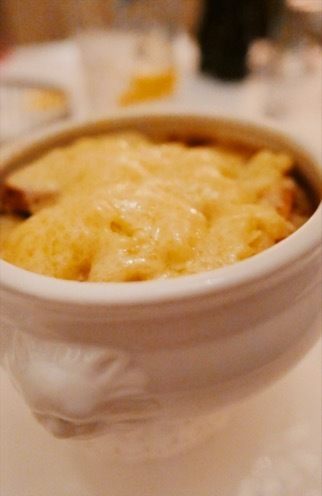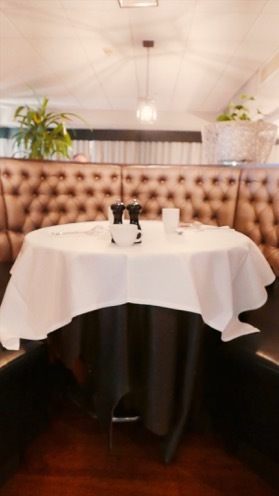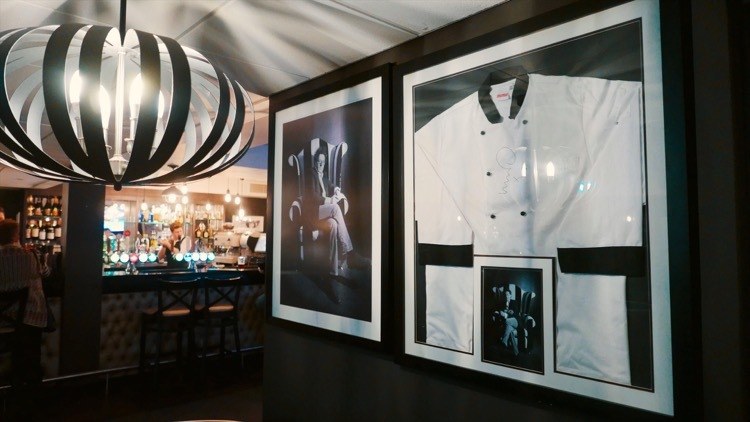 ---
Cadbury House Spa:
What's sweet
Great location with easy access to Bristol and Bristol airport

Friendly, attentive and helpful staff (a later check-out option was no problem)

Large rooms with luxurious touches

Great range of fitness classes including in your stay

Beautiful grounds with free wellies and walking trails nearby

Very family-friendly
Mix of spa and gym so it's not as tranquil as you might like

The short walk across the car park to the spa (it's not inside the hotel itself)

No spa slippers provided with robes
Disclaimer

 – A very big thank you to Cadbury House Hotel and Spa for my complimentary spa day. My friend and I had a lovely time – just right for a sneaky Sunday break.
Fancy a Spa Day at Cadbury House?
[et_pb_button button_url="https://www.cadburyhotelbristol.co.uk" url_new_window="on" button_text="Book Now" button_alignment="left" _builder_version="3.19.4″ custom_button="on" button_text_color="#e55766 " button_font="||||||||"][/et_pb_button]