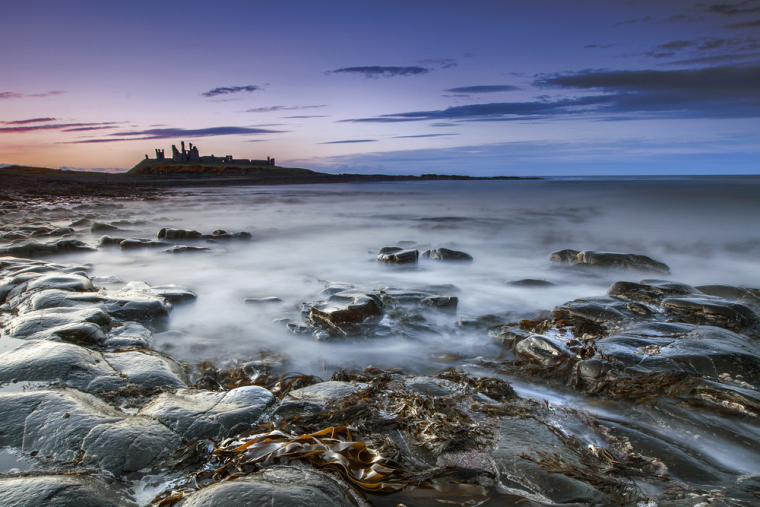 NORTHUMBERLAND has it all. Myths, legends, castles, coastline. For me, the castles of Northumberland are a must, especially the 4 below. They are so devastatingly handsome. So 'sweep you off your feet' romantic. So 'I feel like a princess' sensational, that you'll want them all to your naughty self. Like I did.
My advice? Nip to these 4 good-looking Northumberland Castles before the crowds arrive – early in the morning perhaps or as the sun sinks to bed – and run your fingers over their manly fortifications, whilst the salted wind whispers sweet nothings in your ear.
Oh – be still, my beating heart.
PIN FOR LATER: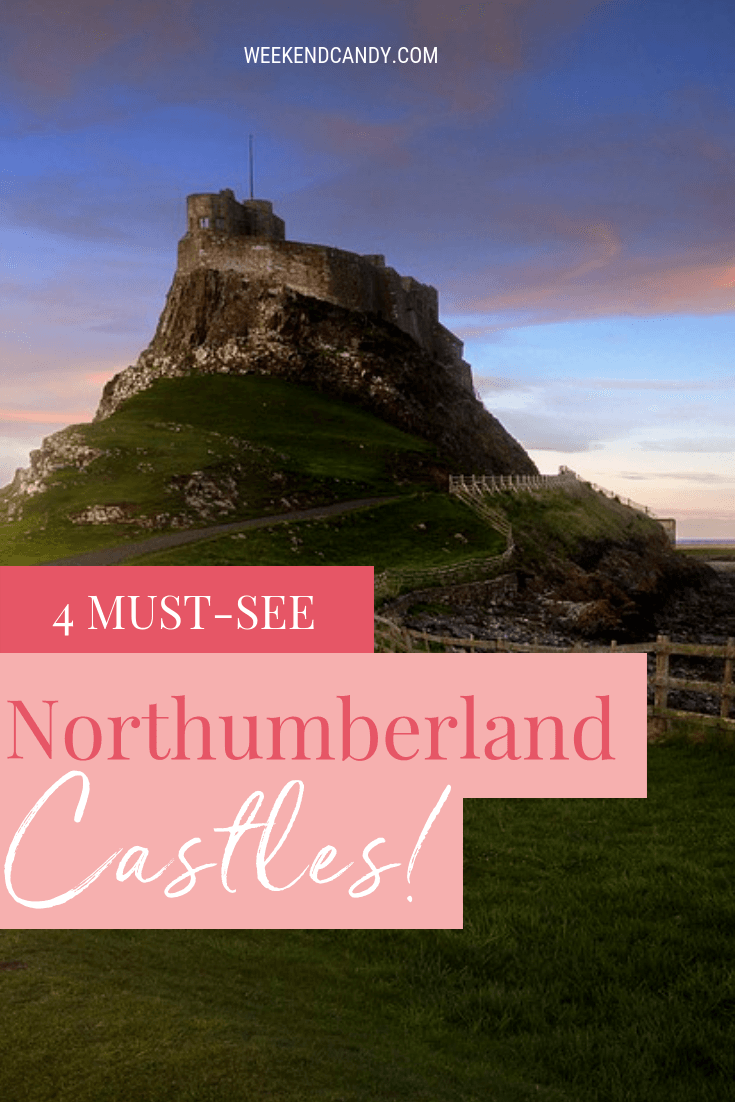 The Ghostly One
In his day, Dunstanburgh Castle would've cut a dash amongst the coastal grey greens of Northumberland's grasslands. Today, he is but a handsome ruin; yet, despite this, his chiselled good looks and seductive charms remain.
This Northumbrian castle was built as a fortress by the Earl of Lancaster in 1313 – as a defiant gesture of opposition to King Edward II. It was then the focus of fierce fighting during the Wars of the Roses and eventually fell into decay.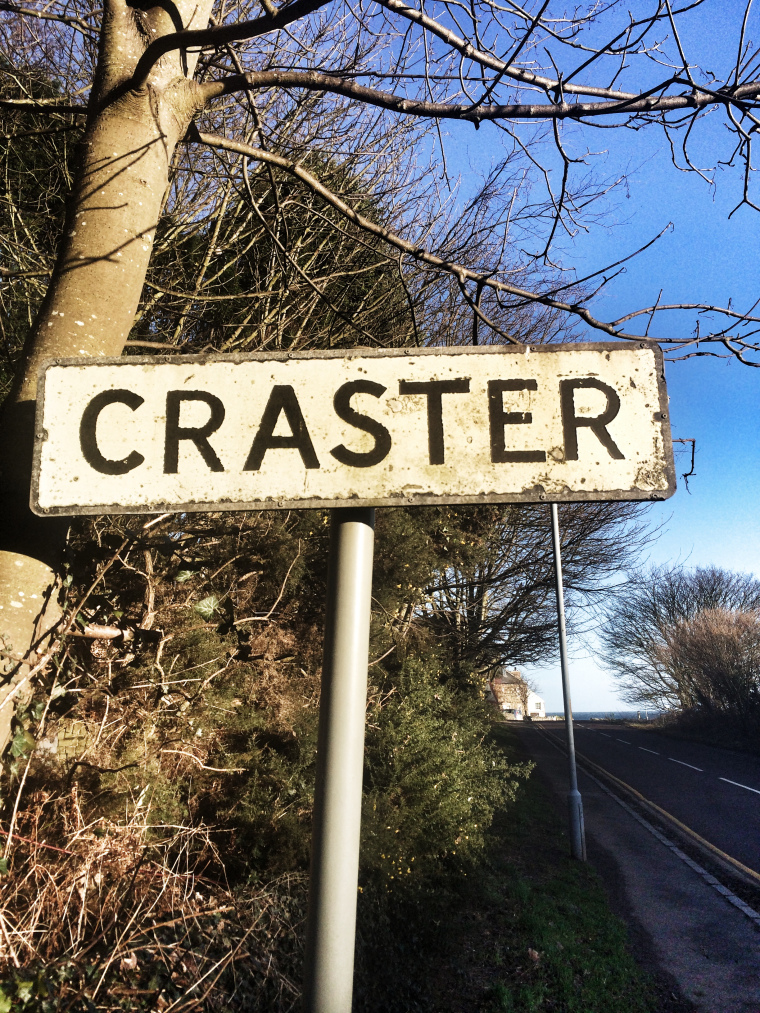 You'll find Dunstanburgh Castle on a remote Northumbrian headland, reached by following the cliff path and fields from nearby Craster (famous for its kippers). The walk itself may send you weak at the knees, especially if the wind is curling in from the sea to your right.
But your heart will warm once Dunstanburgh Castle is within your sights. With waves crashing just feet below you, the dramatic Northumberland sky as a backdrop and the occasional Osprey dipping by, Dunstanburgh Castle is – without a doubt – scenic poetry.
Costs: English Hertitage Members – Free; Adults – £4.30; Children ( 5 – 15) – £2.60; Concessions – £3.90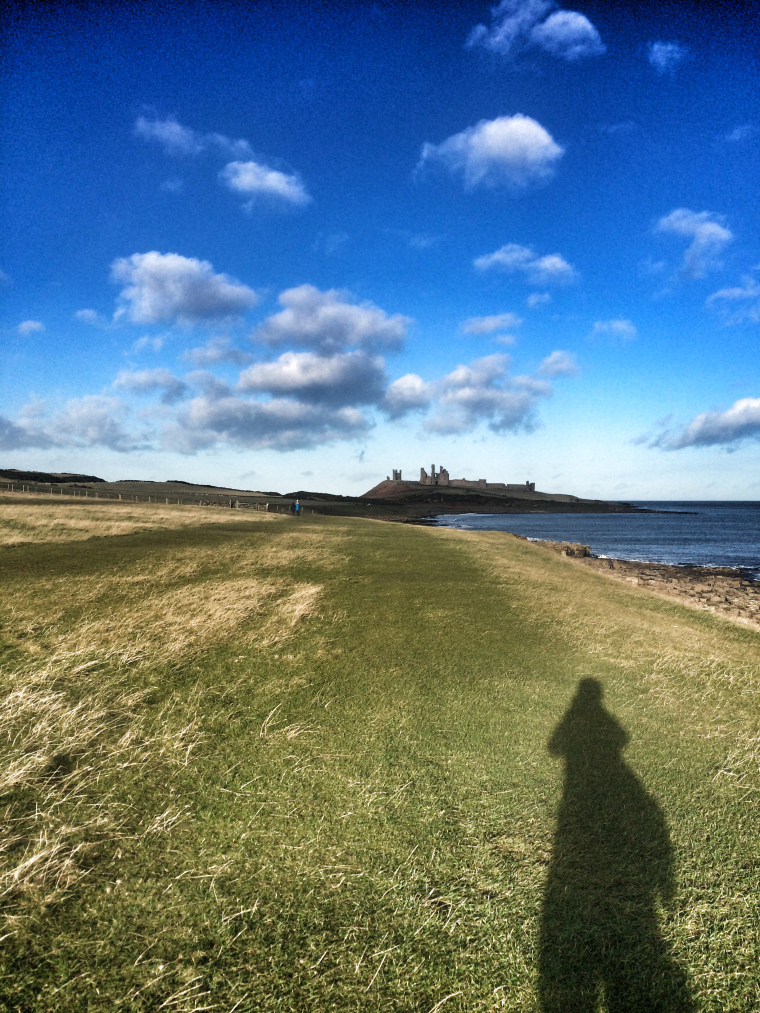 The Tough One
If castles had six packs, Bamburgh Castle would be lord of them all. Rising 160 feet out of grisly-looking rock, pumped with basalt, and with the North Sea kowtowing below, Bamburgh Castle is, I think, the handsomest castle in Northumberland – if not in England.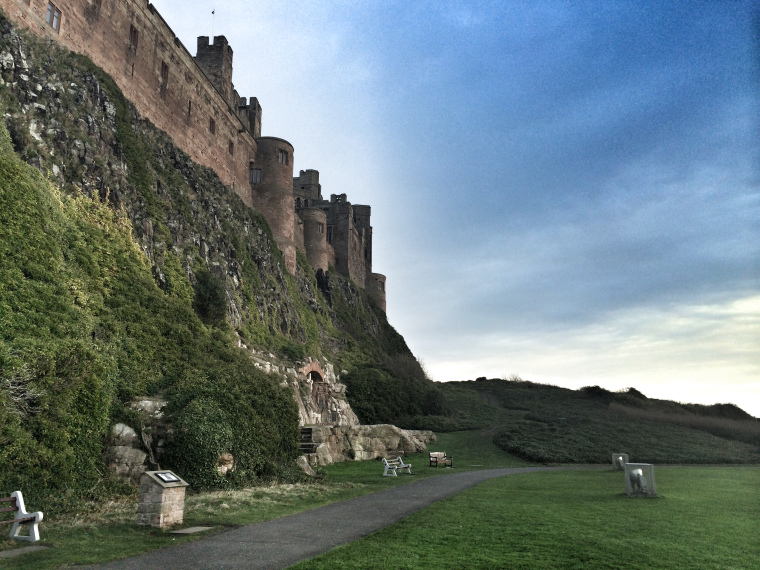 The castle dates back to the 6th century, although Vikings destroyed its fortifications in 993 AD. Its current shape came about during the Norman Conquest; and was followed with disrepair until, in the late 19th century, the first Lord Armstrong set about refurbishing the castle.
You'll find Bamburgh Castle on the edge of the charming village of Bamburgh, standing guard, like the 'muscle' of this stretch of Northumberland coast. I challenge you not to fall for him; one glance up at his black eyes and swarthy presence, and your heart will crush under the ferocity of Bamburgh Castle's impossible power. Swoon.
Costs: Adult – £9.95, Child – £4.50, Senior – £9.00, Family – £25.00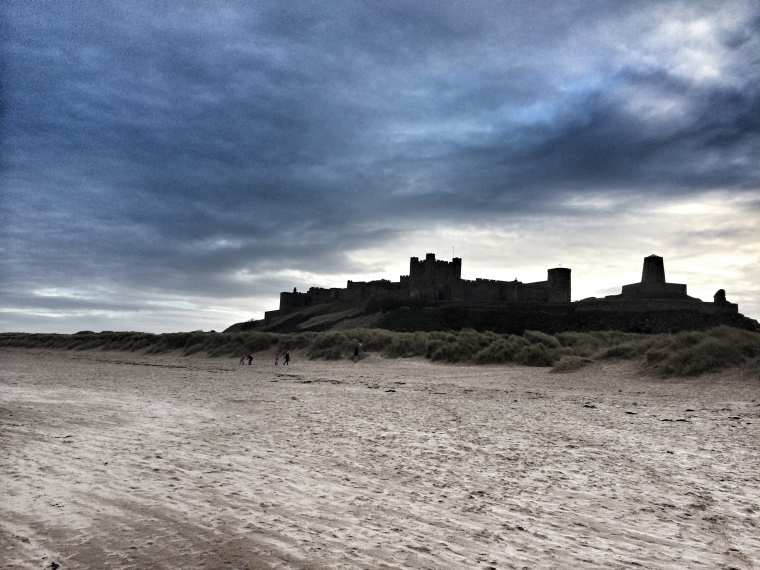 The Knightly One
Alnwick Castle is the kind of handsome that'll take you gently by the hand and swirl you around the ball, then kiss you courteously before you run for your pumpkin.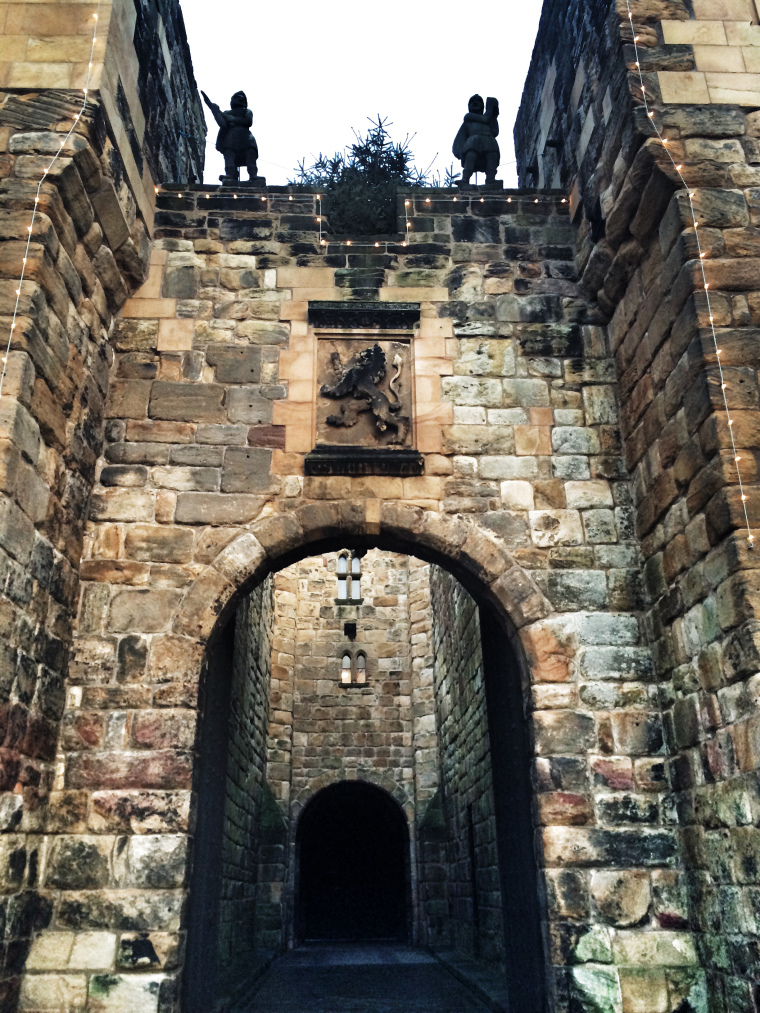 It's the second largest inhabited castle in the country (the first being Windsor Castle), and has been home to the Percy family for over 700 years. The Duke and Duchess of Northumberland still live there today, throwing the doors of their princely home open to romanticists like me for seven months of the year.
If it looks familiar, that's because Alnwick Castle has enjoyed many distinguished roles on screens over recent years, including playing Hogwarts in Harry Potter and Brancaster Castle in Downton Abbey.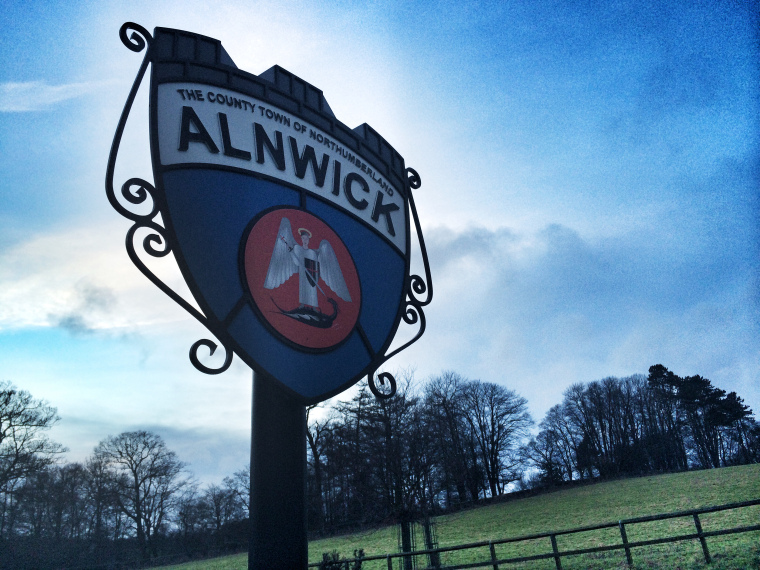 You'll find Alnwick Castle less than a mile off the A1 from Newcastle. It's easy to reach and a Prince Charming to be near.
Even if it's shut when you go (which it was when I escaped to the North for winter), Alnwick Castle makes a perfect romantic liaison – swoon over Alnwick's Capability Brown-designed gardens and flutter over nearby Lions Bridge, where a parapet of bawdy lions await. Grrrrr.
Costs: Adult – £13.78, Child – £7.13, Concession – £11.40, Family – £36.10
The Shy One
He may be a little shy at times, with the power of the sea cutting him off from your amorous advances, but Lindisfarne Castle is worth the tidal wait.
This small, 16th-century fortification can be found on Holy Island, a tidal island, near the border town of Berwick-upon-Tweed, in Northumberland. The Castle hunches down, against the North Sea bluster, on a whinstone crag called Beblowe.
In times gone by, the area was very volatile with skirmishes between England and Scotland common, and attacks from Vikings normal – hence why the castle looks more defensive, than princely.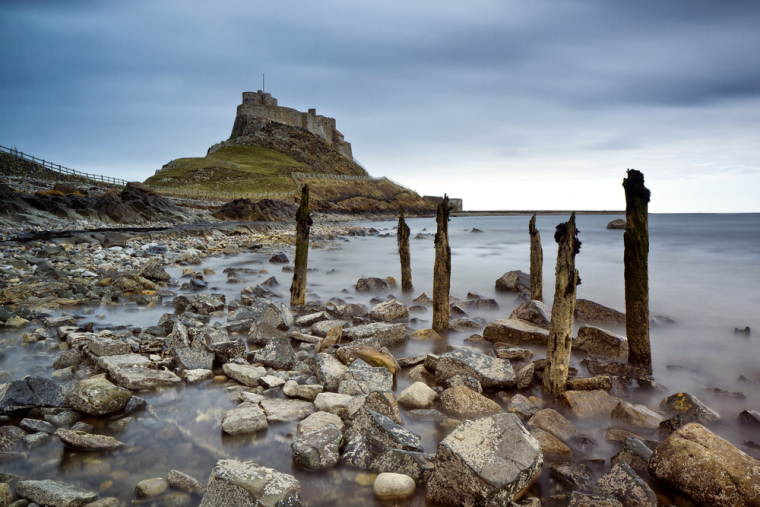 To get to Lindisfarne Castle, you'll need to first check the causeway tide times over to Holy Island. The castle is then about 1 mile from the village, after which you'll walk along a cobbled road coiling up the castle's steep volcanic base.
Once at the top, the views will give you goosebumps – and your heart will be set on Northumberland forever.
Costs: Adult – £5.40, Child – £3.20, Concession – £4.90