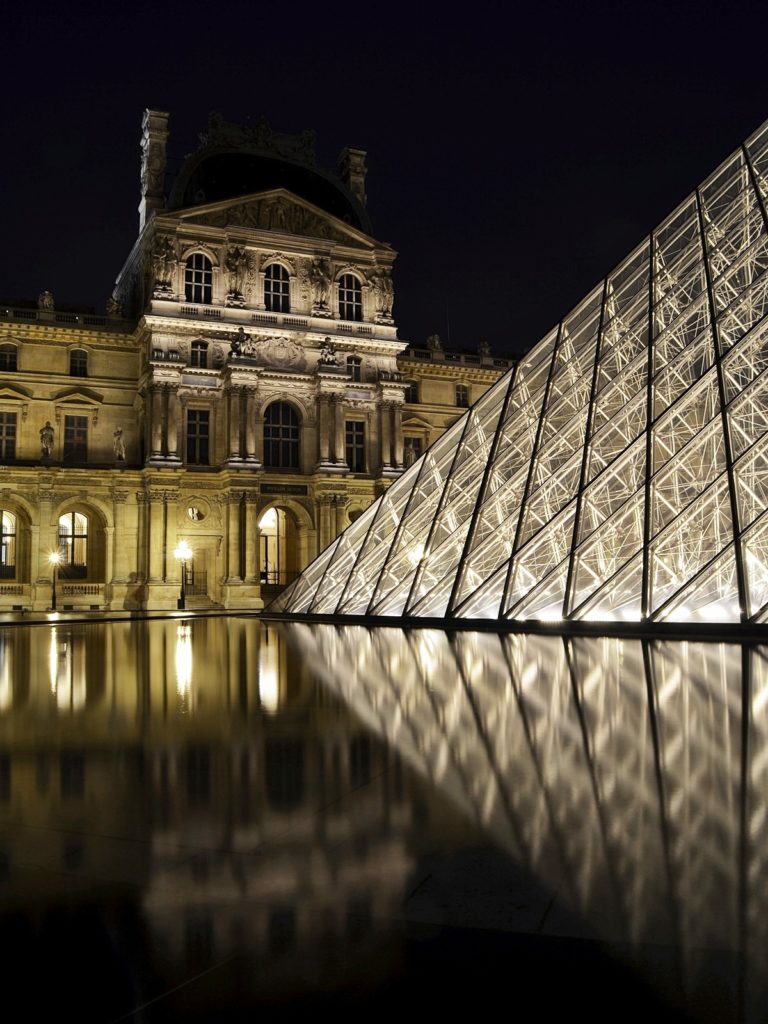 PARIS, France – You've arrived by Eurostar to a wintery City of Light. It'll be getting dark in a few hours so you just want a quiet evening in Paris; to get to know it a little better before you explore properly tomorrow.
Here then, to help, is how I spent my first afternoon and evening in Paris. Be warned, as it starts to get dark you will be perfectly safe, but your heart – it won't be…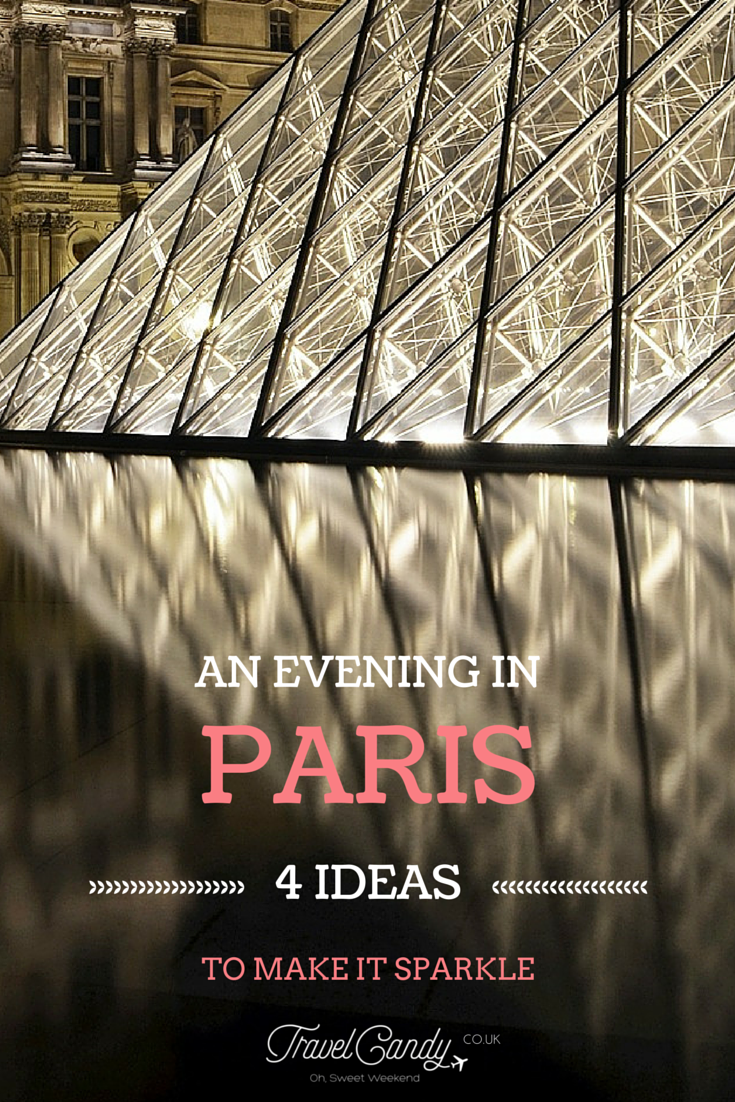 Take in the extraordinary gothic wonders
In English, Notre Dame de Paris translates to 'Our Lady of Paris'. And when you get inside, it's no surprise why she holds such appeal. Colour rains down from the impressive stain-glass windows whilst, overhead, the eye-watering high-vaulted central nave almost touches heaven.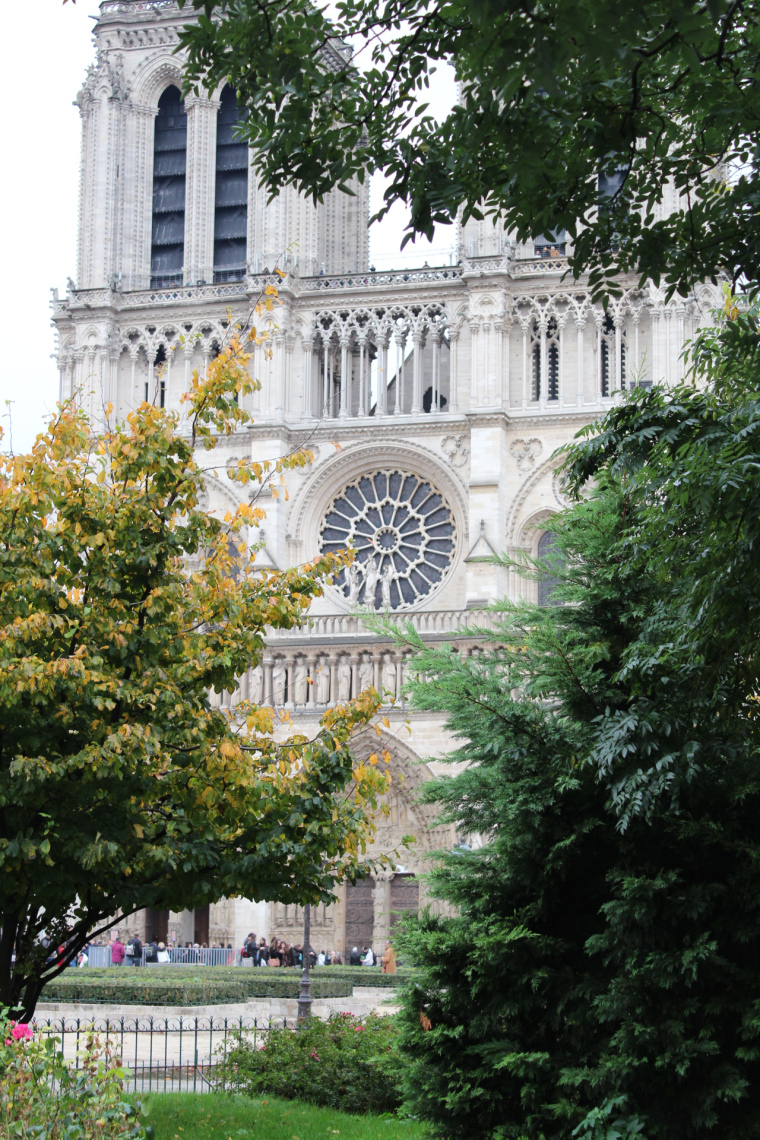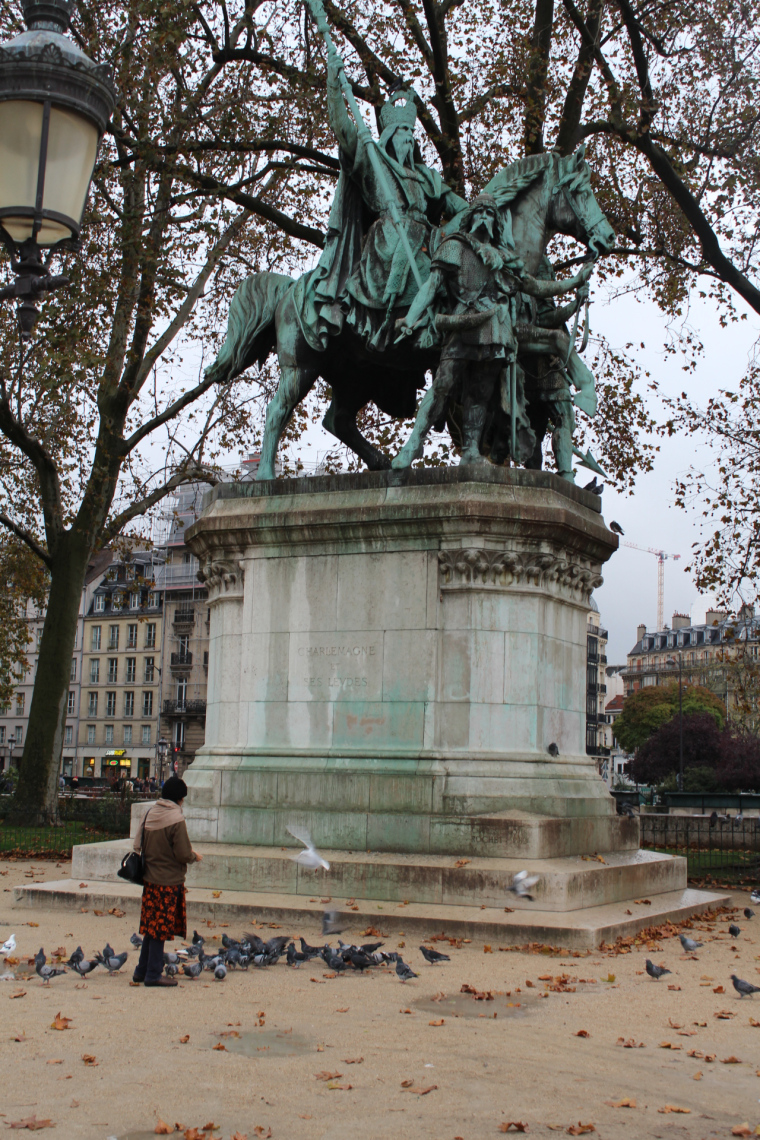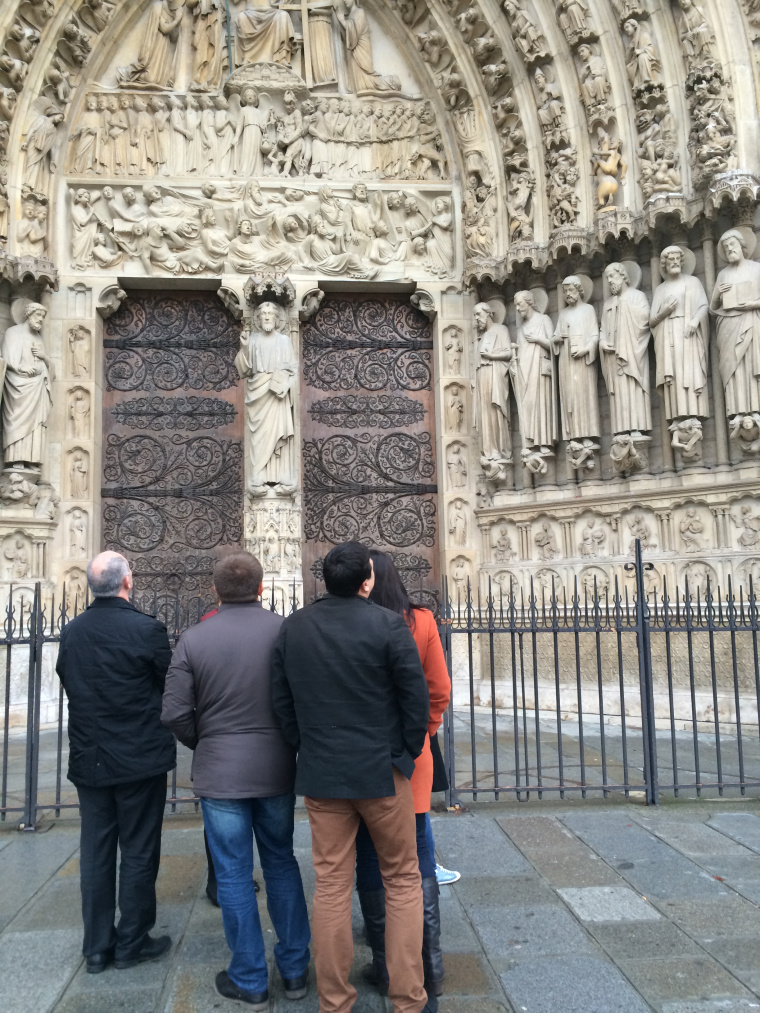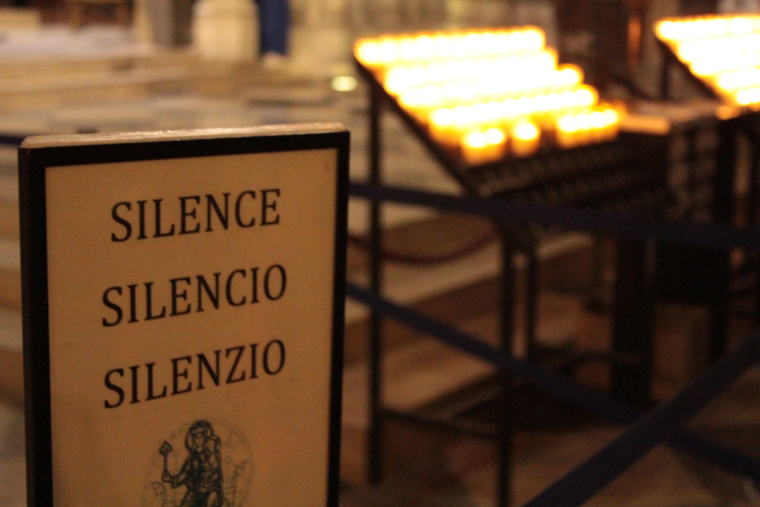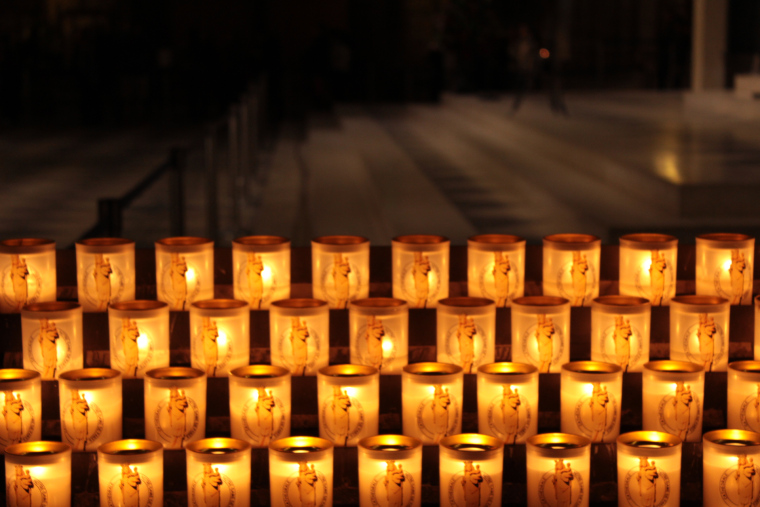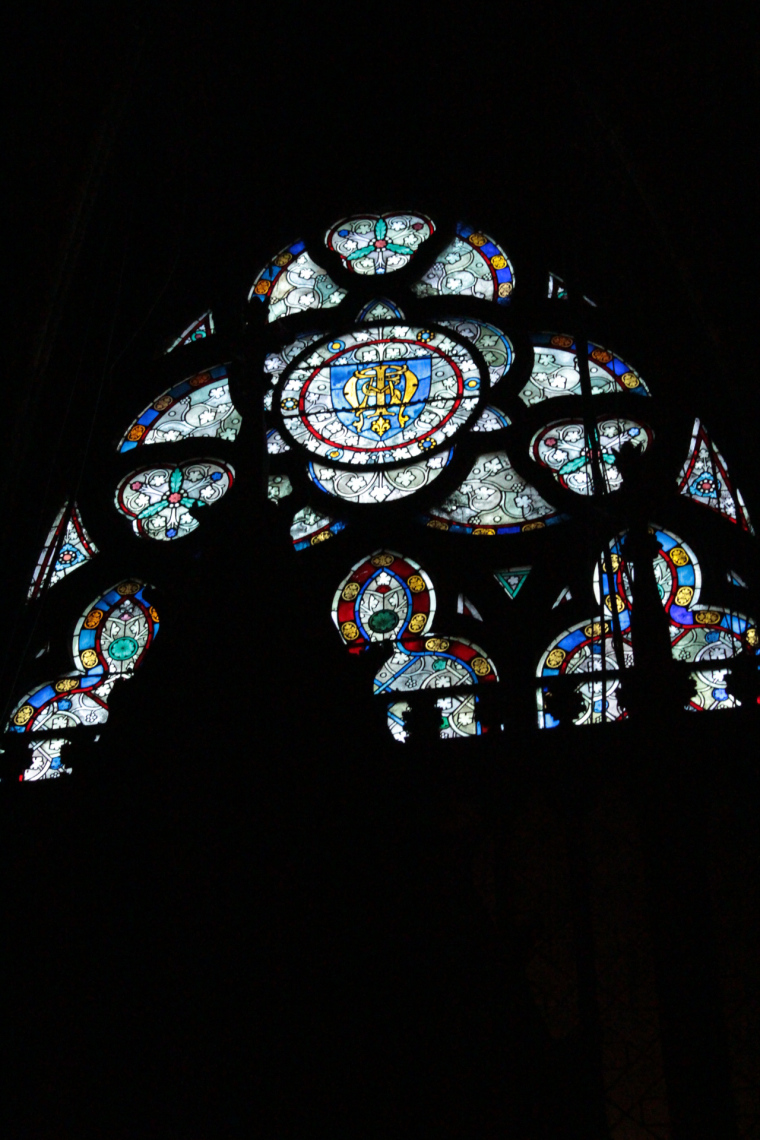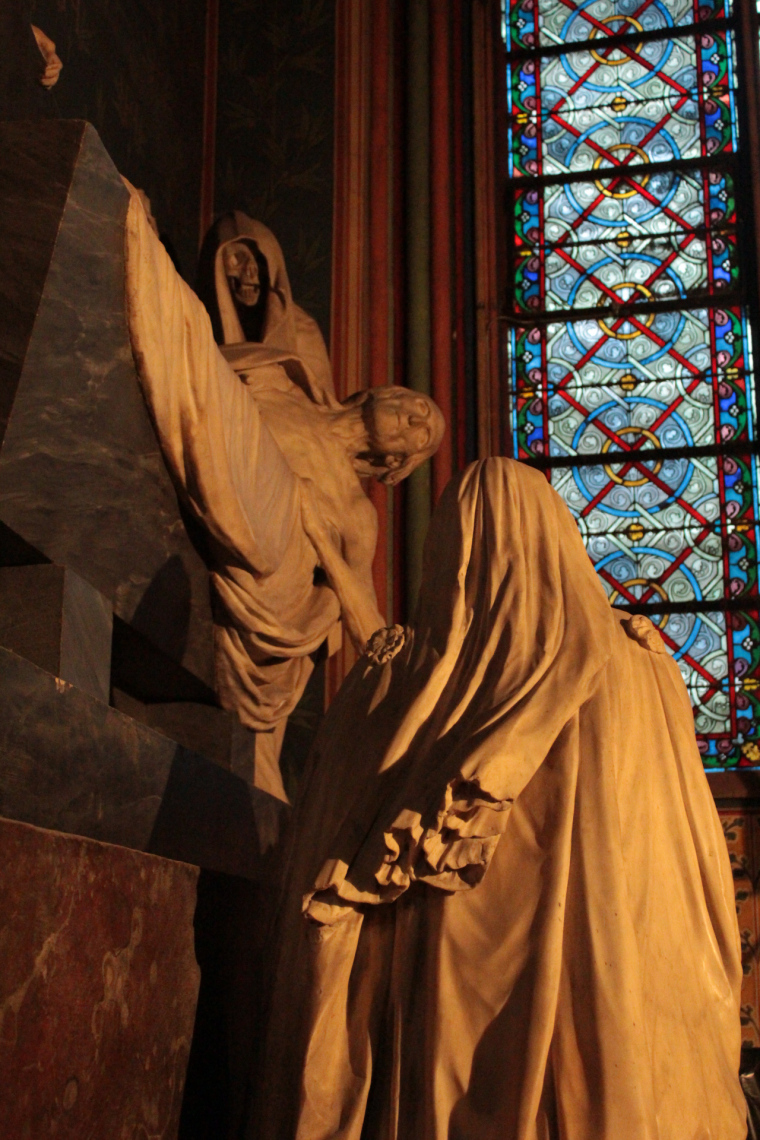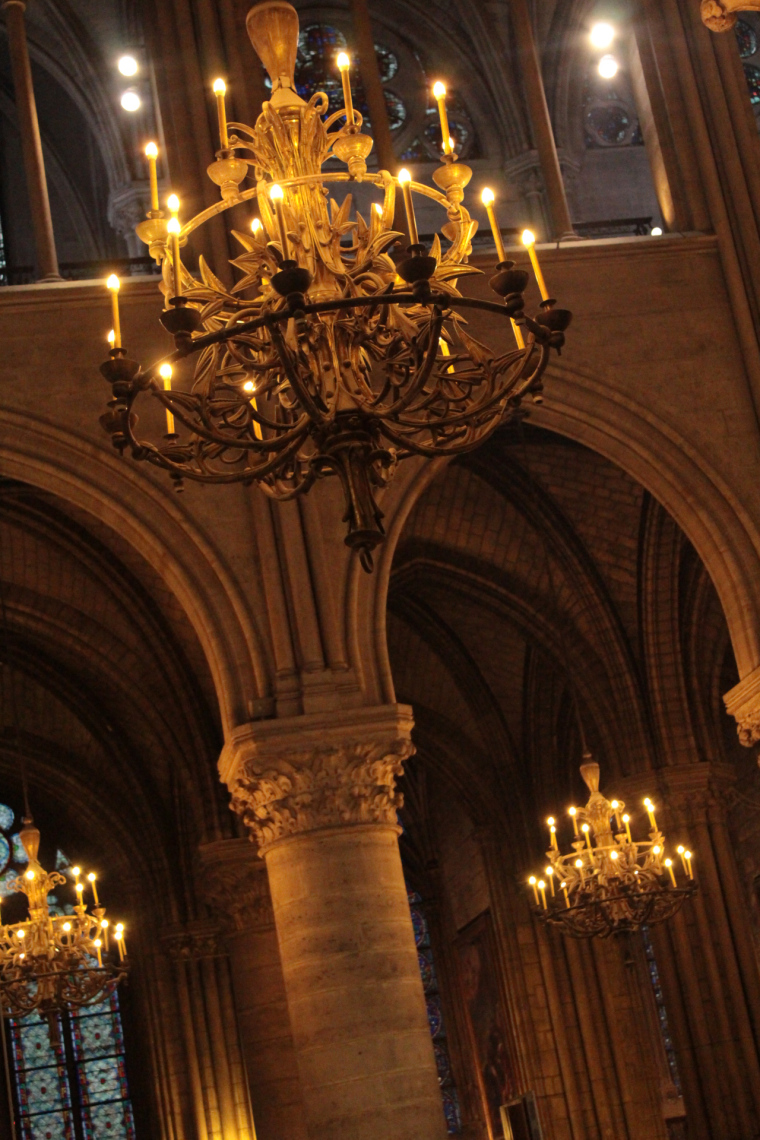 It's free entry into Notre-Dame up until 6:45pm on a weekday and you can easily spend 2 hours marvelling at its stain-glass wonders. Remember to head around the back of Notre-Dame to see Jean Ravy's spectacular flying buttresses.
Getting to Notre-Dame: From Gare du Nord, take the metro to St. Michael Notre-Dame (it's the blue line – line 2).

Rest up with vin chaud and famous bells
When the sky deepens to a navy night, head across the road from Notre-Dame to one of the cafés (there are plenty to choose from) and grab a vin chaud (hot wine) to warm your November cockles and ogle Notre-Dame's chimières (gargoyles).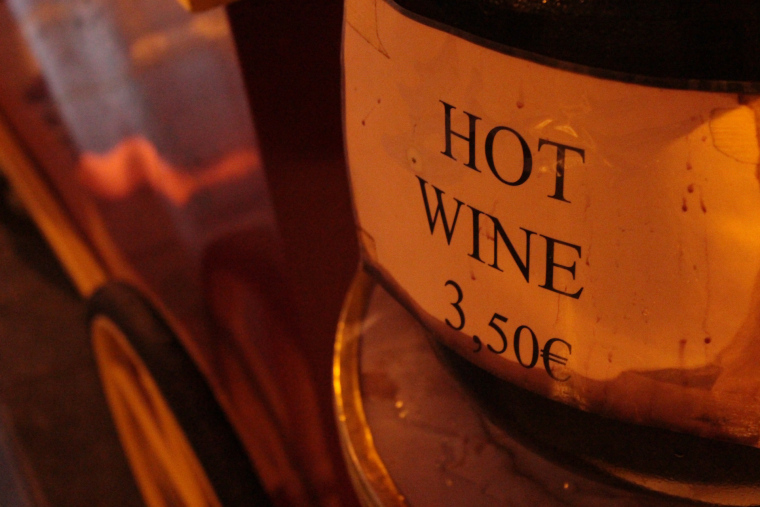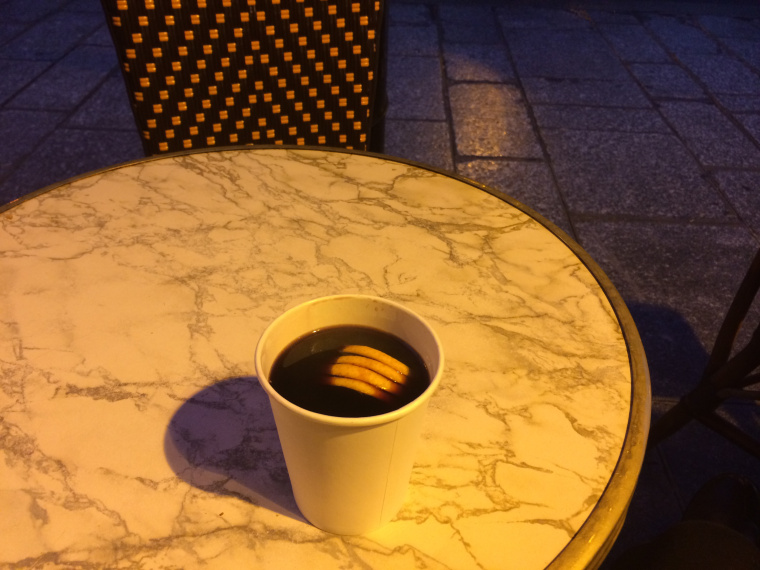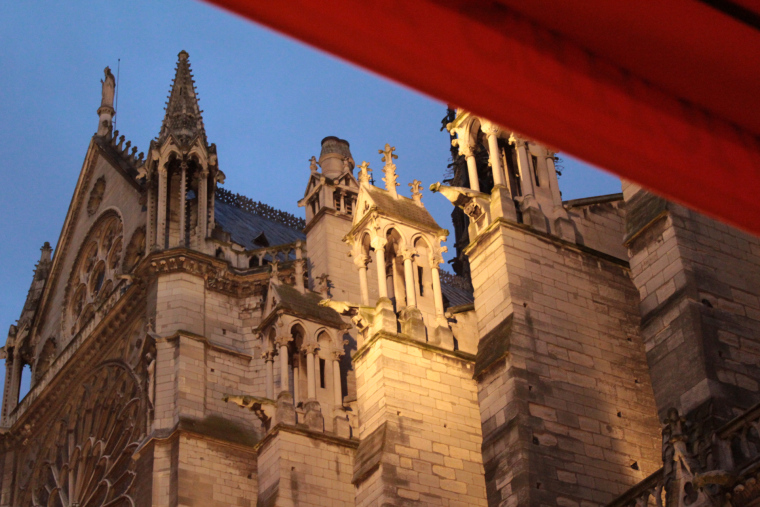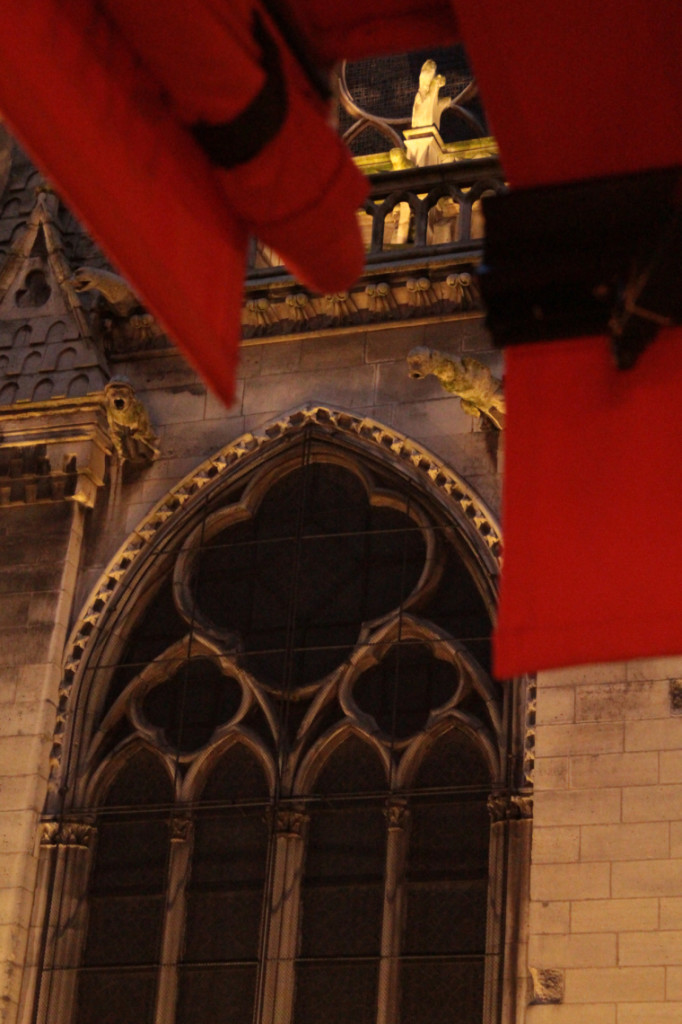 Don't drink too fast, you have to stick around for the tolling of the Notre-Dame bells – on the hour, every hour.
Best place to hear them: The Parvis Notre-Dame (the main square in front of the cathedral); it twinkles with visitors and kissing couples when the bells peal.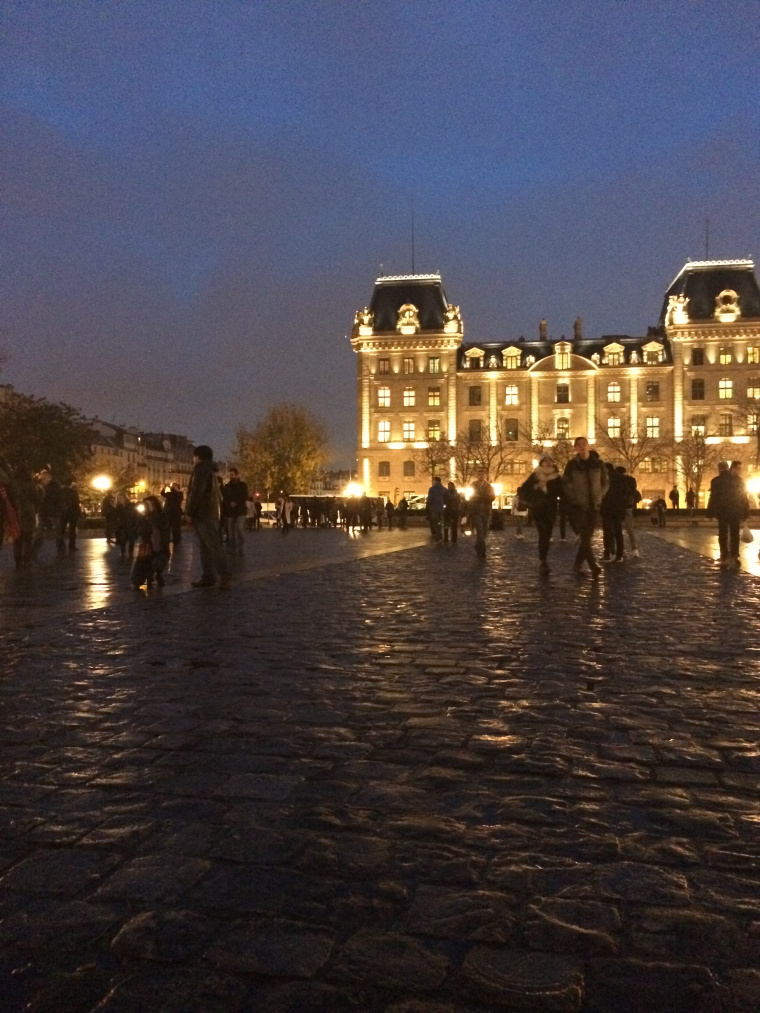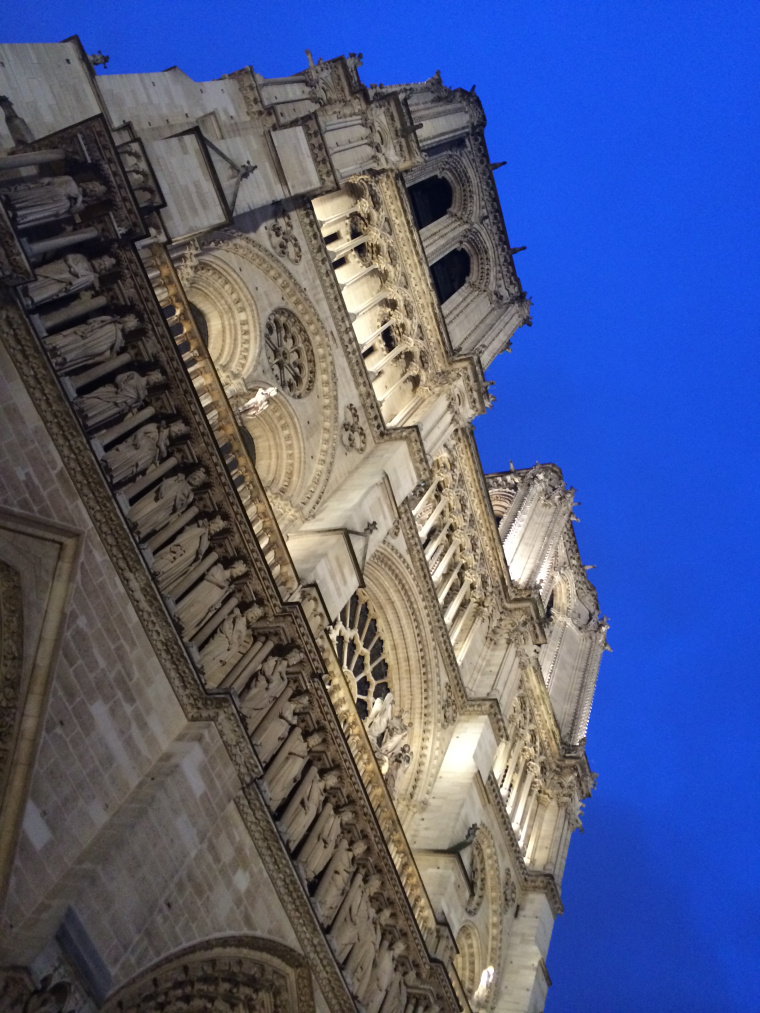 Your wish is my command: Listen to Notre-Dame's bells now



Take a walk and spend a night outside the museum 
Head across the Pont Notre-Dame and meander along the Seine. Walk towards the Quai Des Tuileries and the Musée du Louvre.
It's a fair way – about 20 minutes or so, but the Seine at night, with its lights and laughter bouncing off the water, makes the journey absolutely worthwhile.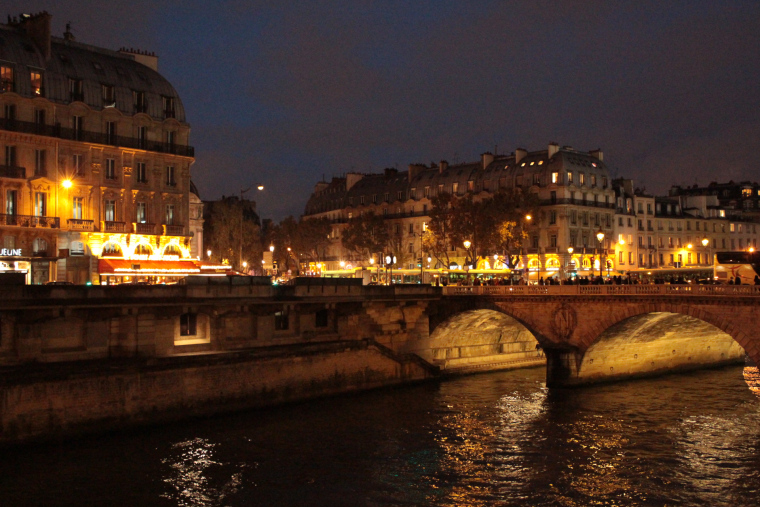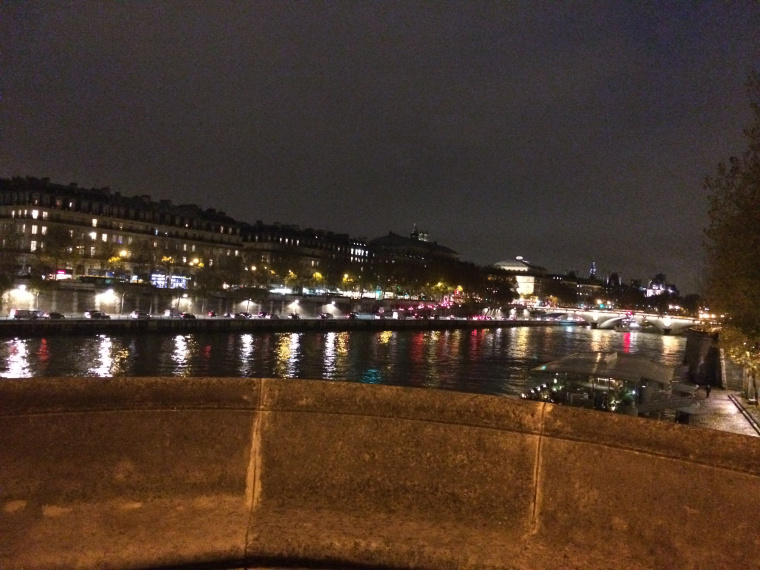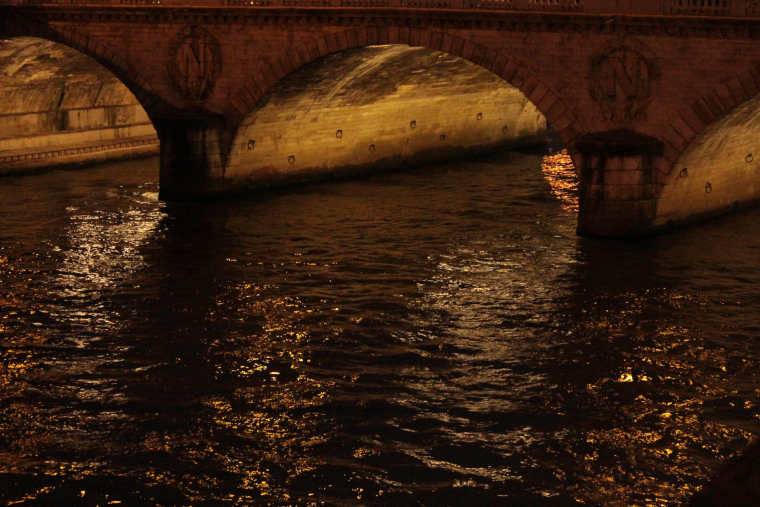 When you reach Musée du Louvre I challenge you not to gasp – this former palace is architectural porn for a Renaissance-lover.
And in the dark the buildings are even more impressive; shadows cover courtyards and creep down columns, whilst couples whisper sweet nothings into the nuit.



Say 'bonne nuit' with a jazzy bellini
As the hours grower later, Paris sparkles even brighter. But if you're aching for your bed head for a quiet nightcap: make your way across the Pont Royal and down the Quai Voltaire towards the Pont Neuf.
Just opposite this bridge, you'll find a handful of St-Germain-des-Prés's bars, bustling with locals and tourists alike.
For a soothing spot try the Selective Art Kafe on 9, rue Dauphine.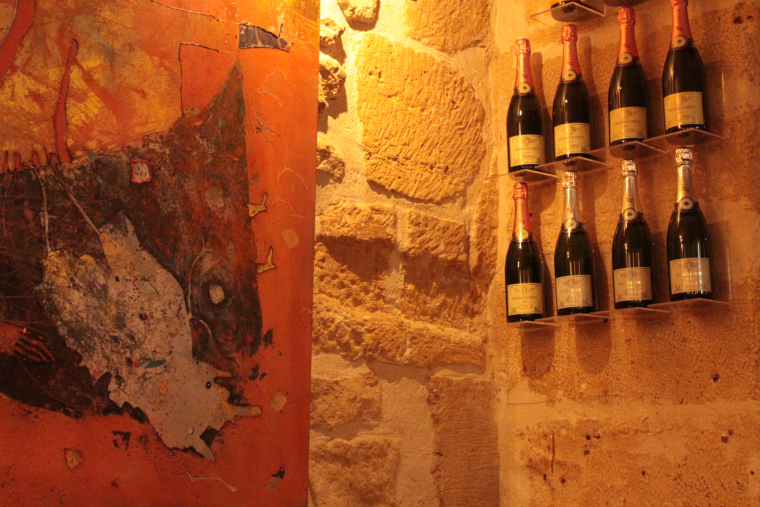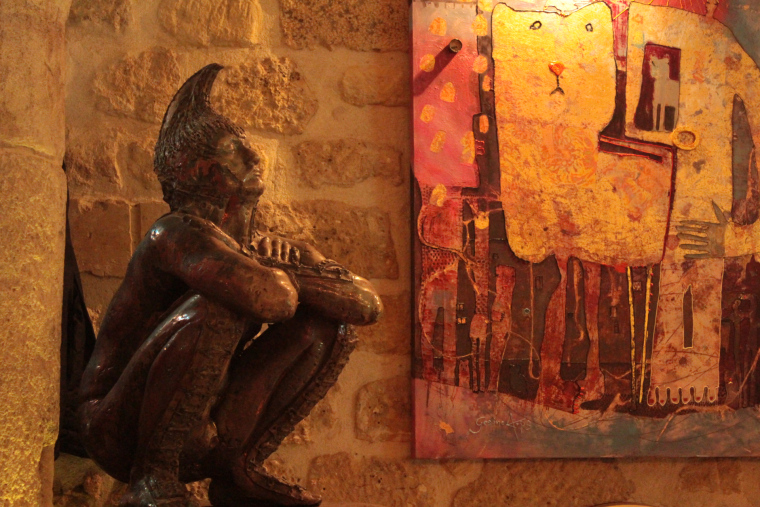 This French gallery come piano bar serves delicious Italian food and wicked bellinis. It also comes with a side of seriously mellow atmosphere.
Be warned: the drinks aren't cheap but, if you're only having one, it's ideal for bidding your first day in Paris "au revoir".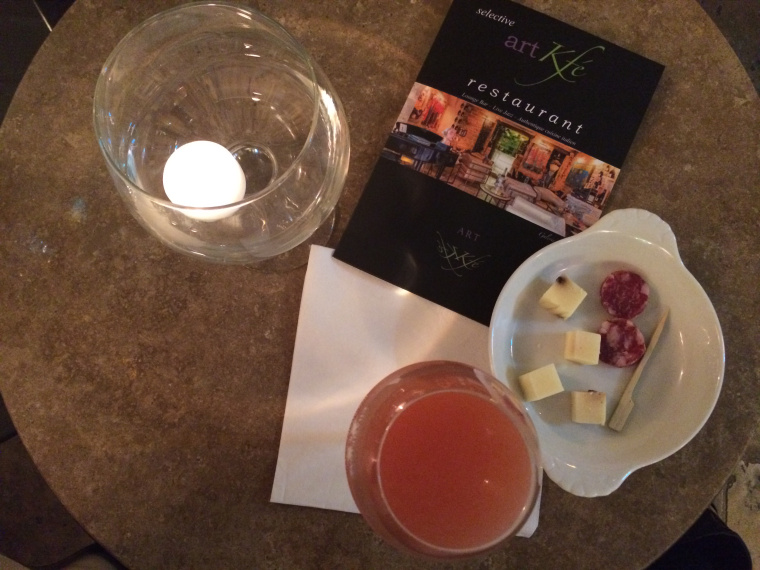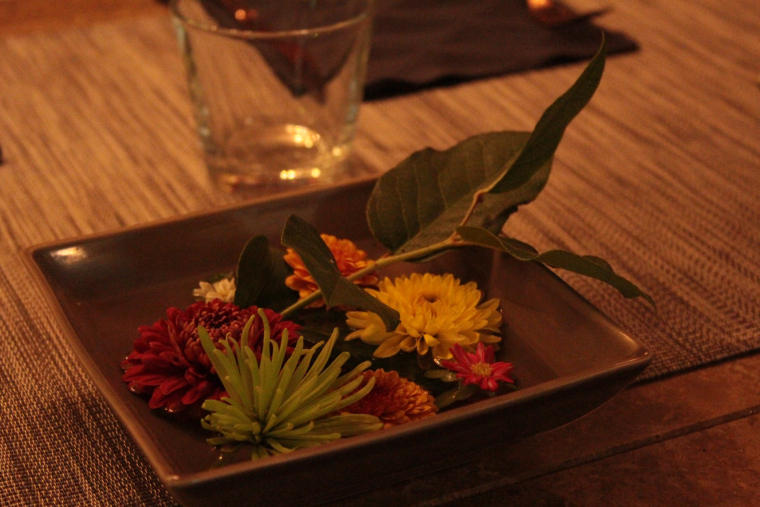 What do you think of
'How to spend an evening in Paris' post?
What are you tips for enjoying Paris in the evening?
Make a comment below – I always reply!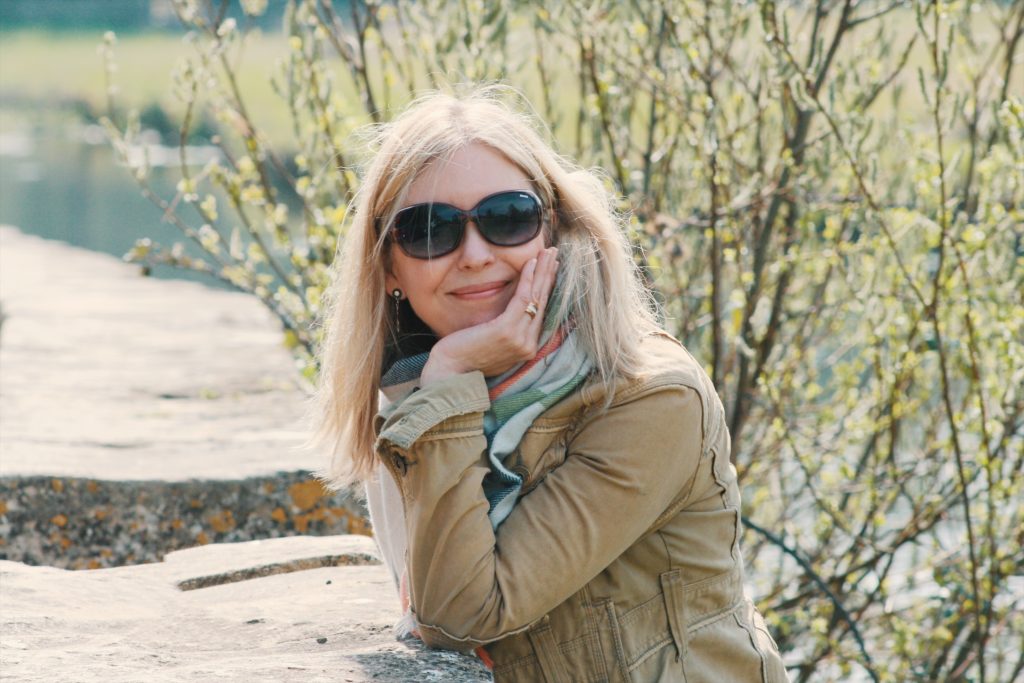 Hello, I'm Claire
Weekend Candy is your definitive guide to ideas for incredible days off! Featuring weekend getaways in the UK and Europe, ideas for weekends at home - and more! Founded by me, Claire.
---
---
Follow WeekendCandy
---
Instagram Stories
Hook up on instagram - /weekendcandy
---
Have you seen
these yet?