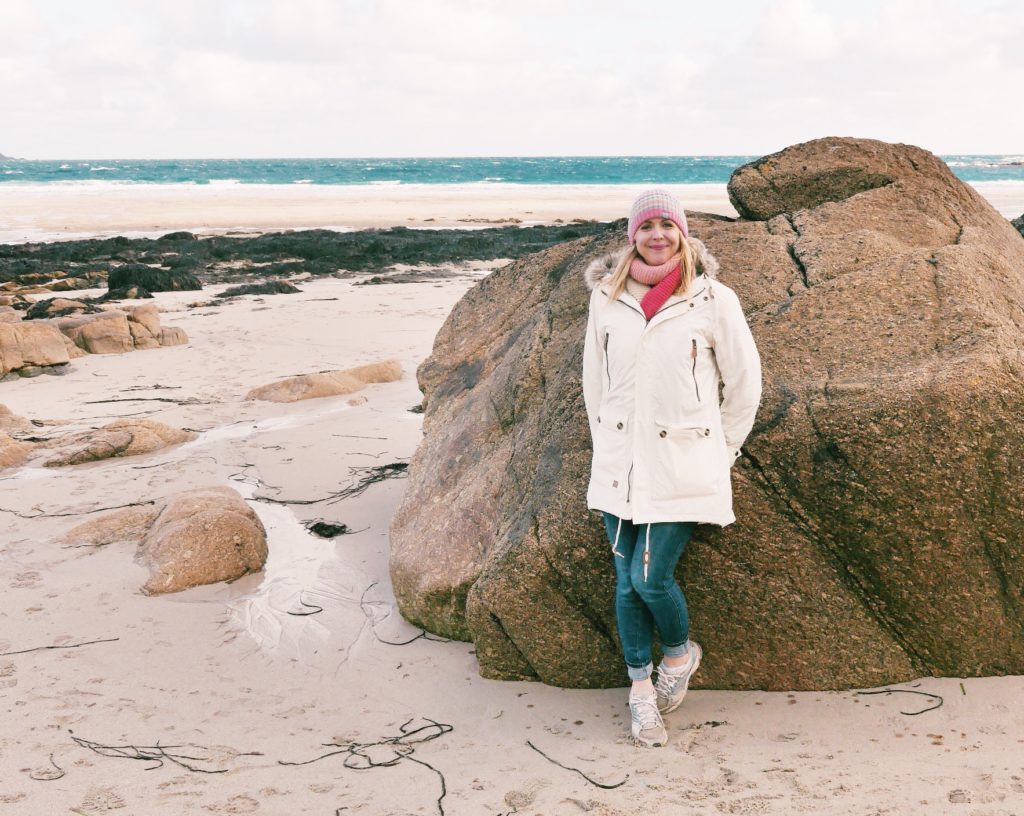 Sure, the UK has some pretty questionable weather (around 133 days of rain or snow a year, apparently), but it also offers up multiple bank holidays throughout those 12 months. These three-day long weekend beach breaks are perfect for a chilling and catching up on life – or, better yet, heading off to somewhere new for an annual leave-free 2-night break.
While some choose to jet off to somewhere abroad, a weekend by the sea in the UK can be enough to leave you feeling revitalised. And when the sun's out, there's no better place to be than by the beach. Here are my top 10 weekend beach breaks in the UK you'll definitely want to try.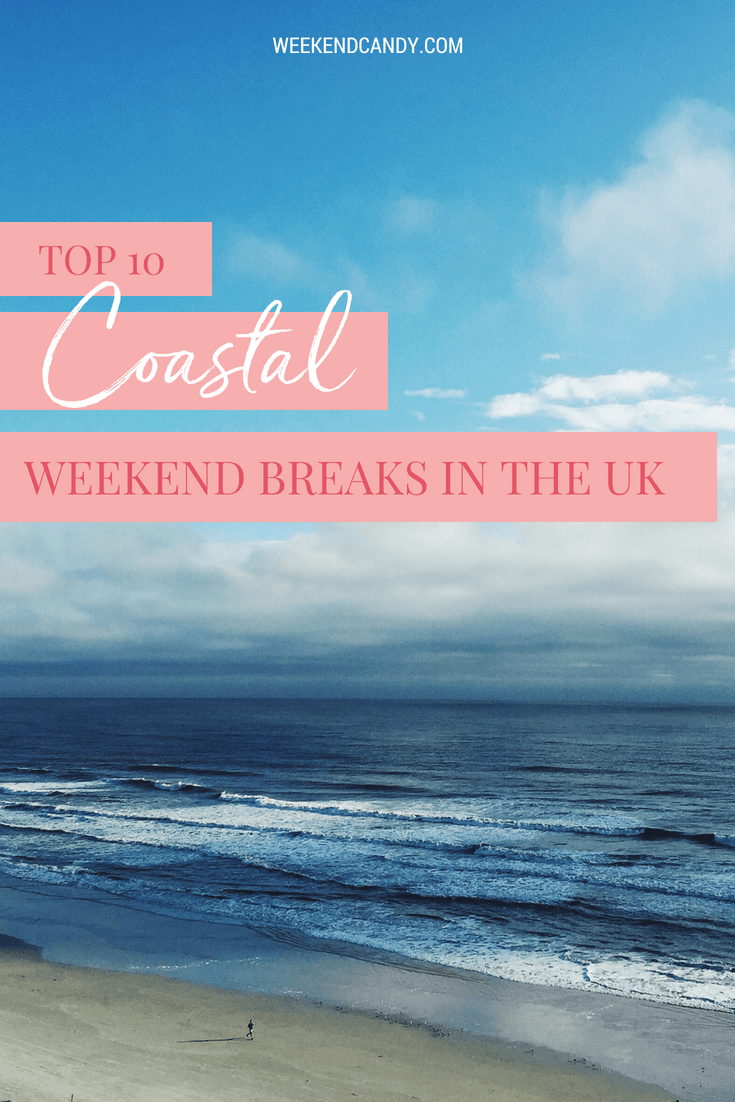 PIN FOR LATER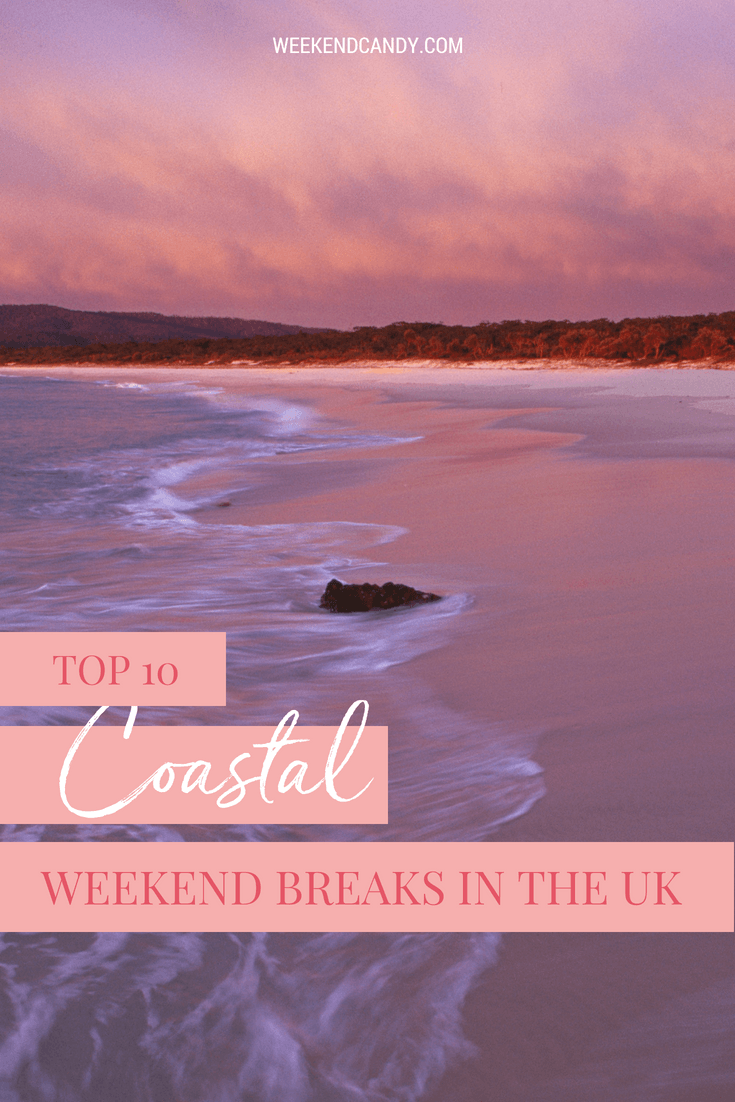 PIN FOR LATER
1.

TRADITIONAL BEACH
WEEKEND

, MARGATE
Still think of Margate as being that tacky seaside destination of yore? Ho ho, you haven't seen what it's been up to these days. In fact, Margate was recently named Britain's best British seaside town – and if that isn't enough to get you reaching for that bucket and spade and heading there for a weekend beach break, I don't know what is. Earning a reputation as a Shoreditch by the sea, Margate is a hipster favourite thanks to its quirky multi-coloured buildings and street art. Be sure to head to Dreamland for old-fashioned rides, Instagram-friendly neon artwork and street food.
STAY HERE: Take a room with a sea view at the Sands Hotel. Guests get access to a private rooftop overlooking Margate Sands – sundowners at the ready.
Discover more: The Sands Hotel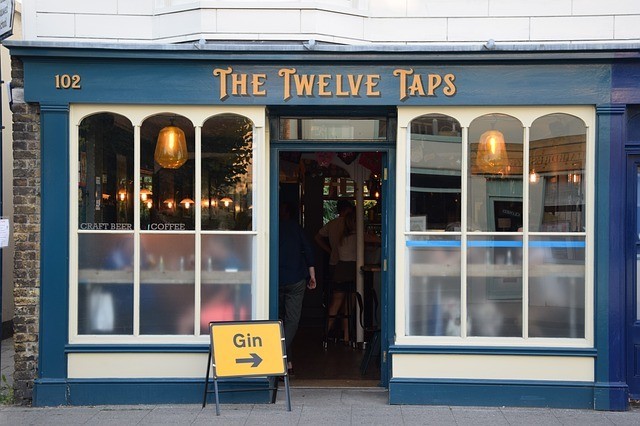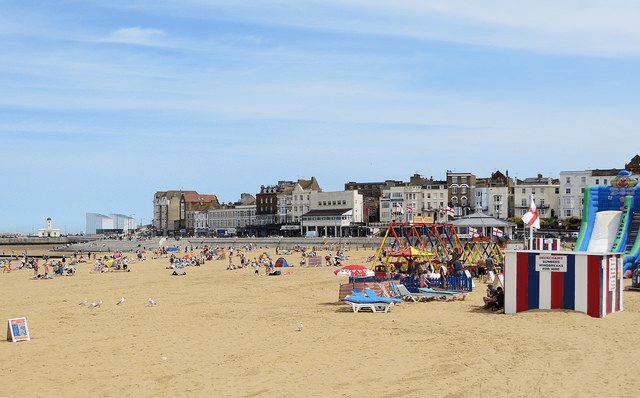 Image by Alex Liivet on Flikr
2. GOTHIC BEACH
BREAK, WHITBY
A seaside town found in Yorkshire, Whitby is best known for its association with Bram Stoker's novel Dracula. One peek at the spooky ruins of the abbey atop the East Cliff, and you can see why it was the PERFECT spot for a story about the undead. Vampires aside, Whitby has got the perfect components for a memorable weekend beach break. There's the beach itself, picturesque harbour, and countless museums to see you through the day if the weather takes a turn. One of the lasting impressions Whitby left on me as a young girl was just how many fish and chip shops it has, too. Bit of a strange thing for a 10-year-old to have noticed, but what can I say? I like my food.
STAY HERE: The guest house with a gothic twist: Bats and Broomsticks. Choose from either the Lunar Room, Dracula Room or the Green Man Room.
Discover more: Bats and Broomsticks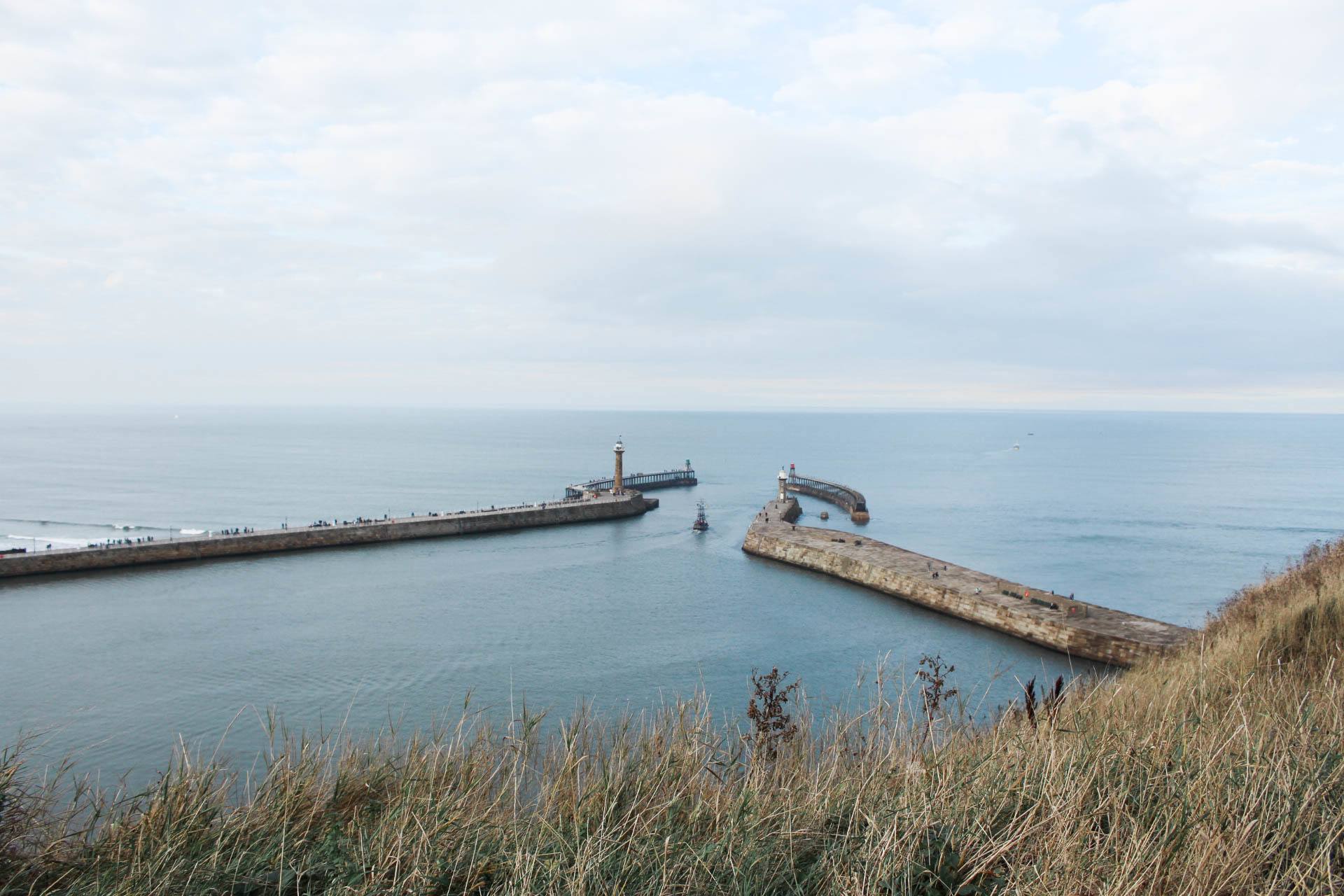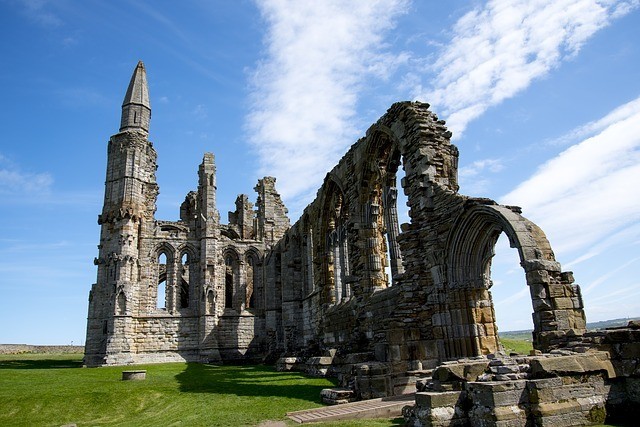 3. A SURFING BEACH BREAK,
RHOSSILI, WALES
If swells and curls are more your kind of weekend beach break, pick up that board and surf over to Rhossili Bay in Swansea. Its seemingly endless coastline is candy for the eyes all year round, and surf schools will tend to your every surfing need. Even needs as basic as, "How do I even surf?" Those preferring to admire rather than frolic in the water also have the opportunity to uncover somewhere relatively underwraps. The Independent called Rhossili the 'supermodel of British beaches', which will give you some idea of what to expect. During the height of summer, Rhossili's beauty is best enjoyed with a picnic while you keep your eyes peeled for any friendly seals or dolphins.
STAY HERE: For eye-popping views over Rhossili Bay and Worm's Head, bed down at the family-run Worms' Head Hotel. All rooms include an English breakfast and start from only £80.
Discover more: The Worm's Head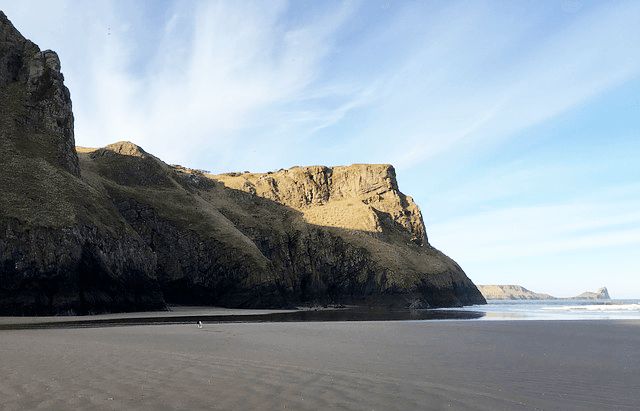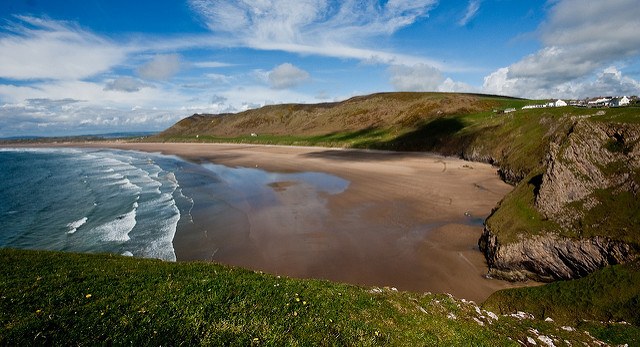 4. A NOSTALGIC BEACH
WEEKEND, SOUTHEND
As an Essex girl born-and-bred, I couldn't not include this one on the list. It's the town of seaside nostalgia, filled with everything from colourful windbreakers to bucket and spades, flags for your sandcastles, and 99 Flakes (although you haven't tasted proper ice cream until you've tried local favourite Rossi's). If you're tempted by heading somewhere just an hour out of London, take a look at my recommendation of what to do in 48 hours in Southend. Of course, you'll be spending the other 24 hours stuffing your face with ice cream, yes?
STAY HERE:  Suenos Guesthouse is just a short distance from the main town centre and has the beach right on its doorstep. What's more, it's the only 5-star place to stay in the area.
Discover more: 48 hours in Southend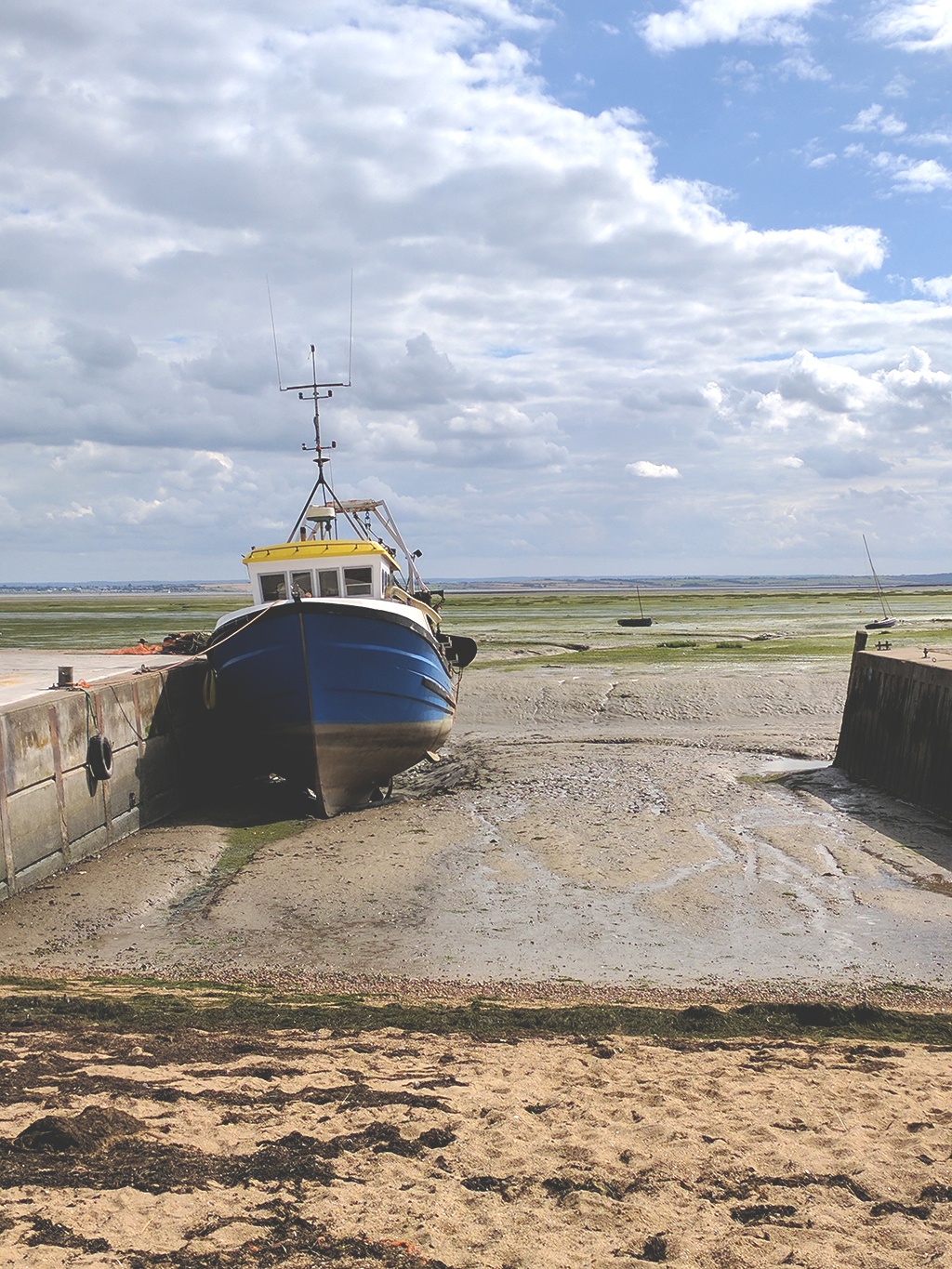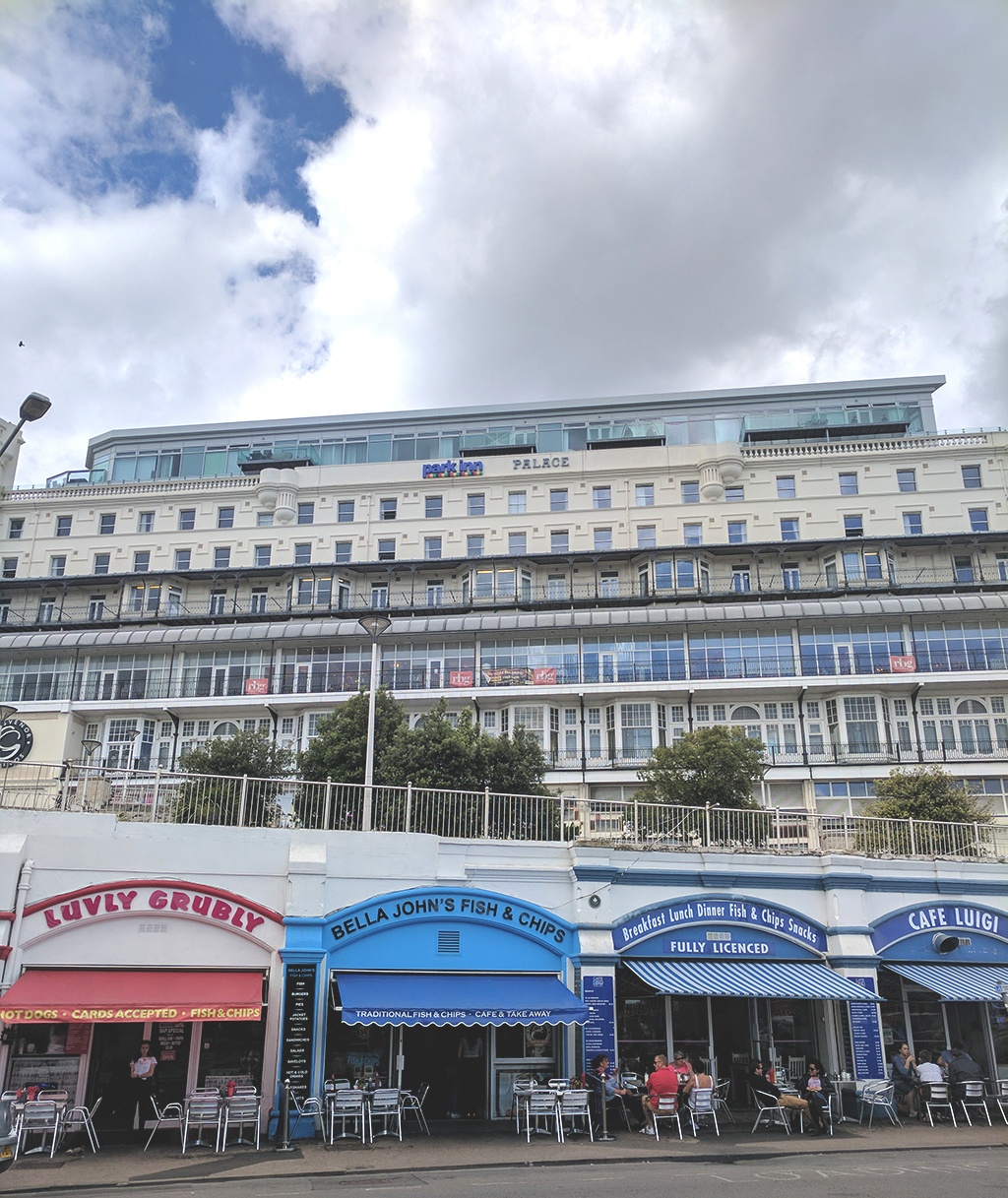 5. A PRETTY BEACH
WEEKEND, ILFRACOMBE
North Devon is famed for its luscious beaches, and Ilfracombe throws you right into the centre of them all. Its picturesque harbour is small but perfectly formed, overlooked by a handful of quaint buildings and rolling green hills. A leisurely walk along those rolling green hills – you weren't thinking of sunbathing were you? Oh good – and a mooch down the South West coast path, and you'll be at Woolacombe, a place that has won so many awards even Meryl Streep is jealous. These awards are more of the beach-kind, though. Think TripAdvisor 4th Best Beach in Europe, and you've got it. 
STAY HERE: The Carlton Hotel and Brasserie makes a great base for a weekend break in Ilfracombe. This large Victorian guest house, is a stone's throw away from Ilfracombe's pretty harbour, and sits minutes away from Tunnels Beach.
Discover more: The Carlton Hotel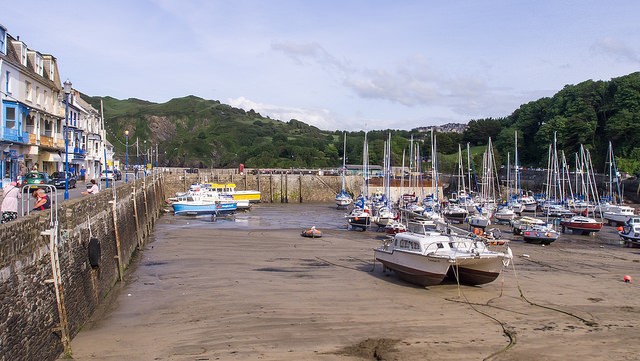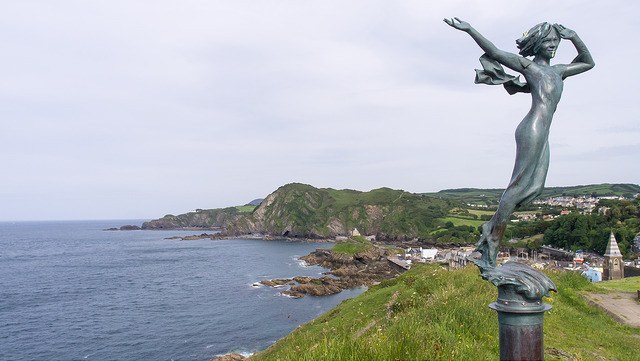 6. A PEACEFUL BEACH
WEEKEND, ISLE OF BARRA,
SCOTLAND
Scotland's Outer Hebrides are one of those places that just seems like one great big effort to get to. But take a gander at some of the islands and you'll realise that they really are some of the most idyllic, most peaceful places to be on a weekend beach break. And nowhere is this more true than on the Isle of Barra, an island with a population of just over 1,000 people. While most people opt to pop by on a cruise, adventure-seekers can swoop in by plane from Glasgow airport, landing on the island's 2-mile beach. Once there, you'll be treated to some of the cleanest and most exotic-looking beaches in all of the UK, endless coastal walks, and even medieval castles.
STAY HERE: Perched on a beautiful sweep of beach, the Isle of Barra Beach Hotel means you'll wake to incredible views and fall sleep to the sound of the ocean. Perfect.
Discover more: Isle of Barra Beach Hotel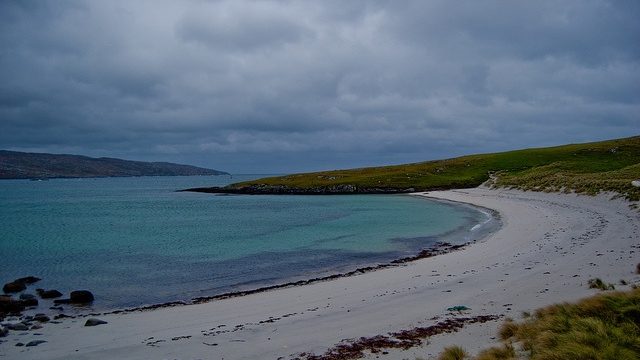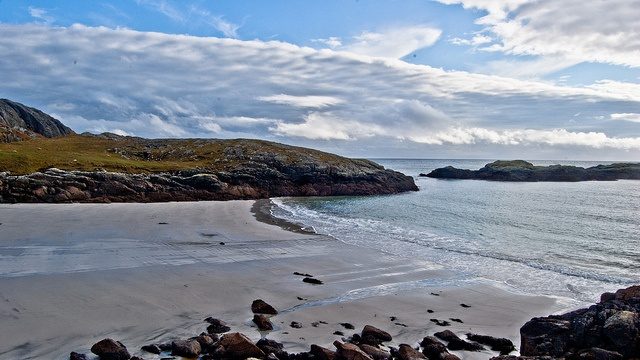 7. A CARE-FREE COASTAL
BREAK, SUFFOLK
To Suffolk now, and believe me when I say you won't find many places more quintessentially English than Southwold. Characterised by its beach hut-lined promenade, Southwold also has a lot of other surprises up its sleeve, like the HQ of Adnams Brewery, and a plethora of quirky gift stores. Southwold's coastal location is also perfect for exploring some of Suffolk's gems (although I may be a little bias as I spent virtually all of my childhood summer holidays in caravans around these here parts). The charming towns of Beccles and Halesworth are definitely worth a care-free saunter around.
STAY HERE: Slick and stylish, The Sail Loft café-bar and restaurant sits right next to the beach in Southwold. Expect a laid-back, on-trend stay with good food to boot.
Discover more: The Sail Loft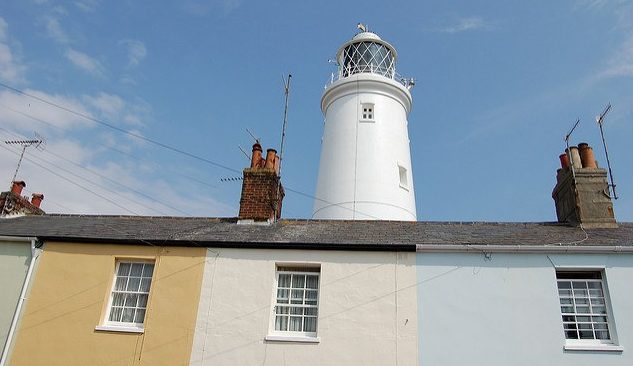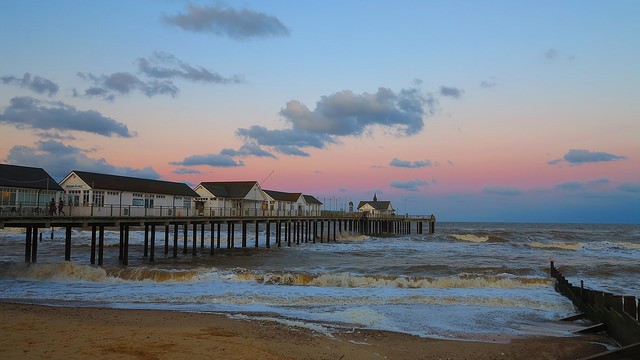 8. A SUNSHINE & SAND BEACH
WEEKEND, ISLES OF SCILLY
Can YOU locate the Isles of Scilly on a map of the UK? OK, neither could I until about 10 minutes ago, so don't worry. Approximately 28 miles off the Cornish peninsula, the Isles of Scilly are more of an archipelago. If all of these words are leaving you thinking "Well, this is far too exotic to exist in the UK", then join the club. A look at the white sands and crystal clear water isn't exactly helping matters either. I sense some trickery. St. Mary's is the largest of the islands, accessible by ferry or plane from Penzance Harbour, Land's End, Newquay or Exeter Airports. It's where to go if you like everything from coastal walks to dramatic seaside scenery and deserted beaches. Sounds like a beach break you might like? See you there.
STAY HERE: Star Castle is a family-run hotel a short walk from the centre of St Mary's and the harbour. Stunning inside and out, with breathtaking views of the stunning Archipelago.
Discover more: Star Castle Hotel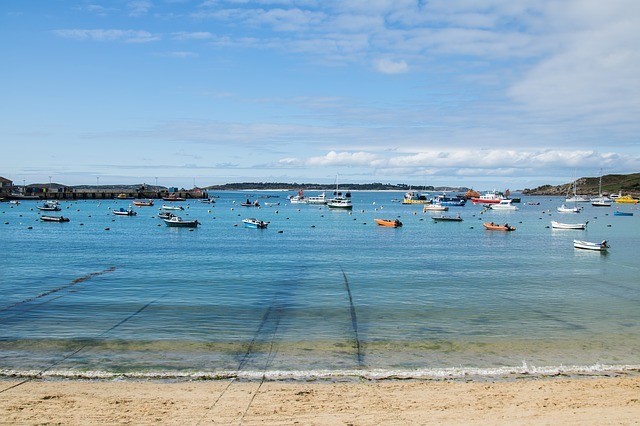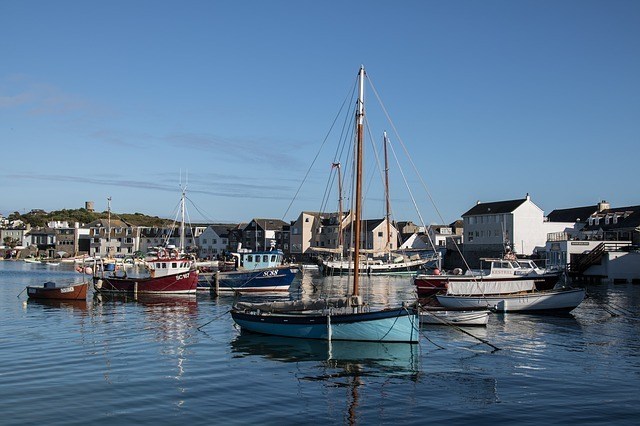 9. A QUIRKY SEASIDE
WEEKEND, WHITSTABLE,
KENT
Keeping the quirky in full flow, Whitstable is the place to be if you like unusual gift stores, unbeatable sunsets and seafood. And who doesn't? In recent years it's earned a reputation of being England's bohemian coastal spot, bursting with culture and independent shops. Pick your time to go wisely – in summer the town hosts its annual Whitstable Oyster Festival. Which is great for those who love seafood; not so great for those who hate people.
STAY HERE: In the ice-cool boutique B&B known simply as The Front Rooms. Expect 3 hip bedrooms as well as an art gallery to pique your Turner tastes.
Discover more: The Front Rooms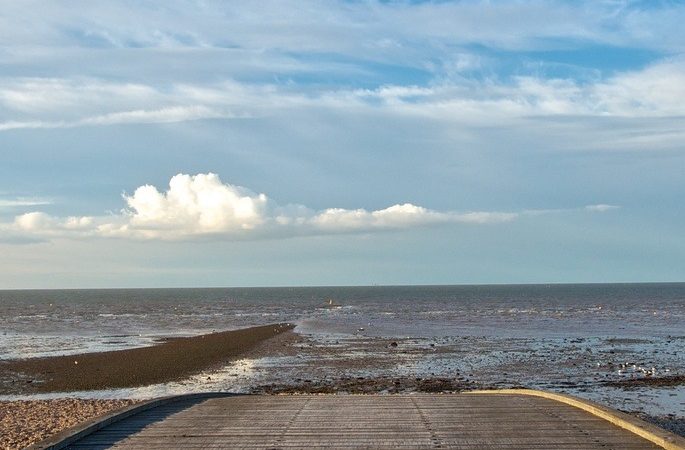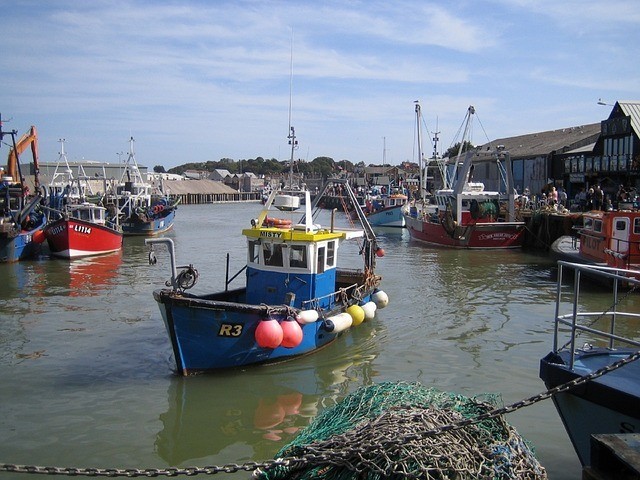 10. AN AWARD-WINNING
WEEKEND BEACH BREAK,
TENBY, WALES
You know how you can wait ages for a good beach to come along, and then three come all at once? Yeah, welcome to Tenby. Each of its three beaches (north, south and castle), have their own quintessentially English feel, so at least one of them has got to do it for you. Maybe even two! The north beach is one of the most photographed spots in all of Wales, and it's got almost as many awards as it has grains of sand. Almost.
STAY HERE: Penally Abbey has many awards to its name, and it's not surprising. It's a gorgeous boutique country-house hotel with big sea views and a huge personality.
Discover more: Penally Abbey