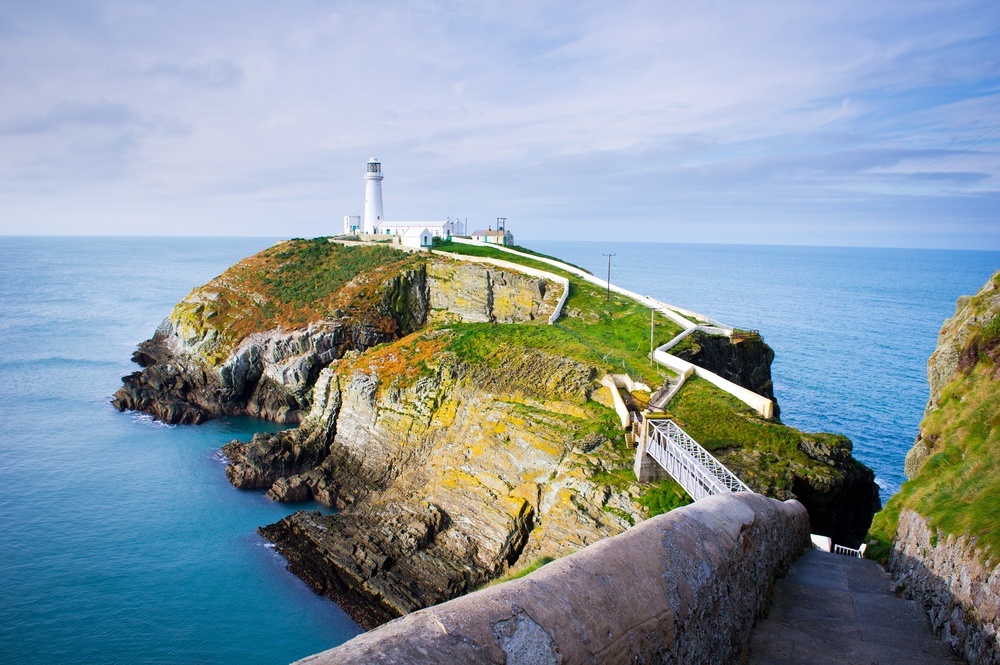 Pucker up, sunshine: if you want to take your loved one somewhere special for a secluded romantic getaway in the UK; somewhere a little off-beat; somewhere different from the usual romantic weekend staples then you're in the right place. Be prepared to woo your lover with these sexy suggestions for unusual and romantic weekend breaks. See you in the tiger enclosure.
[clickToTweet tweet="'6 Secluded Romantic UK Getaways!'" quote="'6 Secluded Romantic UK Getaways!'" theme="style3″]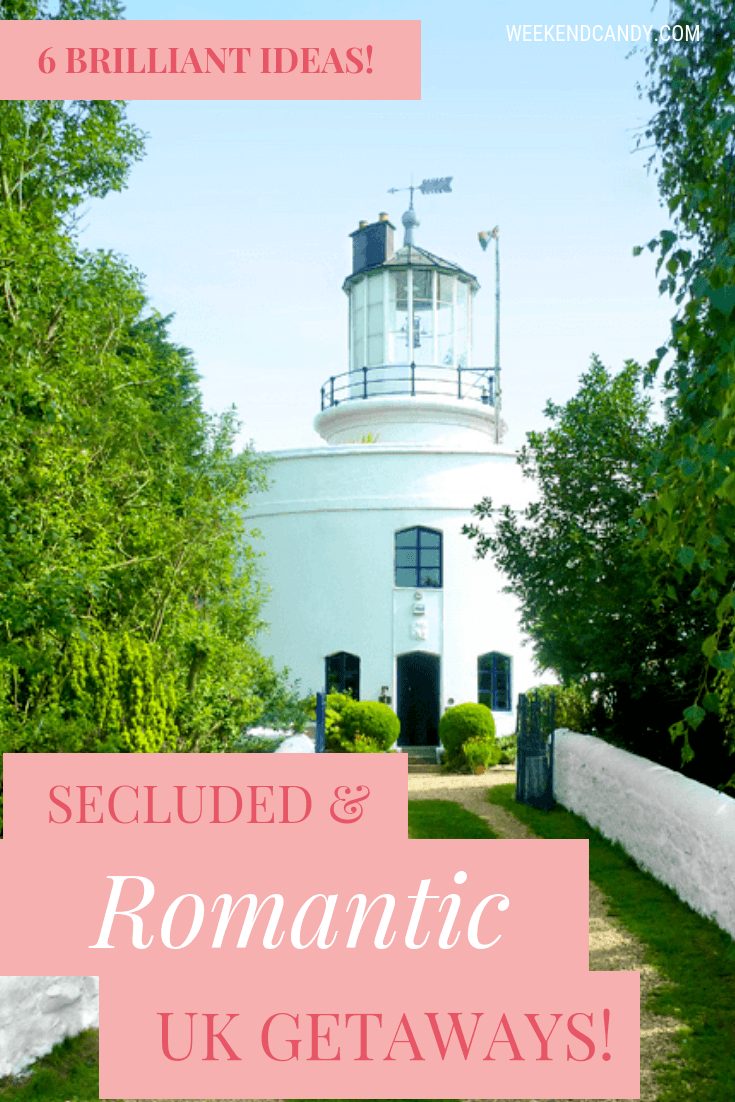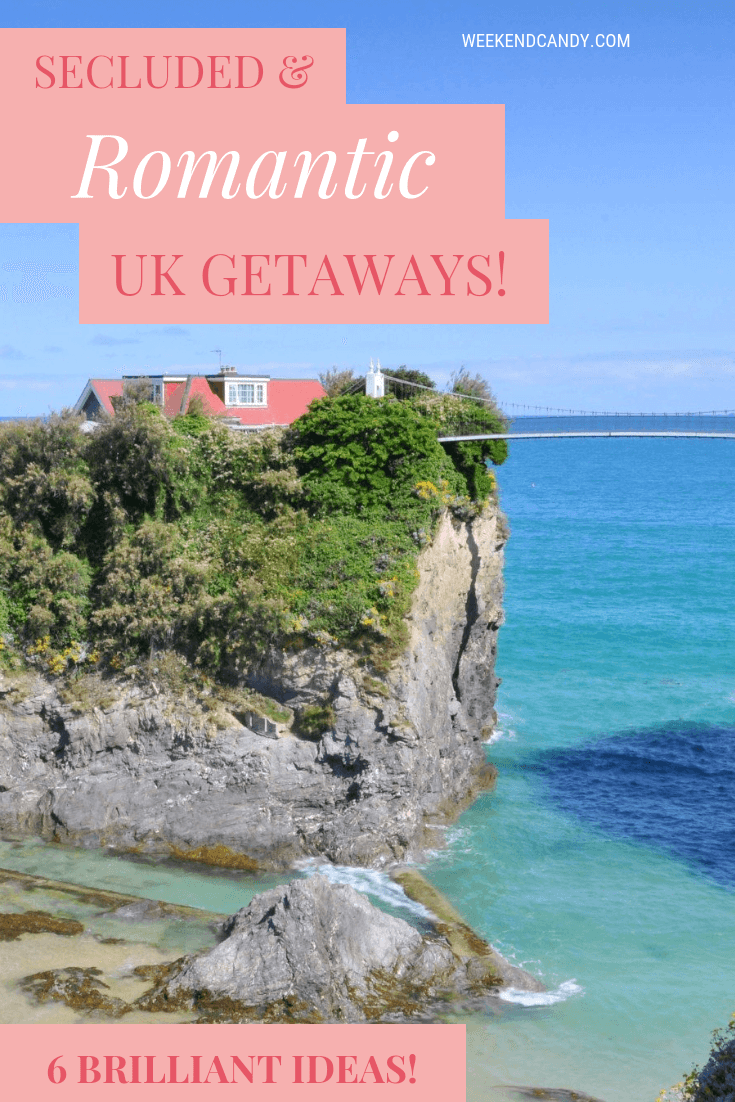 1. A Secluded Romantic Getaway
On the side of a cliff, Anglesey
 COST: 2 people costs £300
Take your love to dizzying new heights with a nerve-jangling secluded cliff-side camping weekend with Gaia Adventures. Choose from either an Afternoon on the Edge or Cliff Camping – sleeping overnight suspended in mid-air as the waves crunch into the rocks beneath you.
Although you do need to have balls of steel, you don't need previous climbing experience. And, according to Gaia Adventures, it is very safe; you'll be in a controlled environment and safely attached at all times. So a bit like marriage then. 
Discover more: Gaia Adventure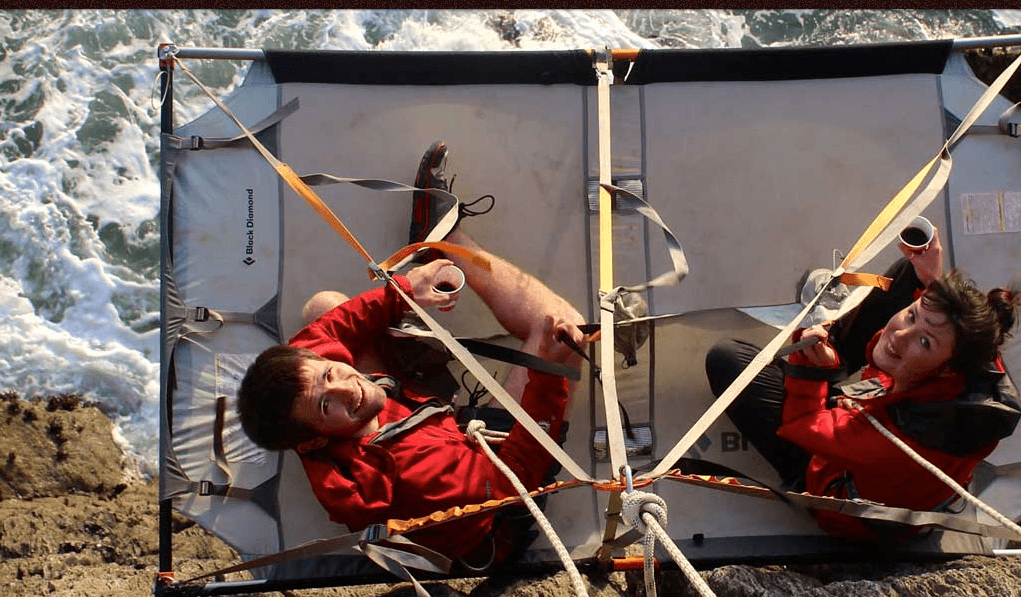 2. A Secluded Romantic Getaway
Up a Lighthouse in Newport
COST: From £160 a room, including breakfast
With romance oozing out of its wedding cake-shaped walls, West Usk Lighthouse could be one of the best smooch spots in the country. Built in 1821 by Scottish architect, James Walker, it's an elegant B&B with breath-taking views over the Bristol Channel.
The 4 wedge-shaped rooms are nautically decorated and thanks to 3ft thick walls you don't need to worry about disturbing the neighbours (not that there are any). Secluded and romantic. And for the ultimate dreamy vista, head upstairs to the lantern room to toast one another under the stars. Best of all, a Rolls-Royce can be provided to take you to the local restaurant. Just remember to turn the light out before you leave.
Discover more: West Usk Lighthouse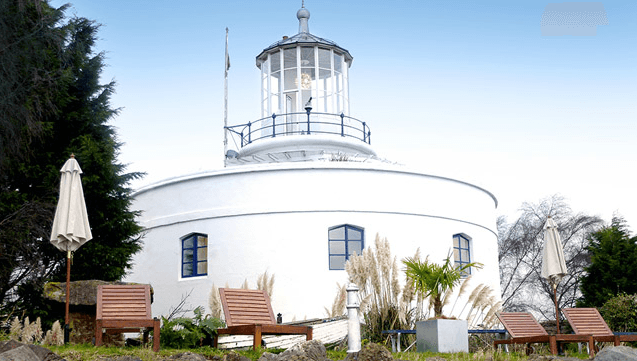 3. A Secluded Romantic Getaway
 Atop a beach island in Newquay
COST: £1,540 for a long weekend or mid week break
Jutting out of the golden sands of Towan Beach in Newquay, like a giant granite tooth, is a romantic sweet spot known simply as, The Island. This New England-styled cottage is barely visible amongst the palms and only accessible by crossing a suspension footbridge.
By day, families and beachcombers roam below; by night, the sea rolls in cutting you almost entirely off from civilisation – the ideal romantic getaway. Smooch al fresco on the deck with heart-thumping views of the Atlantic Ocean, then head indoors for dinner in the beautiful dining room – raising the flag in the garden to let passing boats know you're not to be disturbed.
Discover more: Boutique Retreats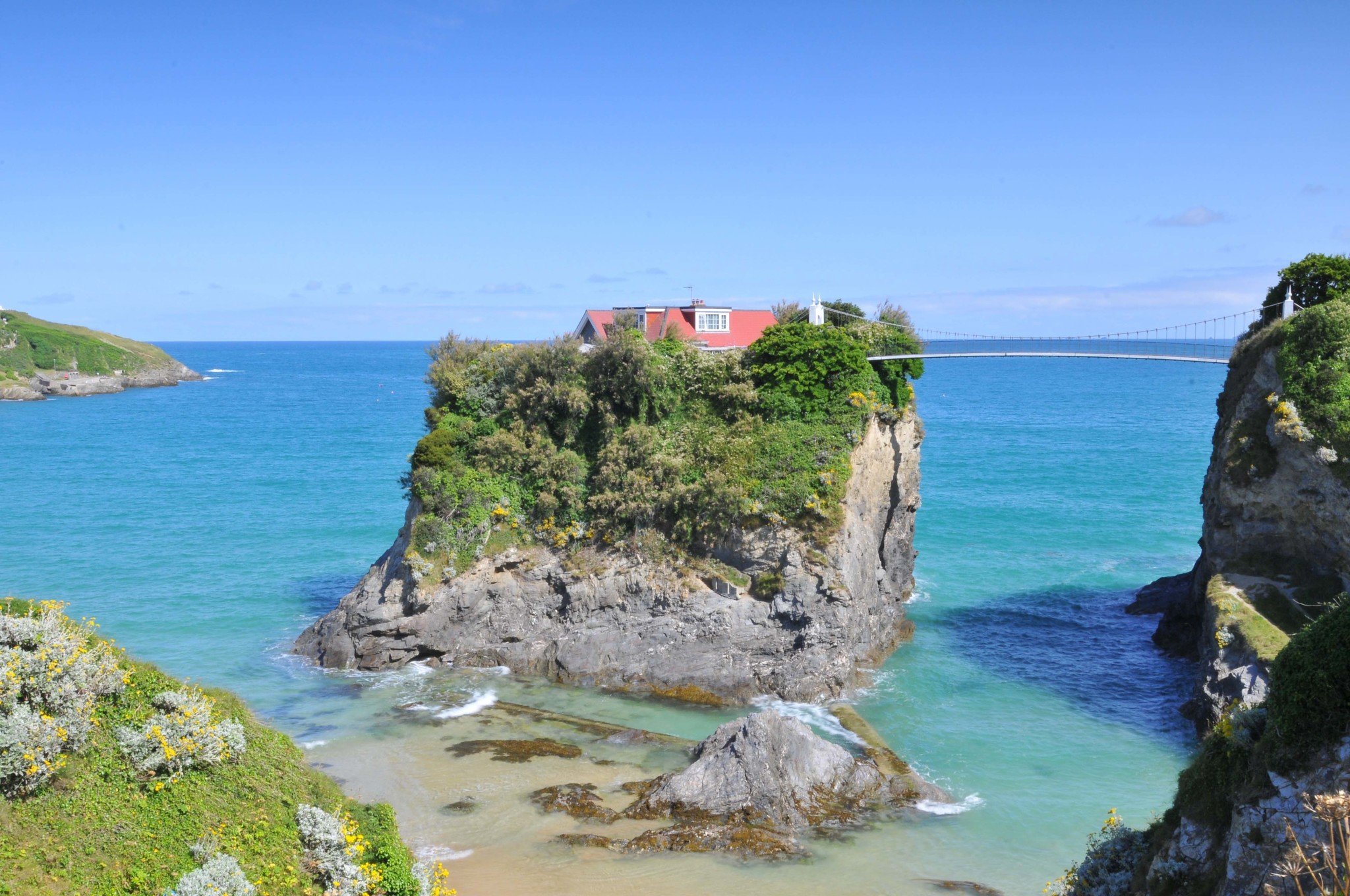 4. A Secluded Romantic Getaway
Locked in a castle tower, The Highlands
COST: A Champagne Valentine's DB&B Stay costs FROM £200
Make like a Laird and Lady with a stay in Ackergill Tower – a breathtaking 15th-century castle nestled in the glorious Scottish Highlands, 15 miles from John O'Groats. Perched just 3 metres from the rolling North Sea, with 3 miles of pulse-racing sands at its foot, Ackergill Tower is impossible not to fall in love with.
As strapping as an ox, as handsome as a film star, with lavish amenities that'll send you dizzy: 3,000 acres to explore, the largest treehouse in Europe, a private Loch, lighting by the Northern Lights and a plethora of amazing activities to try. Bonny.
Discover more: Ackergill Tower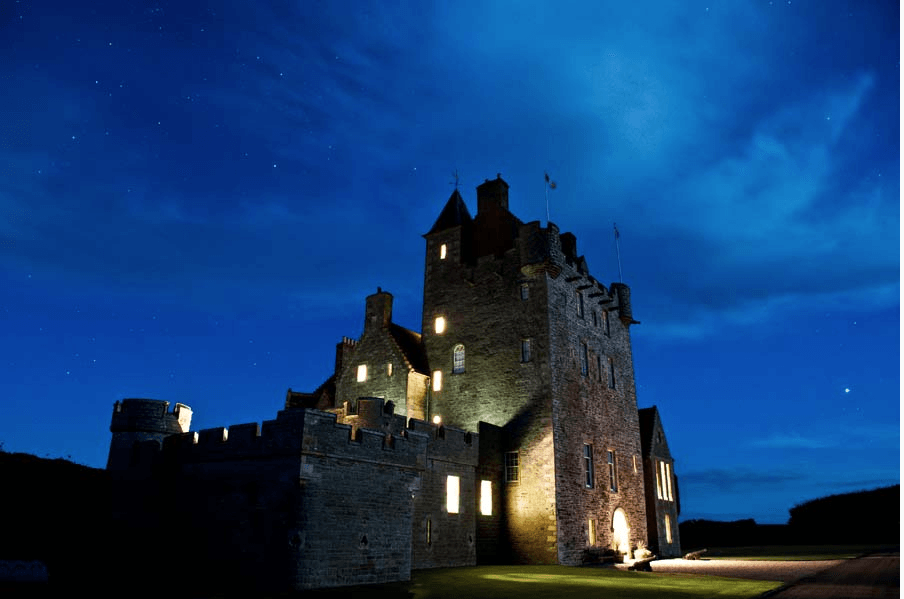 You might also like

The most romantic place I've stayed:
5. A VALENTINE'S WEEKEND
 Banged up in Jail in Oxford
COST: £90 per couple for a cell, £115 for the entire crypt
Love locks take on a whole new meaning thanks to Oxford Castle's Valentine's Lock-in. £80 gets jailbirds a 3-course meal served behind bars in one of the Castle's old prison cells (from the 18th-century to the late 1990s the castle was Oxford's main prison).
Upgraded to a £110 romantic evening and you can have the Castle's creepy crypt all to yourselves instead, with a bottle of bubbly to steady your nerves. For added jailhouse rock, stay at the Malmaison – also part of the former prison – where the rooms come complete with barred windows and iron doors.
Discover more: Oxford Castle Unlocked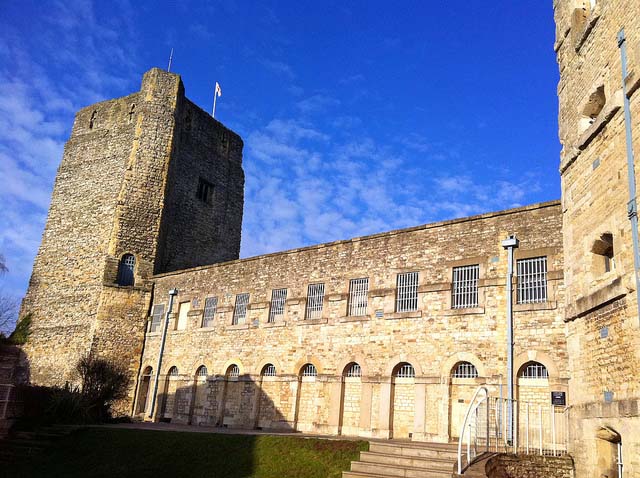 6. A Secluded Romantic Getaway
Sleeping with tigers, Kent
COST: From £950 per night
Ok, this is my idea of heaven – waking up nose-to-whisker with tigers. Yup, I kid you not. Book into the Tiger Lodge at Port Lympne Nature Reserve, Kent, and you'll be sleeping with the big cats – it's a secluded romantic getaway that has to be the best of the lot, right?. One side of the lodge looks out into the tiger enclosure, the other looks out to the sea.
Sleep as they pad past your window and wake as they roar to life each morning. When dusk falls, head upstairs to the balcony and enjoy a gin and the sunset over the sea, with the twinkling lights of France in the distance. Truly wild.
Discover more: Aspinall Foundation